Hello and welcome (back) to the Kissing Books newsletter. I'm PN Hinton, here to give you the rundown on the world of romance, including new releases, recommendations, and other entertaining ways to pass your time.
I can't believe that it's already July. Not only are we halfway through the summer now, but we're also halfway through the year. Now I see what my Dad meant when he said the older you get, the more the years seem to just fly by. There's nothing big on my docket this month that I know of other than not melting into a puddle cause of the heat. But it still boggles my mind that we're already in July.
Have you taken the time time to listen to First Edition, Book Riot's latest podcast, yet? If not, you're really missing out. Subscribe to hear them and stay to hear Book Riot's editors pick the "it" book of the month, as well as interviews from popular authors such as S.A. Crosby and Khaled Hosseini.
Bookish Goods
I love the vintage style that this tote is in as well as the underlying message. While we don't do it nearly as often, there was one time that my book club would meet for hours on end. This is the perfect way to show off your love of books, book clubs, and have a way of carting the newest pick or picks around with you. $22
New Releases
Enrique is the heir to the Taco King fast food and Carolina is the farm owner who he wants to go into business with, even more so after she is unimpressed with him or his name. Through a series of misunderstandings, they find themselves agreeing to fake date to please her family and along the way find that a business as well as a romantic partnership may in fact be in the cards for them.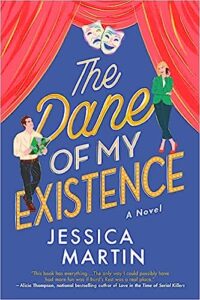 Lawyer Portia is set to take on a new role of leading the Boston office for her firm after her summer vacation to Bard's Rest. When she gets there she discovers that her hometown's outdoor theater is at risk of being torn down by ambitious developer Ben. As the two go toe to toe from opposite sides of the drawn line, Portia quickly realizes that she's underestimated her opponent as well incorrectly preconceived a notion about him and what their relationship may end up being.
Totally didn't mean for this today's new releases to be Shakespeare inspired but I just rolled with it when I realized. For a more comprehensive list of new releases, check out our New Books newsletter.
Riot Recommendations
When pondering on a theme for today's recommendations, I asked my spouse for advice and he suggested enemies to lovers. Since that is my favorite trope I figured that I had already done it at least once this year. But when I checked my spreadsheet I found that was not the case. I did 'frenemies to lovers' which is a different sub-genre altogether since it indicates that there was a friendly relationship prior to the animosity and then eventual romance.
I also know there is discourse on the use of the word 'enemies' versus 'rivals' but I typically use the former simply because it is what I grew up with. Also, whenever I hear rivals I think of two people that are in a competition with one another for something and that isn't always the case with these types of romances although there are plenty of those out there. I won't go too much further into that right now but it will likely be a future recommendation so be sure to keep an eye out those.
As for today, here are the recommendations for enemies to lovers.
When the community garden he helped to revitalize goes up for sale, Tyson finds himself facing off against real estate agent Magda. She is determined to sell this property and help make a dent in her student debt. Even though they are on opposite sides, a connection soon develops between them that could soon evolve into love.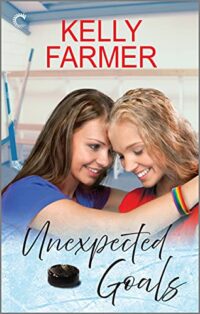 Hockey players Maisy and Jen find themselves moving from enemies to teammates when both are selected for the Boston Ice's lineups. This means that they have to move past their own preconceptions about each other as well as work against the media pitting them against each other because of past interactions. As they begin to give each other a second chance, they realize that there may have been simmering attraction under the animosity and have to deal with this new facet to their relationship.
Here are some queer historical romances that may catch your interest.
And that's all I have for y'all this fine Monday morning. I'll be back in your inboxes Thursday with more romance news and recommendations. If you need a little more of me in the meantime, you can find me over on Twitter under @PScribe801. Until then, happy reading and stay hydrated.