Hey YA Readers!
I am positive this tells you my age, but whenever July comes around, one song gets in my head and lives there for the next 31 days. It came out when I was in high school, so it only seems fitting to include it in the YA newsletter for other elder millennials…and those who want to introduce the youth to some classic month-themed music.
What do S.A. Cosby, Khaled Hosseini, Sarah Bakewell, and Yahdon Israel have in common? They've been guests on Book Riot's newest podcast, First Edition where BookRiot.com co-founder Jeff O'Neal explores the wide bookish world. Subscribe to hear them and stay to hear Book Riot's editors pick the "it" book of the month.
Bookish Goods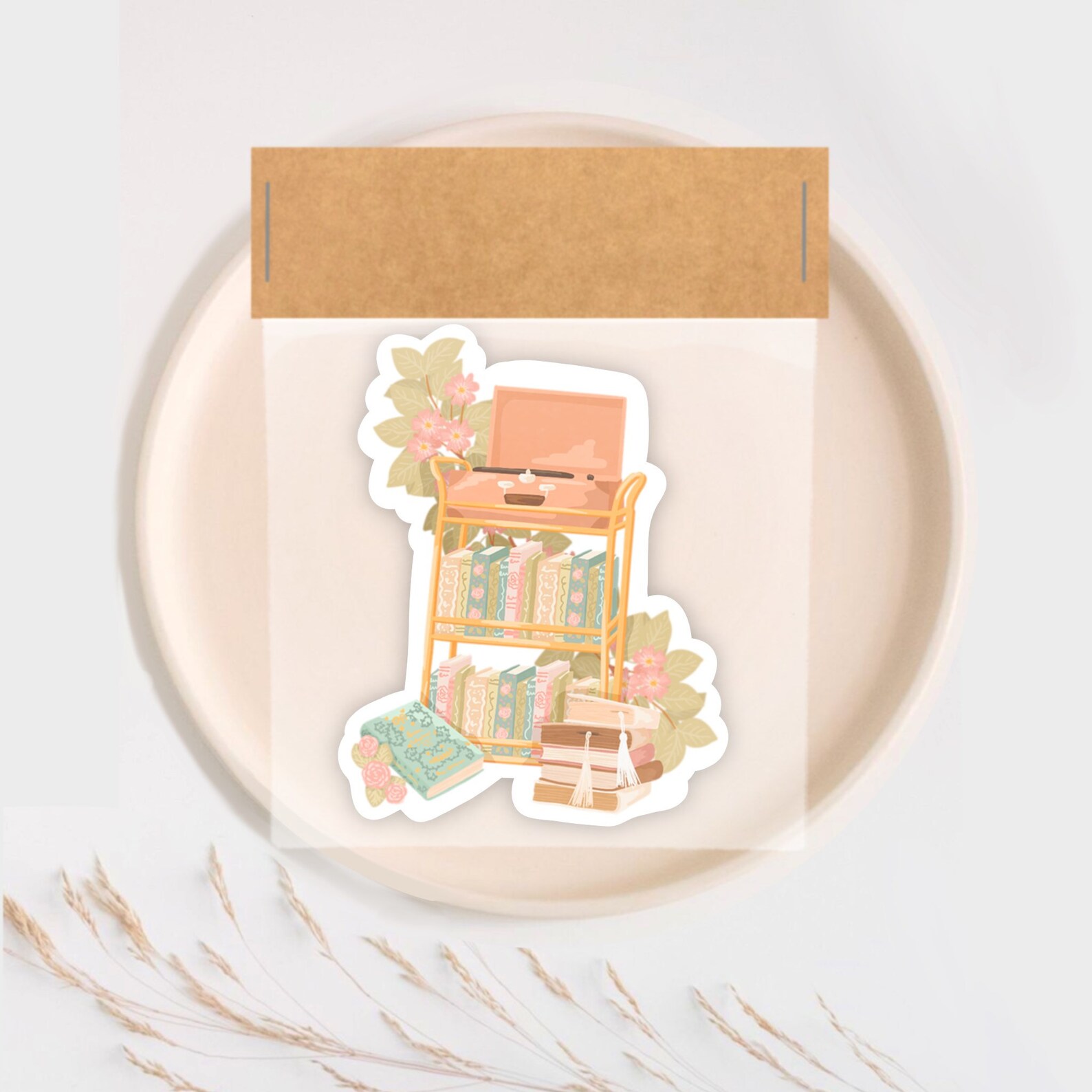 Whether you're looking to go a bit meta with your own book cart or want a sweet new sticker for your favorite water bottle, this big book cart sticker is a beaut. $3.50.
New Releases
The mega roundup of new YA book releases for summer 2023 is here, and we can now officially celebrate hitting the halfway mark on this year. You can click the above link to get the whole juicy roundup of books, and you can peep two hitting shelves this week here.
With major holidays observed in both the U.S. and Canada this week, know this week is a quieter week on the release side.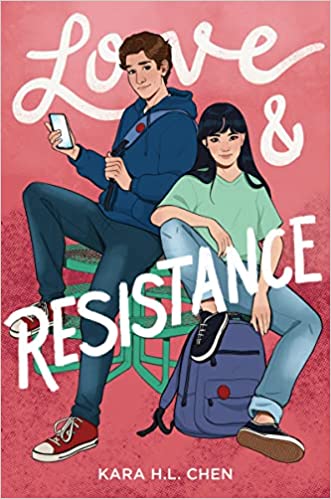 Olivia is 17 and she's at her fourth school in seven years; she wants to keep flying under the radar, but when the popular girl at her new high school makes a racist statement in her direction, Olivia has to speak up. She does, and now she's joining forces with a group called Nerd Net at the school, who have been trying to stop the popular girl's racism for months.
So much for flying under the radar.
This is described as a little bit of Moxie with a little bit of The Disreputable History of Frankie Landau-Banks with a little bit of Mary HK Choi.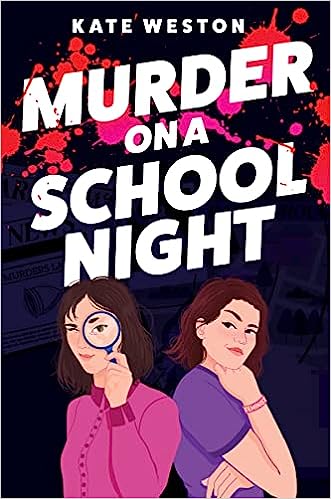 Kerry does not want to go to a party, but her bestie, the outgoing and mystery-loving Annie, convinces her it is a prime opportunity to figure out who has been cyberbullying the most popular girl in school, Heather.
Things don't get better when Kerry discovers the dead body of Heather's best friend Selena just as she's about to kiss her crush.
Murder story? Suffocation by menstrual cup.
So when a second student turns up dead, period pad plastered across their eyes, the ragtag duo of Kerry and Annie need to get to the bottom of this bloody trail of murder.
This one sounds like a romp, with comps to Fleabag and Truly Devious.
For a more comprehensive list of new releases, check out our New Books newsletter.
Gone International
We love a good book cover, don't we? I know I love looking at book covers for YA books as they evolve, sometimes changing between their initial hardcover and their new paperback and sometimes changing when they're rereleased in anniversary or special editions.
But today, let's look at a few well-known, popular YA books from the last couple of years and see their covers outside of the U.S. I know I am especially a sucker for a good British design.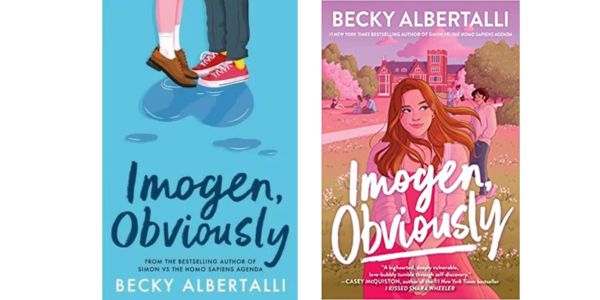 On the left is the UK edition of Becky Albertalli's Imogen, Obviously, with the U.S. cover on the right. I like 'em both, though there is definitely something more romance-forward in the UK edition, even if the kind of romance is definitely not clear.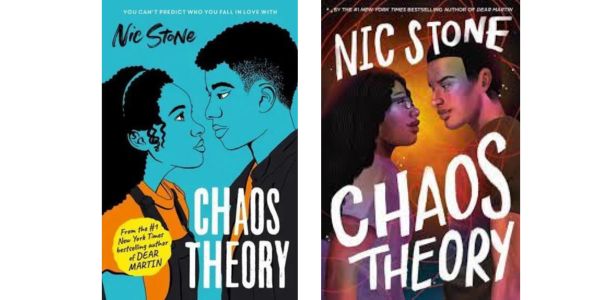 I love that the UK cover on the left is so similar to the U.S. cover on the right for Nic Stone's Chaos Theory. I do miss the glasses Shelbi wears, though.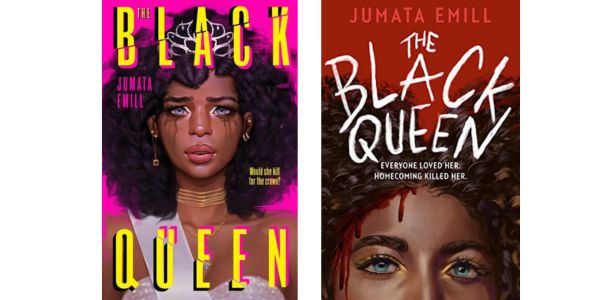 I have nothing bad to say about the U.S. cover for Jumata Emill's The Black Queen, pictured on the right. But I will say this: it pales in comparison to the UK cover on the left which is just stunning and unique and perfect for the book itself.
If you're thinking "wow, international is only U.S. and UK, huh?," you'll be happy to see the next one. It is worth noting that for many YA books, even the biggest buzzy ones, a non-UK international edition, especially one that needs to be translated, can take several years to publish. So, sticking to books released in 2022/2023 means there simply isn't a whole lot yet to showcase, say, a Japanese or Brazilian edition for yet.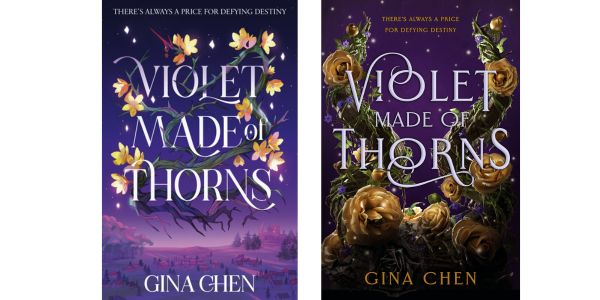 On the left, the UK edition of Gina Chen's stand alone fantasy Violet Made of Thorns and on the right, the U.S. I think both are super pretty, and frankly, as we do some more traveling, other designers kept the theme of "dang, it's pretty" going.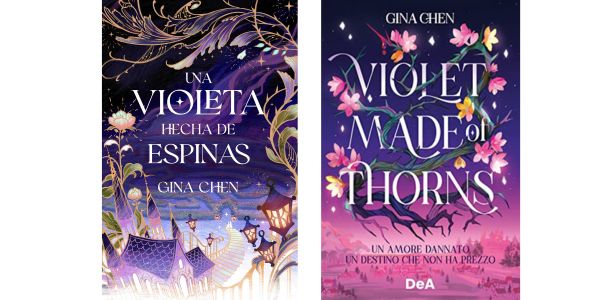 Then we go to Spain for the cover on the left, moving west then to Italy for the cover on the right. I love how they're JUST different enough to be different and yet it is clear they are all drawing from the same well of inspiration.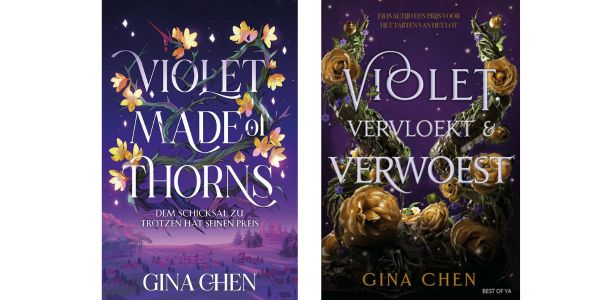 Finally, same vibes are happening here for the German edition on the left and the Dutch edition on the right. I do love the ways the different shades of purple give a different feel to the book.
As always, thanks for hanging out. We'll see you later this week for your paperback releases and YA book news.
Until then, happy readiing!
— Kelly Jensen, who just downloaded Murder on a School Night to soak in over the holiday.