Happy Bookish Monday, Book Friends!
Looking for fascinating stories, informed takes, useful advice, and more drawn from our collective experience as power readers, teachers, librarians, booksellers, and bookish professionals? Subscribe to The Deep Dive, a biweekly newsletter to inform and inspire readers, delivered to your inbox! Your first read (The Power Reader's Guide to Reading Logs & Trackers) is on the house. Check out all the details and choose your membership level at bookriot.substack.com.
We've survived another weekend and are barreling forward towards summer, which is typically my least favorite time of the year. I know it's an unpopular opinion. But as someone who has lived most of my life in the south, summer is a hellish season that stands between me and the sweet joy of fall. But this year I'm trying to be more optimistic. I'm not living in the south anymore. This new season of Love Island is really bringing the drama. And most importantly, we have so much good bookish content to look forward to. Let's dive into it.
Book Deals and Reveals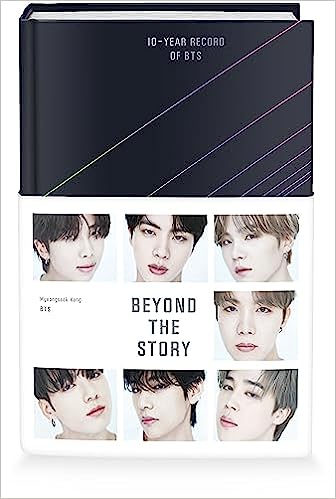 K-Pop group BTS has finally revealed the cover up their upcoming book Beyond the Story. The highly-anticipated (and highly speculated about) oral history book is coming out from Flatiron Books on July 9.
Lee Mandelo's The Woods All Black is coming out from Tordotcom Publishing! Here's the cover reveal.
Read Riordan has the exclusive cover reveal of It Waits in the Forest, a YA thriller from Sarah Dass. This "chilling tale of magic, murder, and how far we'll go to protect what's ours" is out in May 2024.
And here's the cover of The City of Stardust by Georgia Summers. This magical novel is perfect for fans of The Invisible Life of Addie LaRue and The Starless Sea. It's out in January 2024.
Netflix series XO, Kitty announced on Instagram that it has been renewed for a second season.
Rainbow Rowell has announced a new novel in a tweet posted on June 14. Rowell wrote, "This book has a title now — and a plan! I will tell you about it soon."
Bestselling author David Baldacci has inked an eight-book agreement with Grand Central Publishing. The deal covers six thrillers and two standalone historical novels.
Rachel Hawkins, author of The Wife Upstairs, has sold the world English rights to two new novels to St. Martin's. The Storm will be released in January 2025, and the second, currently untitled book is planned for a January 2026 release.
Now that we're almost halfway done with 2023, here are the most popular books on Goodreads so far. There's something here for everyone.
Here are the books 11 of the biggest and most interesting book clubs have chosen as their picks for June 2023.
Here are Amazon's 20 best books of the year so far, followed by a list of the editors' personal favorites.
Book Riot Recommends
Hi, welcome to everyone's favorite segment of Book Radar called Book Riot Recommends. This is where I'll talk to you about all the books I'm reading, the books I'm loving, and the books I can't wait to read and love in the near future. I think you're going to love them too!
Subscribe to First Edition for interviews, lists, rankings, recommendations, and much more, featuring people who know and love books.
Prepare Your Shelves!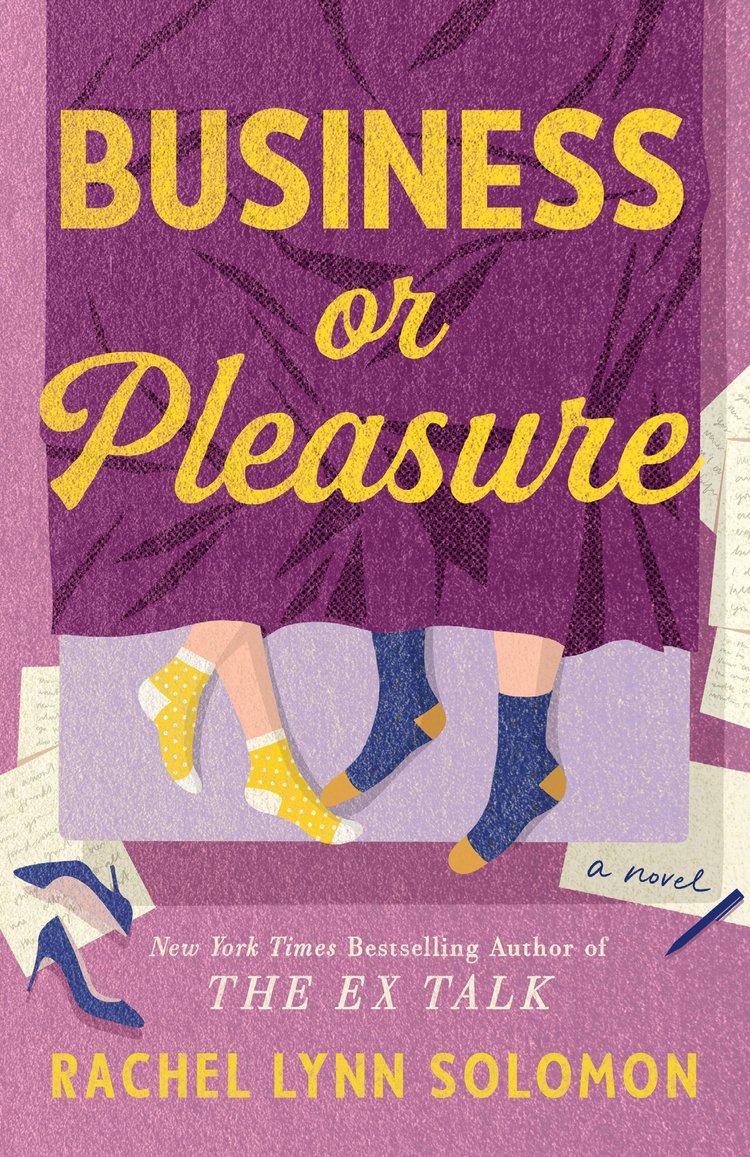 Business or Pleasure by Rachel Lynn Solomon (Berkley, July 4)
Rachel Lynn Solomon's romcoms (think The Ex Talk and Weather Girl) are always such fun treats. One of the things that's going to make summer 2023 even more joyful? A brand new fun little treat from this author. Business of Pleasure is coming out on July 4 (finally, a reason to celebrate!), so prepare your shelves.
Ghostwriter Chandler Cohen is used to feeling invisible. That sort of comes with the territory. But when she shows up to a book signing for a book she wrote and the "author" doesn't even recognize her? It's just a little too ghosty for her tastes. That same night, Chandler has an awkward one-night stand with C-list actor Finn Walsh. And as if things couldn't get worse, she later discovers her next ghostwriting project…is writing Finn's memoir. You would think keeping your name off of the books would keep you out of the drama!
For this whole project to work out, Chandler is determined to keep their relationship as professional as possible. But when Chandler admits to Finn that their one-night hook-up was, well, underwhelming, Finn is determined to change. And so they strike a deal. Whenever they're not working together on the book, they'll work together to help Finn perfect the art of pleasure. Hence the title.
What I'm Reading This Week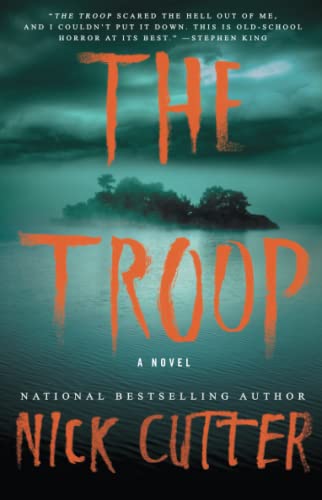 The Troop by Nick Cutter
Everything the Darkness Eats by Eric LaRocca
Orange by Ichigo Takano
Chain-Gang All-Stars by Nana Kwame Adjei-Brenyah
Highly Suspicious and Unfairly Cute by Talia Hibbert
Monday Memes
I know we all know about this book cover trend at this point, but the memes are still funny.
And Here's A Cat Picture!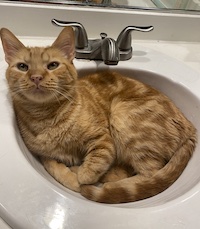 When you start your Monday by going to brush your teeth, only to find a cat in the sink, it's a good Monday.
I hope your Monday goes this well. And have a wonderful rest of your week. See you Thursday!