Happy Tuesday shipmates! Hey, good news, we've almost made it through April! Considering the wild ride 2023 has been so far in my neck of the woods, that's nothing to sneeze at. It's Alex, and I've got some new releases for this final week of the fourth month, and some space mystery/survival books and a bit of Shakespearean fun. Opposite ends of the spectrum, really. I hope you all had a lovely and relaxing weekend and you're ready to throw a roundhouse or two at whatever this week's going to come at you with. I know I am! I hope. Stay safe out there, space pirates, and I'll see you on Friday.
Looking for fascinating stories, informed takes, useful advice, and more from experts in the world of books and reading? Sign up for Book Riot's newest newsletter, The Deep Dive, to get exclusive content delivered to your inbox. Subscribe and choose your membership level today at bookriot.substack.com.
Let's make the world a better place, together. Here's somewhere to start: NDN Collective and Jane's Due Process.
Bookish Goods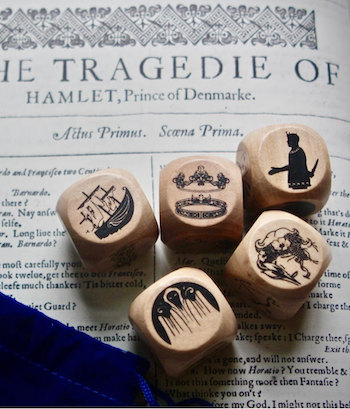 A delightful variation on a fun party game — tell a story with your plot devices dictated by chance! This neat wooden dice set has one die for each act of a five-act play, just ready to roll. $20
New Releases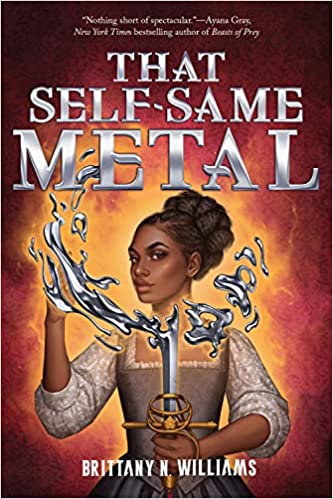 Joan Sands is 16 and a gifted craftswoman, with metal as her chosen medium thanks to her magical ability to control it, a gift from her Head Orisha, Ogun. This has landed her a place with Shakespeare's company, the King's Men, making and maintaining the stage blades for their plays. But thanks to her family's close ties to the Orisha, they've also always kept an eye on the Fae in London, and something is beginning to go wrong. More Fae attacks are occurring, and when Joan rescues the son of a cruel lord from the Fae, she gets dragged into two worlds of political intrigue.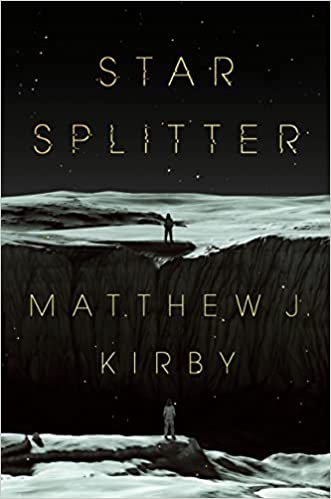 Star Splitter by Matthew J. Kirby
Over a century in the future, teleportation is a reality and so is deep space exploration. But when 17-year-old Jessica Mathers wakes up in a crashed lander on the surface of an alien world where life has long since gone extinct, she realizes that accidents and disasters are not a thing of the distant past. Beyond merely needing to survive, Jessica soon finds that something else has gone terribly, terribly wrong — there are blood handprints all over the crashed lander, and graves marked with names she does not know. If she wants to not only survive but escape, she'll have to unravel the mystery around her.
For a more comprehensive list of new releases, check out our New Books newsletter.
Riot Recommendations
Star Splitter has me thinking of other sci-fi books that have that mystery/survival aspect to them!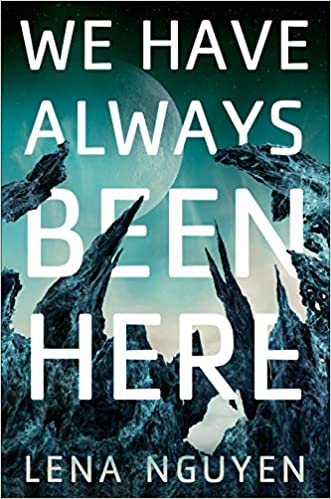 Rather than survival in isolation after disaster, this book is about someone trying to make it through a descent into paranoia while being trapped on a spaceship in which things are going horribly, mysteriously awry, while battling her own social isolation. The central mystery is meaty, the corporate dystopia is pointed, and I cannot recommend it enough.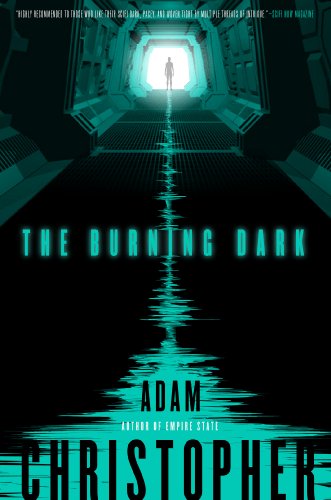 Captain Abraham Idaho Cleveland (what a name) is a once war hero who now has the inglorious assignment of decommissioning a remote space station. But what should be an easy job is anything but when the commander is MIA, the station is plagued with mysterious malfunctions, and there are…mysterious whispers in the corridor. Desperately isolated, Cleveland finds a sort-of friend on the other end of an old-fashioned space radio in the form of a mysterious woman's voice
See you, space pirates. If you'd like to know more about my secret plans to dominate the seas and skies, you can catch me over at my personal site.