Welcome to Read This Book, a newsletter where I recommend one book that I think you absolutely must read. The books will vary across genre and age category to include new releases, backlist titles, and classics. If you're ready to explode your TBR, buckle up!
This week's pick is an award-winner you've probably heard of, but I just got to reading it last week, and it was just as brilliant as everyone said! Don't sleep on this book!
Interested in fascinating stories, informed takes, useful advice, and more from experts in the world of books and reading? Check out our newest newsletter, The Deep Dive, to get exclusive content delivered to your inbox! Choose your membership level today at bookriot.substack.com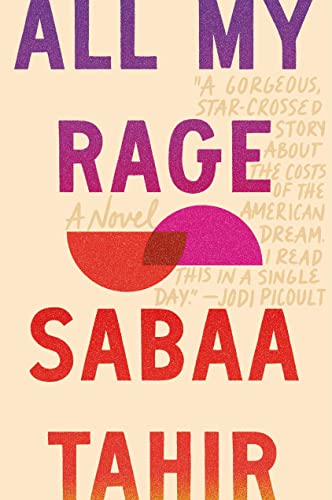 In this moving story, former best friends Noor and Sal have gone months without speaking to each other after Noor confessed her feeling for Sal and he rebuffed her. Now, Sal's mom is on her deathbed, his family's motel is about to go under, and Noor is trying desperately to figure out a way to go to college and leave their small California desert town for good. Tragic loss brings them together again, but the choices each of them make may drive them apart, too.
This novel does one of the things I love the most in YA, which is tell a multigenerational story. Tahir alternates between Noor and Sal's points of view, but the story is also sprinkled with chapters from Sal's mother's point view, going back to Pakistan when she was their age. Her chapters provide history and context for the difficulties that Sal and Noor find themselves facing, and offer glimpses of a woman whose death has devastated them. The story is a little gritty, about survival and figuring out how to make ends meet and what to do when you've exhausted all other options, but it's also beautiful. There's a lot of love and hope within the pages of this story, and ultimately it's about forgiveness — forgiving others, and yourself. I cried so hard at the end of this beautiful story, which balances hope and heartbreak in a magical way. This book is absolutely deserving of its many awards!
Happy reading!
Tirzah
Do you need help finding your next great read? Subscribe to Tailored Book Recommendations for really great reads year-round.
---
Find me on Book Riot, Hey YA, All the Books, and Twitter. If someone forwarded this newsletter to you, click here to subscribe.