Hi mystery fans! I wanted to give a huge shout out to the Left Coast Crime 2023 Lefty Award winners. If you're looking for your next read, it's a great list to pick from:
Best Mystery Novel: Like a Sister by Kellye Garrett
Best Humorous Mystery Novel: Bayou Book Thief by Ellen Byron
Best Historical Mystery Novel: Anywhere You Run by Wanda M. Morris
Best Debut Mystery Novel: Shutter by Ramona Emerson
Also: Are you looking for fascinating stories, informed takes, useful advice, and more from experts in the world of books and reading? Subscribe to Book Riot's newest newsletter, The Deep Dive, to get exclusive content delivered to your inbox. Subscribe and choose your membership level today at bookriot.substack.com
New Releases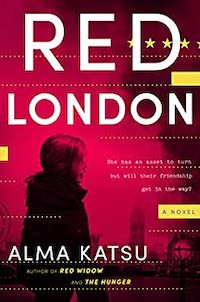 Red London (Red Widow #2) by Alma Katsu
For fans of spies! You can start with the sequel in this series and not be lost as it gives you the recap you need, but in case you care, it does give you the solve of the first book: Red Widow.
Emily Rotenberg is a British woman married to Mikhail Rotenberg, a very wealthy Russian. While living in London with their children, their home is broken into. Lyndsey Duncan is a CIA agent given an undercover assignment of taking on a false identity (stolen from a real woman) to befriend Emily in order to get her to turn on her husband. The state of Emily's life may not make this too difficult, but the current state of the world, Mikhail becoming interested in Lyndsey, and Lyndsey's personal life are all going to create serious challenges.
I loved that the audiobook gave each woman their own narrator: Mozhan Marno and Fiona Hardingham!
(TW briefly recounts past teen sexual assault/ domestic violence scene/ brief mention assumed date rape)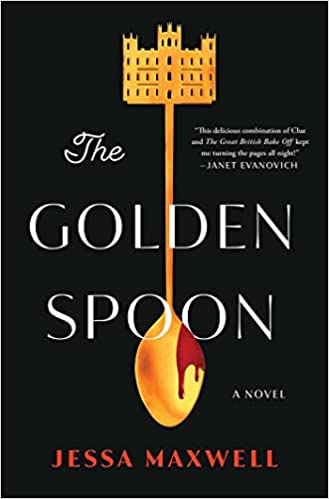 For fans of baking competitions, cozies, and murder mysteries where you know there's a dead body but not who for a while…Betsy Martin hosts the baking competition show Bake Week at her Victorian estate only to have a few wrenches thrown into the new season's current filming: she's given a co-host, there is debate over whether mistakes or sabotage are happening to the contestants, and there's a dead body! But who's dead and who is responsible?
Looking for more new releases? Check out our New Books newsletter!
Riot Recommendations
It is spring where I'm at — deeply sorry if you're awaiting the change of season and it has yet to arrive yet! — so I went with mysteries that have flowers on the cover.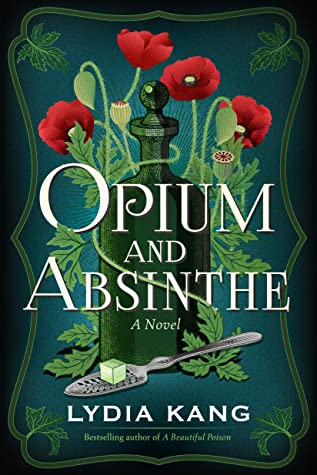 I've enjoyed all of Kang's historical mysteries so definitely check out her catalog if you're a fan of the sub-genre. I love that this isn't an actual fantasy book but plays with "is it regular murder or vampire murder?!" Tillie Pembroke is a young woman in 1899, NY whose delightful curiosity and thirst for knowledge don't play well with societal mandates and pressures. After a riding accident, she finds herself addicted to opium and discovering that her sister has been murdered. Her family may want to move on from the murder but Tillie won't, she will find out who murdered her sister. And since she's reading Dracula, maybe she won't rule out a vampire just yet…
(TW brief mention of past child abuse, detail/ brief mention of past partner abuse, familial abuse on page/ addiction/ brief mention past suicide; attempted suicide, detail/ attempted rape, on page; alludes to past rape)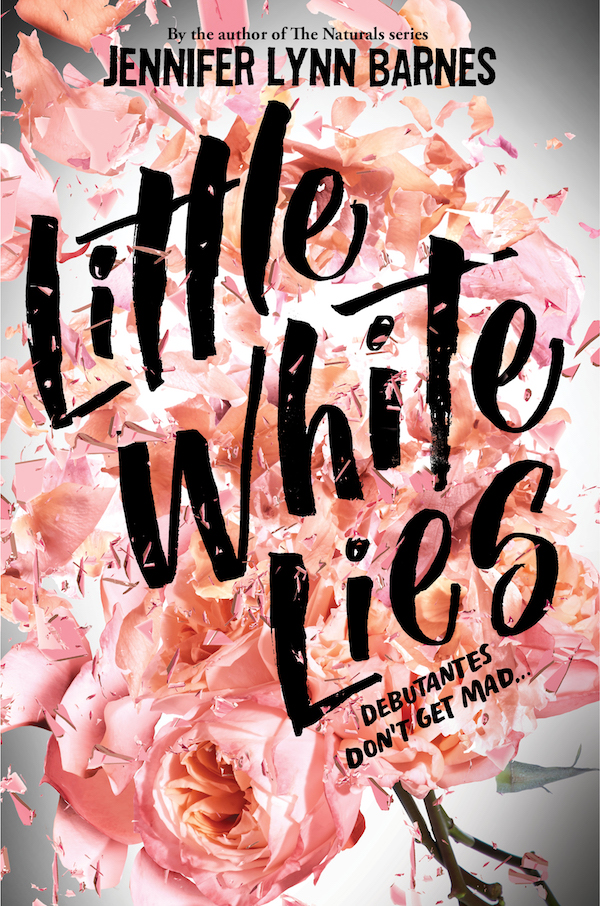 For fans of YA mysteries and revenge! Sawyer Taft's mom ran away from her wealthy family while pregnant with Sawyer, so they basically raised each other. Now that she's 18, Sawyer's grandmother strikes a deal with her — kept secret from her mother — where she will participate in debutante season. She's doing it for money to go to college, but also she doesn't know who her father is and thinks this will allow her access to the world that will get her answers. She'll just have to survive all the blackmailing and kidnapping debutantes and all the secrets and family drama.
(Sorry, I didn't keep notes for TWs when I read this.)
News and Roundups
A New U.S. House Resolution Will Further Ignite Book Bans
SF Public Library Trains Youth To Stand Up Against Book Bans — and Ron DeSantis
Iowa School District Removes Book, Caves to Far-Right Online Bullying
Netflix bosses made specific request to change Luther: The Fallen Sun to make it 'less scary'
Amazon Orders 'We Were Liars' Series Adaptation From Julie Plec, Carina Adly MacKenzie
Jenna Ortega: Wednesday season 2 will have more horror, less romance
Force of Nature: The Dry 2 will be in cinemas in Australia and New Zealand on Aug. 24
The Guardian: The best recent crime and thriller writing – review roundup