Hello and welcome back to the Kissing Books newsletter! We're almost at the end of the 'traditional' work week and I am looking forward to the weekend. Last week seemed to drag on for me, likely due to it being a short work week. While I love three and four day weekends, it always makes the bookended work weeks seem even longer. Or maybe that's just me.
In reading news, I finished Legends & Lattes and adored it. While I need to read one or two more in that genre to know for sure, I'm fairly confident that cozy fantasies are going to be a new favorite of mine. I also started Highly Suspicious and Unfairly Cute, which is the first book I bought for myself this year, and am enjoying it so far.
It's time for Read Harder 2023! We're going on nine years for this challenge and we love that we're still able to help you push your reading limits! Click here to sign up to receive newsletter tailored for each prompt and recommendations for books to tackle all 24 tasks from some of our well-known Rioters.
Bookish Goods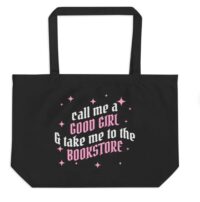 Even though I am actively working on having more control over my book spending habits this year, I can never resist a good sturdy tote bag, especially one that makes me smirk as much as this one did. I would totally rock this is any bookstore in my town. $25
New Releases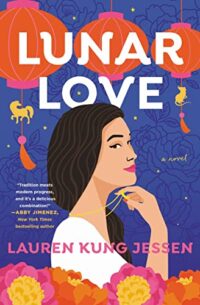 Lunar Love by Lauren Kung Jessen
Soon after Olivia takes over her grandmother's Chinese zodiac-based matchmaking business, a rival soon emerges who tries to simplify it as just 'animal attraction'. Naturally she's enraged and quickly butts heads with Bennett, said rival. When the two of them enter into a bet to set the other one up to determine who has the superior matchmaking skills, both soon find themselves at risks of losing their hearts to each other.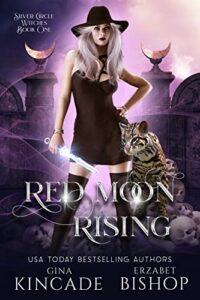 Red Moon Rising by Erzabet Bishop and Gina Kincade
Kate is very content with her knitting needles, romance novels, and a close circle of friends and workers at her yarn shop. However, when some of the other women start to go missing, she teams up with her detective ex, Devi, to find the killer before she becomes one of their latest victims.
For a more comprehensive list of new releases, check out our New Books newsletter.
Riot Recommendations
Today is Marzipan Day! Now, I'm not here to take sides one way or the other on how someone may feel about marzipan. Personally, I'm not a fan but I won't yuck anyone's yum. However it gave me the perfect opening to recommend some more baking romances cause y'all know I am all about the foodie romances, no matter what the cuisine of choice is. In honor of today, they will be baking romances. They also both have a reality show theme as a happy coincidence.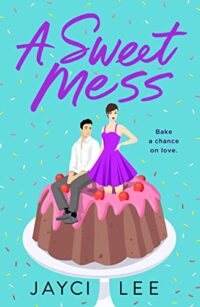 Baker Aubrey's one night stand turns out to be infamous food critic Landon who destroyed the reputation of her shop with one scathing viral review. Determined to help right this wrong, Landon offers her a spot on his celebrity baking show, an opportunity she takes with the mindset that she will stay closed off to him romantically. However, Landon is equally as determined to convince her to give him another chance at her heart.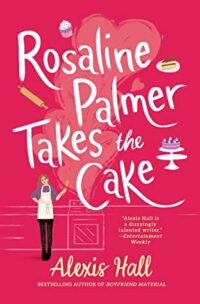 When single mom Rosaline lands a spot on a reality baking show, it seems the perfect chance to turn her life around and give her daughter the future she deserves. What she didn't expect was to be caught between Alain and Harry, two drastically different men, and unsure which one to choose.
While not reality based, if you're also looking for a sweet (get it?) baking romance, you can also pick up Queerly Beloved by Book Riot's very own Susie Dumond.
Check out this interview with Talia Hibbert regarding her YA debut and passion for writing.
Yet another accurate-for-me-but-just-for-fun-quiz.
If you like romances that involve a wedding, here are some books to add to your TBR pile.
And if you're more of a fan of what comes after the "I do's, then here are some romances that may strike your interest.
And that is all I have for y'all today. I hope that this upcoming weekend is exactly what you need to recharge your batteries and get ready to face next week. I'll be back in your inboxes Monday with more news from the world of romance and you can always find me floating around on Twitter under @PScribe801. Until then, happy reading and stay hydrated.