Hey YA Readers!
I spent last weekend doing some of my all-time favorite things for the first time in a while: I taught yoga, borrowed a stack of YA books from the library, and then I spent a lot of hours doing nothing but reading. It was perfect, and I plan to do this more regularly, as it's the right way to reset for the upcoming week. I'm going to talk about one of my weekend reads in an upcoming episode of All The Books, but I'll say here if you love frothy historical fiction, get The Davenports by Krystal Marquis on your TBR. It's a story of a wealthy Black family at the turn of the 20th century in Chicago. Lush details, twisty romantic alliances, and Black innovation kept me blowing through this one.
Let's get into this week's YA paperback releases and YA book news.
Bookish Goods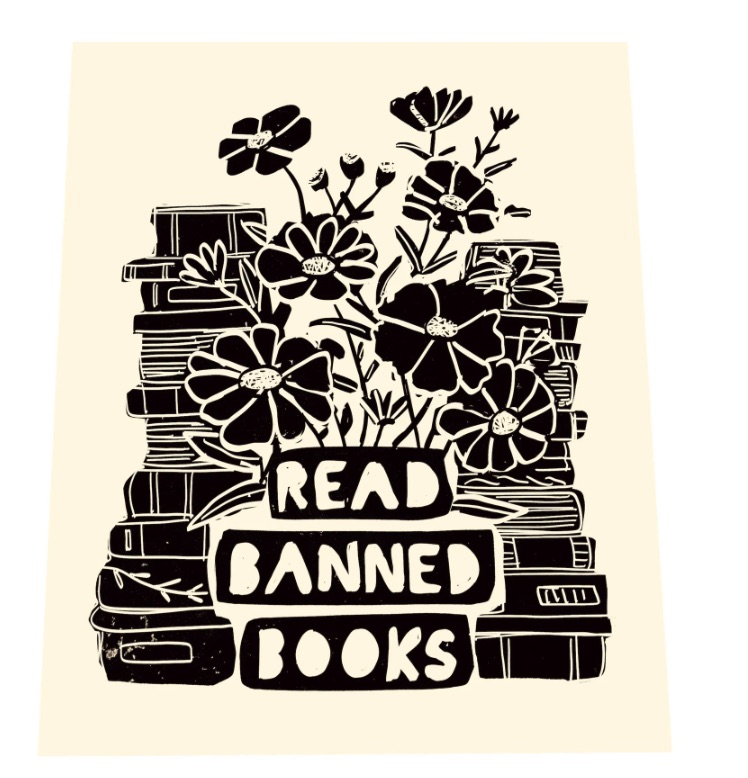 I don't like sharing or highlighting "banned books" related goods that do not directly benefit movements to end banning books; to me, that's kind of a gross way to grab money during a movement that is truly about revoking Constitutional freedoms. That said, there is also something to be said about the breadth of art out there celebrating books that some see as dangerous, and it helps get conversation going about the movement to ban books. This lino-style print is one I think would look great in a classroom or library, personal or public. $15.
New Releases
Welcome to paperback releases out this week. This is but a sample of what's hitting shelves; you can grab the full list of YA paperback books out this week over here!
Note that you may need to toggle to the paperback edition from the link.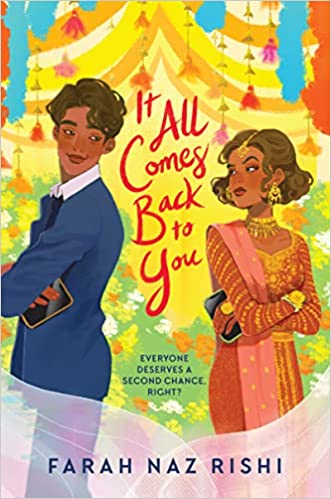 If you're here for awkward interactions among ex-partners that might rekindle that romantic flame, look no further.
Kiran vows to keep her dad and sister Amira close after the death of her mother. But Amira is now dating someone new and once again, Kiran's world is changing.
Deen is excited his brother Faisal has a new girlfriend and he's hoping that it can help them repair their brotherly relationship.
You know where this is going, right?
When Kiran and Deen meet face to face again, all that ended their secret relationship three years ago resurfaces. The walls between them are high, despite their siblings' new relationship, but can they break them down?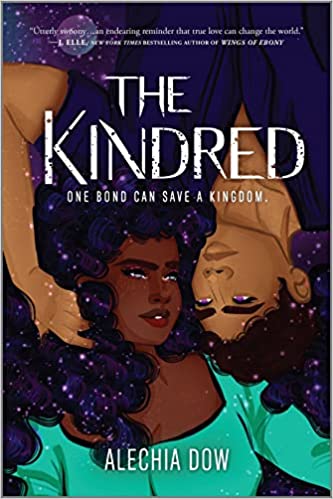 Itching for action + space + romance? Here you go!
Joy is from a lowly planet and she knows her place in society. What keeps her going, though, is being Kindred to the most infamous playboy of nobility.
Duke Felix? He's noble, and he's persistent enough to get his parents to agree that he can meet his Kindred and choose his own future.
So when the royal family is assassinated, Felix is not only expected to step into the role he's been born into, but he's also being accused of his parents' murders. He decides it's time to escape, and, with Joy alongside him, the two will travel space and crash land on Earth, the perfect place to hide.
For a more comprehensive list, check out our New Books newsletter.
As always, thanks for hanging out. We'll see you on Saturday for your best YA book deals.
Until then, happy reading!
— Kelly Jensen, currently reading Malinda Lo's A Scatter of Light.