Dear Book Friends,
Happy first Monday of the last month of the year! Let's finish out this year strong, yes? How many books are we going to read to round out the year? My goal is…12. But I have a lot happening this month, so I'm not going to beat myself up about it if I don't get there. Because while you can finish out the year strong if you want to, it's also totally okay to just relax and do what you want. Up to you! And now let's talk books.
Book Deals and Reveals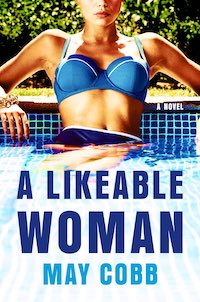 Here's the cover reveal of A Likeable Woman, the upcoming thriller from May Cobb, author of The Hunting Wives and My Summer Darlings. You can preorder this July release here.
And here's the cover reveal of historical horror novel The Others of Edenwell by Verity M. Holloway. This one's out from Titan Books in July 2023.
And how about a sapphic fantasy novel cover reveal next? Here's the cover of Faithless, C. L. Clark's follow up to The Unbroken. Gizmodo also has an exclusive excerpt.
In support of the HarperCollins strike, more than 150 literary agents have signed an open letter pledging not to submit new projects to the publishing company.
St. Martin's Press purchased the world English rights to Rachel Kapelke-Dale's The Fortune Seller, which was pitched as "Yellowjackets meets The Talented Mr. Ripley." The novel is set for a winter 2024 release.
ABC has released a teaser for the upcoming Beauty and the Beast 30th Anniversary Celebration. Tune in on December 15.
Disney+ has set a release date for the anticipated upcoming Japanese horror-thriller series Gannibal, based on the best-selling manga by Masaaki Ninomiya.
Disney has also expanded its partnership with Kodansha to release more anime series based on manga produced by Kodansha.
The Penguin Hotline is partnering with the National Council of Teachers of English (NCTE). For every request the Penguin Hotline receives between November 30 and December 14, they will donate $2 to NCTE (for a max of $10K).
The New York Times just released their Best Books of 2022. How much does it overlap with the bestselling books of the year?
Book Riot Recommends
I'm a Contributing Editor at Book Riot, I write the Today in Books newsletter, and I'm a Bibliologist for Book Riot's Tailored Book Recommendations subscription service. I also have a PhD in English, so I'm basically a doctor of books. Books are my life, in other words, so in this section of the newsletter, let me share with you some upcoming books I'm super excited about. And I think you will be too!
Prepare Your Shelves!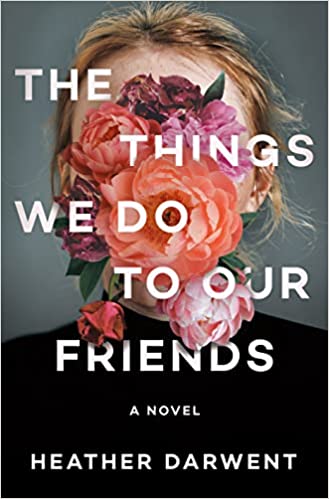 If you've been patiently waiting for your next great dark academia read, the wait is (almost) over! This one hits shelves in January, which is already right around the corner and…it's set in Edinburgh, Scotland, which is such a huge bonus to me.
Clare comes to Edinburgh alone, yearning for a new life and for a chance to reinvent herself. Then she meets Tabitha, a charismatic, beautiful, and intimidatingly rich girl in Clare's art history class. Immediately, Clare knows she wants to be friends with Tabitha and become a part of Tabitha's inner circle. After all, when she thought of starting over, Tabitha's fabulous life was the life she had always envisioned for herself.
But then Tabitha lets Clare in on a little secret, a project she's been working on. Now she needs Clare's help. And even though it goes against everything Clare believes to be right, she can't help but say yes to anything her new friend wants from her. By the time Clare realizes just how far Tabitha will go, it will be far too late.
Want to read books from this newsletter? You can, for free! Get three free audiobooks with a trial to Audiobooks.com. Claim your 3 free audiobooks now!
What I'm Reading This Week
A Sliver of Darkness by C.J. Tudor
Kiss Her Once for Me by Alison Cochrun
The Family Game by Catherine Steadman
White Horse by Erika T. Wurth
Don't Fear the Reaper by Stephen Graham Jones
Monday Memes
What's on your Christmas list this year? Because for me, it's definitely this.
And Here's A Cat Picture!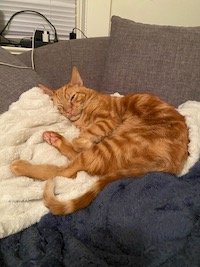 Squish-in-the-blankets-on-the-chair season is still in full swing here in our home. Just look at Murray! Doesn't it just make you want to wrap yourself in blankets and never leave home?
Anyway, that's all I've got for you today, friends. Here's to a wonderful week, and I'll see you on Thursday!