Hey‌ ‌there‌ horror fans, ‌I'm‌ ‌Jessica‌ ‌Avery‌ ‌and‌ ‌I'll‌ ‌be‌ ‌delivering‌ ‌your‌ ‌weekly‌ ‌brief‌ ‌of‌ ‌all‌ ‌that's‌ ‌ghastly‌ ‌and‌ ‌grim‌ ‌in‌ ‌the‌ ‌world‌ ‌of‌ ‌Horror.‌ ‌Whether‌ ‌you're‌ ‌looking‌ ‌for‌ ‌a‌ ‌backlist‌ ‌book‌ ‌that‌ ‌will‌ ‌give‌‌ you‌ ‌the‌ ‌willies,‌ ‌a‌ ‌terrifying‌ ‌new‌ ‌release,‌ ‌or‌ ‌the‌ ‌latest‌ ‌in‌ ‌horror‌ ‌community‌ ‌news,‌ ‌you'll‌ ‌find‌ ‌it‌ ‌here‌ in‌ ‌The‌ ‌Fright‌ ‌Stuff.
Hello all, and welcome to the last month of 2022! It's been a long (long, long, loooooong) year, on the tail of two other really long (long, long, loooooong) years, and I don't know about you but I'm feeling a bit burnt around the edges.
But! There is one thing I love about December, and it's having the chance to share with you some of the books from this year that I loved. Now obviously this was an amazing year for horror, and even with two month's worth of newsletters I couldn't tell you about all the incredible horror books I read. But we've got three newsletters this month, so I'm going to do my best to highlight a few of the of my favorite horror reads of 2022.
Bookish Goods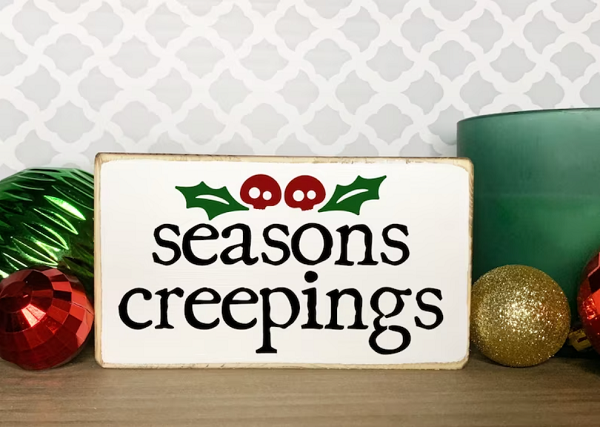 Okay so listen. Have you ever seen something that's just so cute that you go: oh dammit. Use it as a book end, or just to decorate your shelves. All I know is that, wherever you put it, this decorative block with its cutesy holly berry skulls is so adorable that I think it's literally melting my brain. Why am I so obsessed with a little block of painted wood? The world may never know. But — once again — it's been a hell of a year, so let's practice a little unquestioning joy. $20.
New Releases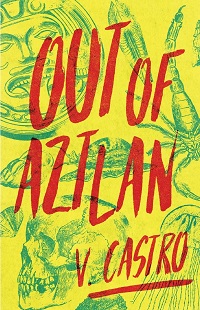 V. Castro is back with another short story collection that sounds like a must have! She had me at mutant jellyfish fueled by garbage, personally. I never say no to sea creatures terrorizing humanity. But Out of Aztlan also offers readers mermaids, pirates, vengeance, revolution, an ancient goddess on the rise intent on purifying the planet, and more! You'd be hard-pressed to have missed Castro's work in recent years. Not only is she an incredible author, she's also a prolific writer, which is a boon to her fans. So if you've been meaning to add one of Castro's books to your TBR, consider grabbing Out of Aztlan, out this week!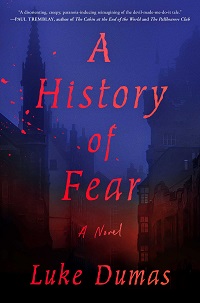 What do you do with a murderer who insists that the Devil made him do it? That's what Grayson Hale claims about the violent death of his grad school classmate Liam Stewart: it wasn't really Hale who killed him; it was the devil. When Hale is found dead in his prison cell years later, he leaves behind an account of the murder that, rather than finally providing a disturbed public with answers about Hale's heinous crime, only raises more terrible questions. Was Hale legally insane after all, poisoned by a family legacy of hate and religious mania? Or did the devil really make him do it?
For a more comprehensive list, check out our New Books newsletter!
Riot Recommendations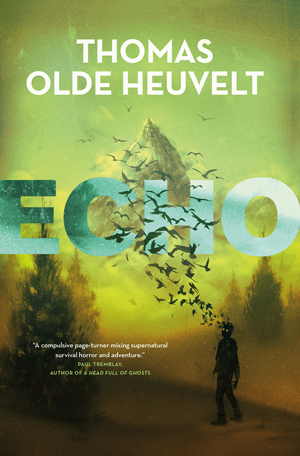 Echo by Thomas Olde Heuvelt
I don't even know that I have the words to describe how much I love Echo. I mean, not only is it scary, gorgeous, and queer, but it's also (a bit ironically, considering the subject matter!) the book that got me hiking and rock climbing again. It reminded me of what it feels like to stand on a summit and see the world laid out at your feet. It's also a terrifying Gothic wonderland of a novel about an evil mountain that possesses those who manage to escape its grasp. I mean, what else could you want? And I love Sam. Poor Sam who, by some miracle, got his boyfriend Nick back alive from the accident that killed Nick's climbing partner. Only to realize that Nick didn't come home alone. What follows is a harrowing and at times heartbreaking examination of how we learn to let go of those we've lost and carry the grief of that loss.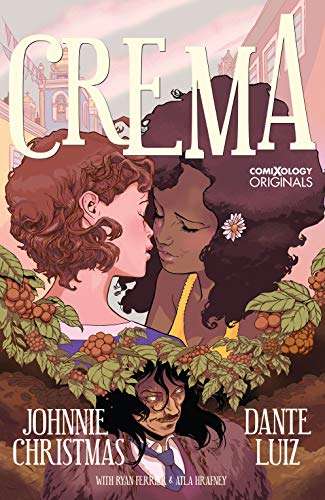 Crema by Johnnie Christmas, illustrated by Dante Luiz with Ryan Ferrier & Atla Hrafney
So technically Crema came out before 2022 as a digital comic, but 2022 marked the publication of the paperback edition and brought this gorgeous, ghostly little comic into my life. Crema is about two women falling in love: a barista, Esme, who sees ghosts when she drinks coffee, and Yara whose family has just sold the café that Esme works at. When a strange ghost man beseeches Esme to deliver a message to help reunite him with his lost love, Esme finds herself following Yara to her family's coffee plantation in Brazil where an old love story has become a curse, blighting the land. But the older the story, the further from the truth.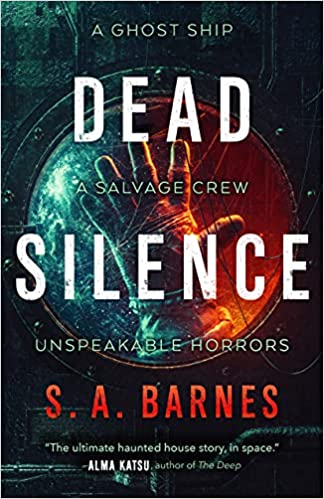 Hello, do you have time to talk about what is probably the scariest book I read all year? Honestly, sometimes I think about the scenes in this book and still get creeped out. It's enough to have you eyeing every under bed space and darkened doorway with distrust. A communications crew on their last repair mission finds themselves at the end of known space, picking up an impossible signal from a legendary lost ship. The Aurora, the luxury spaceliner that disappeared on its maiden voyage, gone without a trace. It's been 20 years, but if it really is the Aurora they're picking up, the salvage rights could set the soon to be unemployed crew up for life. Provided they can survive what the ghost ship has in store for anyone who dares to board her.
As always, you can catch me on twitter at @JtheBookworm, where I try to keep up on all that's new and frightening.