Sponsored by Amazon Publishing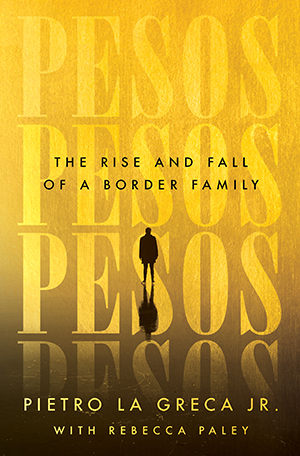 tk
True Detective Producer Options Rabbit Hutch for TV
Tess Gunty's National Book Award-winning novel The Rabbit Hutch has been optioned by Fermantle and producer Richard Brown (True Detective) for television. Gunty is also on board as an executive producer. "Tess Gunty has written a wildly inventive and mesmerizing novel populated with irresistible characters, including a heroine for the ages," Brown said in a statement. "We're delighted that she has trusted us to adapt it for the screen."
Alice Oseman's Solitaire is Finally Being Released in the U.S.
Alice Oseman, the best-selling author of Heartstopper, is finally getting a U.S. release for their book Solitaire, which follows Charlie's sister Tori. The special U.S. edition features a new cover illustrated by Oseman. There will also be a special Barnes & Noble edition that features a stunning new jacket design by the author. The new edition will also include a Q&A between Alice and their U.S. editor, David Levithan. "Solitaire was the catalyst for so many other wonderful things that have happened in my life. And I look back on the story with fondness," Alice said in the special Q&A. Preorder now, and the book will be available on May 2nd, 2023.
Epilogue Bookstore and Coffee Shop Starts Free Library for Queer Literature
Epilogue Coffee Shop, a queer, Latine-owned, independent café and bookstore in Chapel Hill, recently opened Reading Rainbows, a free queer book stand. To create the display, Epilogue's event coordinator Gaby Lori said she repurposed a carousel that formerly featured young adult books. "The idea is that queer youth, or anyone who wants a free queer book, can just pick it up," Lori said. People can donate to the stand on Epilogue's website. Patrons can also purchase a book to donate in-person by letting employees know at checkout that the book is for Reading Rainbows. 
The Most Popular UK YA Books As Chosen By Students
Teens the world over tend to favor stories with characters they can relate to. Here are the most popular UK YA books chosen by students.