First and foremost, I was heartbroken at the news regarding the mass shooting at Club Queue on Transgender Awareness Day. My thoughts are with the loved ones of the victims of this senseless and horrific tragedy.
Hello and welcome (back) to the Kissing Books newsletter. PN here, ready to fill you in on more goings on in the romance world as well as give you some recommendations. I hope that wherever you are and whatever you do, that you get to spend today however you want it.
That said, I have to admit that it's been difficult for me to refer to today as Thanksgiving for a while. The biggest reason, apart from the sobering reality that we were lied to as children about the first one, is due to what tomorrow is. You know what I mean. Black Friday. It just doesn't sit well with me that on the day after the one where we're supposed to be thankful for all we have, people throw down over electronics that they don't really need. Hence why I prefer the term Turkey Day, even though I'm not actually a huge fan of turkey in general.
Enough postulating. Let me get down off my soap box and get to the rest of the newsletter.
Bookish Goods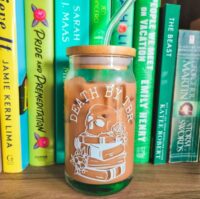 Yet another cup that speaks directly to my soul 'cause if this isn't the motto of my bookish life, I don't know what is. Honestly though it is cute and perfect for drinking from while one attempts to tackle their TBR pile. $18+
New Releases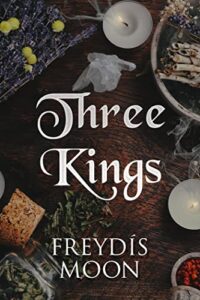 Ethan is happy with his life as the local witch, lighthouse keeper and husband to sea captain Peter. After Peter returns from the sea with selkie Nico, things begin to change in their relationship leaving Ethan to wonder how all the chips will fall and where that will leave his marriage. However, the three men realize that not all changes are for the worst and sometimes they can be just what was needed.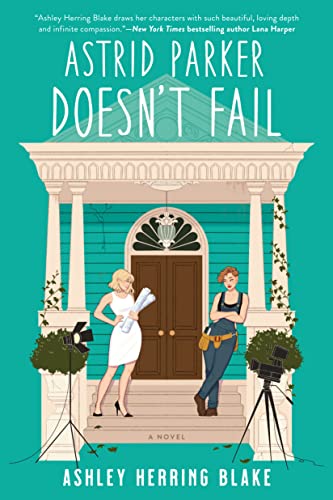 In this sequel to last year's Delilah Green Doesn't Care, we follow Astrid as she follows her dream of becoming an interior decorator one year after leaving her fiancé. When she's given the opportunity to renovate the Everwood Inn for a hit reality show, she's overjoyed. That is until she keeps having run-ins with the owner's granddaughter and lead carpenter, who is determined to block every modern update Astrid wants to do. As the two women continue to bump heads, the tension between them builds until they're forced to reconcile with the fact that it's more attraction than animosity.
For a more comprehensive list of new releases, check out our New Books newsletter.
Riot Recommendations
As I promised on Monday, today's recommendations are going to be novellas. This is just in case you're doing a lot of socializing today, but also still want or need those reading breaks. I also included a lot of romance-related articles as well, both for more quick reading and to add more books to your TBR. Enjoy!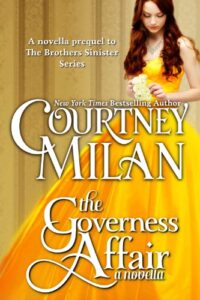 In this opening novella to the popular Brothers Sinister series, we meet Hugo, the right-hand man of a terrible duke. His latest assignment is to get rid of the governess Serena, who is equally as determined to make sure she gets compensation for all she suffered when she was in the duke's employment. As the two continue to butt heads, they discover that they're starting to feel more than animosity for each other. TW for references to off-the-page sexual assault.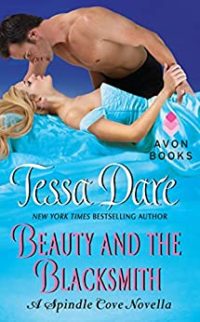 Here we return to Spindle Cove, where we meet local woman Diana, whose mother is determined that she make a wealthy match. However, Diana only has eyes for local blacksmith Aaron who isn't exactly unaffected by the blonde beauty. Despite the differences in their statuses, the two are drawn together leaving them to wonder if there is a chance at a happily ever after for them.
One reader discusses how reading romance novels helped her to cope with the world at large.
If you're like me and you wait until the day after Turkey Day to start your holiday romance reading, here is a great list to choose from.
This one is for my 'off-the-page' readers.
And, if you're more of the 'on-the-page' reader, then this list has you covered.
EW rounds up their seven best romance novels for fall.
The Washington Post put out their top 10 romances of 2022.
And here are the top romances according to BookPage.
Yes, it's that time already so expect to see more of these in the coming weeks.
And that is all I have for you today. I'll be back in your inboxes on Monday with another fresh edition of this newsletter. In the meantime, you can still find me over on Twitter under @PScribe801. Until then, happy reading and stay warm and hydrated.