Happy Thanksgiving, Book Friends!
Okay, in all honesty, I don't love Thanksgiving. But I do love mashed potatoes, so that's what I'm really celebrating today. Other than that, it's business as usual, so let's just get straight into the books and forget about everything else for a few moments.
Book Deals and Reveals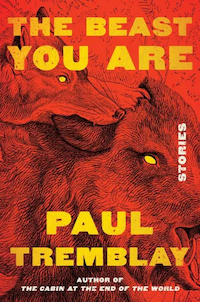 Paul Tremblay has announced his next book, a novella and short story collection entitled The Beast You Are. It's coming out on July 11th, and it's available for preorder now.
American Book Award-winning author Tananarive Due has revealed the cover of her upcoming novel The Reformatory. The book will be available in June 2023.
Simon & Schuster has decided not to extend the deadline for the deal with Penguin Random House, which prevents PRH from appealing the court's decision to block the merger.
Marvel's new Blade adaptation has found a new director with Yann Demange, who directed the pilot of HBO's horror series Lovecraft Country. The plan is still to go into production in Atlanta in 2023, with a release date set for September 6th, 2024.
Singer and actor Brandy is reprising her role as Cinderella in the upcoming Disney+ film The Pocketwatch.
Disney+'s Percy Jackson and the Olympians series has added Jay Duplass and Timothy Omundson to its cast. Duplass will play Hades, the god of the Underworld, and Omundson will play Hephaestus, the god of blacksmiths.
Walking Dead showrunner Angela Kang has moved her overall deal from AMC to Amazon and has signed on to oversee Marvel's Silk: Spider Society. This project is the first in an expected slate of Marvel TV series based on the Sony Pictures universe.
Former presidential candidate Bernie Sanders is publishing a book outlining "a vision of what would be possible if the political revolution took place." Penguin Random House will publish It's OK to Be Angry About Capitalism in February 2023.
The New York Times has released its 100 notable books for 2022.
Book Riot Recommends
I'm a Contributing Editor at Book Riot, I write the Today in Books newsletter, and I'm a Bibliologist for Book Riot's Tailored Book Recommendations subscription service. I also have a PhD in English, so I'm basically a doctor of books. Books are my life, in other words, so in this section of the newsletter, let me share with you some upcoming books I'm super excited about. And I think you will be too!
Can't Wait for This One!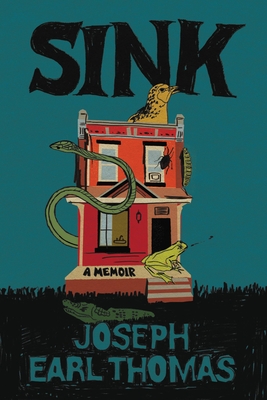 Sink by Joseph Earl Thomas (Grand Central Publishing, February 21st)
Nonfiction November rages on, and this time, I've got another great memoir recommendation for you. This is author Joseph Earl Thomas' debut. It's a coming-of-age story about his life growing up in a hazardous home and how he sought out salvation in the world of geek culture.
Joseph Earl Thomas grew up in a household that made him feel as if he were under constant threat. His mother battled crack addiction, and his family showed love by critiquing everything they saw in him as weakness. He was frequently left hungry, and any requests for food were met with anger and hostility. Feeling like an outsider in his family and amongst his peers, Joseph instead escaped into fantasy worlds to find happiness.
Through these unflinchingly honest and self-reflective vignettes, Joseph Earl Thomas looks back on a childhood where toxic masculinity was drilled into him from a very young age and his family life was defined by cycles of violence. And yet in the face of the bleak realities of his home life, Joseph was still able to find joy.
Want to read books from this newsletter? You can, for free! Get three free audiobooks with a trial to Audiobooks.com. Claim your 3 free audiobooks now!
Words of Literary Wisdom
"Embarrassment was so gendered. Magazines for girls have those sections in the beginning where readers shared their humiliations. It was supposed to feel like a sterile slumber party, one where no one got mad. Where no older brothers acted weird. And where you could go home by just shutting the magazine and dropping it in a recycling bin.
The humiliations were always a surprise menstruation someone noticed. A dropped tampon in front of a crush. An unruly bra strap. Someone seeing boobs through an open window. A whale tail when bending over while doing a presentation in government class. A voluminous fart when the school sex hunk was lingering. Everything was meant to reinforce having a typically cis female body was a mortification that must be endured until you were old enough that your body was an aged mush helped into baths and rolled over in beds. And then it was only about the embarrassment of being alive."
— The Women Could Fly by Megan Giddings (what can I say? I love this book)
And Here's A Cat Picture!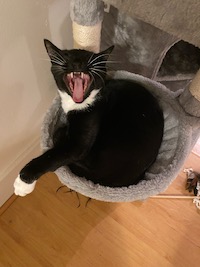 Well, it's clear Remy has already had his big Thanksgiving meal, because now he's sleepy and ready to take his nap. I think I'm ready for a nap too. So I will leave you here, but I look forward to meeting up again on the other side of this weird holiday. See you on Monday!
Have a great weekend!