Hi historical fiction fans!
I'm sampling fall all across the U.S. this year between my usual spot in the south and trips to Milwaukee, D.C., and upstate New York to visit family and friends. It's been fun but exhausting, and I'm definitely looking forward to being home with my doggie and not going anywhere for a few weeks. I hope all of your falls have been filled with friends, family, and good vibes so far, too!
Bookish Goods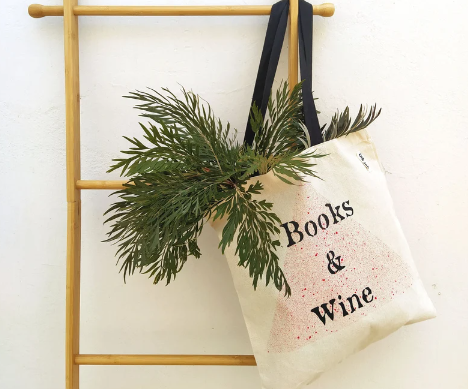 Perfect for you favorite book club or a trip to the local book store, this books and wine tote is just the thing you've been looking for. $21.
New Releases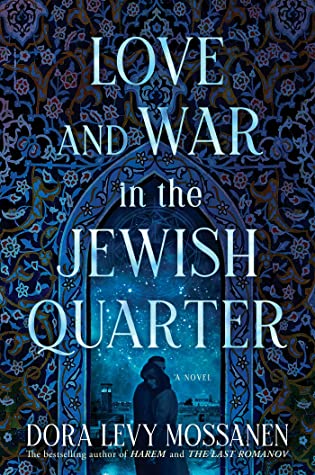 In 1941 Tehran, a doctor falls in love with the wife of the antisemitic Governor General who also happens to be the most powerful man in Iran. It is a love that will upend the life of the doctor, his beloved daughter, and their entire community, even as he fights to protect all the people he loves.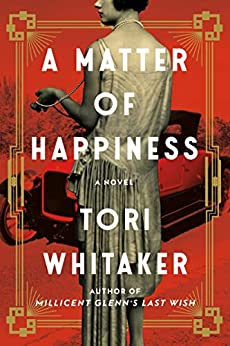 After inheriting her great-great-great-aunt Violet's Jazz Age era Jordan MX car, Melanie Barnett discovers a letter addressed to her. Apparently her aunt has a little more wisdom to impart, and as Melanie reads about the story of her life during the motorcar boom of Detroit, she realizes that their lives — and quests to figure out modern womanhood — intersect more than she ever realized.
For a more comprehensive list, check out our New Books newsletter!
Riot Recommendations
I asked my sister what I should talk about this week in the newsletter and she mentioned a trend she's heard about of WWII books all looking the same. And she has a good point. Rioter Ann Foster noted it in a post about WWII-era women looking away as far back as 2019. And there's a whole Goodreads shelf on book covers featuring war time women looking away.
What's up with this cover trend? My guess is that it lends a certain air of mystery to the subject of these novels as well as a sense of action in the lives of the main characters during a time of intense turmoil. Regardless, enjoy these three WWII novels featuring women walking/looking away and decide for yourself what this cover trend is all about.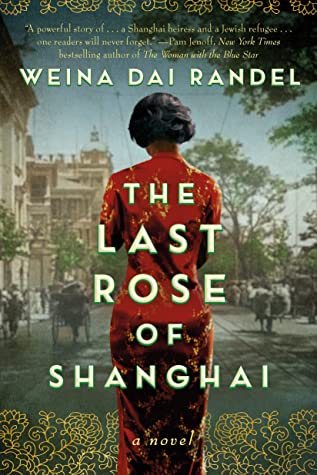 Aiyi Shao, a young heiress and owner of a Shanghai nightclub, hires a Jewish refugee to play piano at her club. His hiring causes a sensation, but it's their shared love of jazz and a burgeoning feelings for one another that change things for good — especially as the war worsens and circumstances threaten to tear them apart.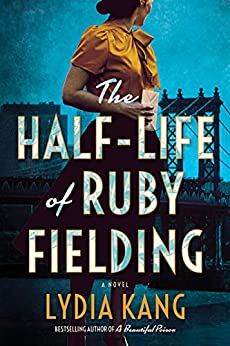 Siblings working for the war effort stateside discover a mysterious woman hiding underneath their back stairs. This woman, who has a penchant for poisons, quickly draws Maggie and Will under her spell, but she may be hiding deadly secrets. Is she a friend or a foe? And will befriending her become Will and Maggie's downfall?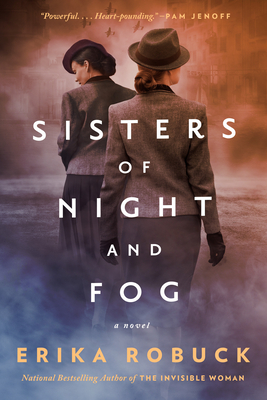 Two women, one the American wife of a Frenchman, the other a crack shot with dual citizenship recruited by the British Special Operations Executive, become enmeshed in clandestine operations during WWII only to find their endeavors brought to a jarring halt when they're caught and brought to the Ravensbrück concentration camp.
That's it for now, folx! Stay subscribed for more stories of yesteryear.
If you want to talk books (historical or otherwise), you can find me @rachelsbrittain on Instagram, Goodreads, Litsy, and occasionally Twitter.
Right now I'm reading The Poison Squad by Deborah Blum. What about you?