Welcome to In The Club, a newsletter of resources to keep your book group well-met, well-read, and well-fed.
What's something that makes you commit to reading a book? For me, it tends to be if it has some kind of outlandish factor. I love an extra-ass plot, with tastefully done world building or even a book that takes place in a world like our own with just that lil sprinkle of magic. It's probably the reason I read so much science fiction and fantasy: I'm extra in my everyday and I would like the books I read to be, too. This is why I've decided to highlight a few books that I think will be super fun to read, or at the very least, excellent discussion starters.
I am a simple creature. You fry a fish and I'll eat it. Seriously, it may be a circumstance of my Nashvillian upbringing, but I love a good fish fry. This recipe does something new that I find super intriguing. It uses corn meal (which I'm used to for frying fish), but also ground up roasted pine nuts. You follow the usual steps for frying fish, you just add pine nuts that you've roasted and ground for five minutes to the dry fish fry before you coat the fish and fry it in oil at 350 degrees.
Extra, Extra Read All About It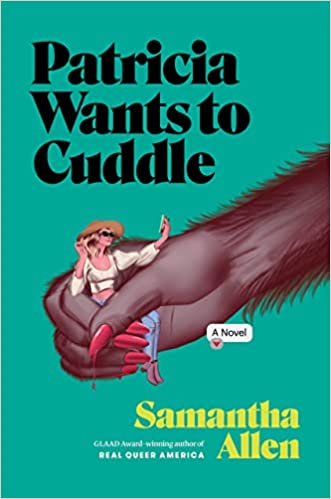 Reading the title and looking at the cover had me thinking "Is that…Patricia? With the rather large hand and dripping nail polish??"
Let's just say it might be because once the weary contestants of a heterosexual dating show make it to the top of an island's tallest peak and meet her, they have to start fighting for their lives. This is a comedy that's also a queer love story that I've seen compared to X-Files and The Bachelor.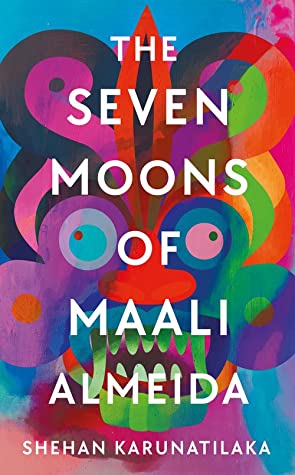 This book won this year's 2022 Booker Award, proving that extra plots are where it's at. In this satire, it's 1990 in Colombo when queer photographer Maali Almeida wakes up in the celestial visa office. Well, his consciousness wakes up, while the rest of him — his actual body — is rotting in the Beira Lake. He has no idea who killed him, and the widespread, varied violence of the time makes the suspect list long. To add to the drama of it all, he has only seven moons to lead two loved ones to photos that will change the course of Sri Lanka.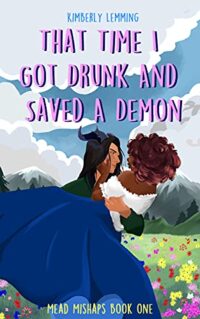 Tell me you wouldn't read this cover in a bookstore or at a library and have to pick it up. And the title is pretty spot on. Cinnamon is drunk when she saves the shifter demon Fallon, and after he follows her home and tells her of the evil goddess that has reduced demons to zombie-like states, she accompanies him to free his people. She helps him free some other things, too, if you know what I mean. This is a fun, funny, steamy monster romance with a Black female lead (in other words, you should read it ASAP). Bonus points for Cinnamon's siblings being named Chili and Cumin.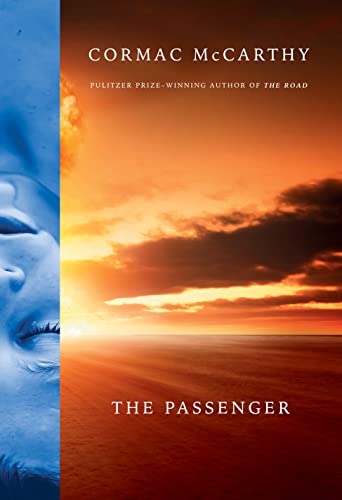 I'm a plebeian and have never read any McCarthy books, but I've heard they can be pretty out there as a general rule. This one seems to have core elements that tickle my fancy. It follows Bobby Western, a salvage diver, who, in 1980 Mississippi, has found a sunken jet. Among the wreckage are nine bodies, but what isn't there is more where the story lies. The black box is missing and so is the 10th passenger, and people are thinking Bobby had something to do with it. This may sound like a kind of so-so set up so far, intriguing but not quite out there, but what made me do a double take with this one was that 1) both Bobby and his sister are mathematical geniuses who are descendants of a scientist who worked on the Manhattan Project, and 2) he's in love with his sister who spends her last days in an asylum.
Want to read books from this newsletter? You can, for free! Get three free audiobooks with a trial to Audiobooks.com. Claim your 3 free audiobooks now!
Suggestion Section
Winner of the Ursula K. Le Guin Prize Is Revealed
New Tings!
Learn about Forgotbusters — The Blockbuster Books That Time Forgot
Book Clubs:
---
I hope this newsletter found you well, and as always, thanks for hanging out! If you have any comments or just want to connect, send an email to erica@riotnewmedia.com or holla at me on Twitter @erica_eze_. You can also catch me talking more mess in the new In Reading Color newsletter as well as chattin' with my new co-host Tirzah Price on the Hey YA podcast.
Until next week,
Erica