Most of you historical fiction fans probably already have The Daughter of Doctor Moreau, the newest upcoming release from Silvia Moreno-Garcia on your radar. It's coming out this summer featuring this stunning cover.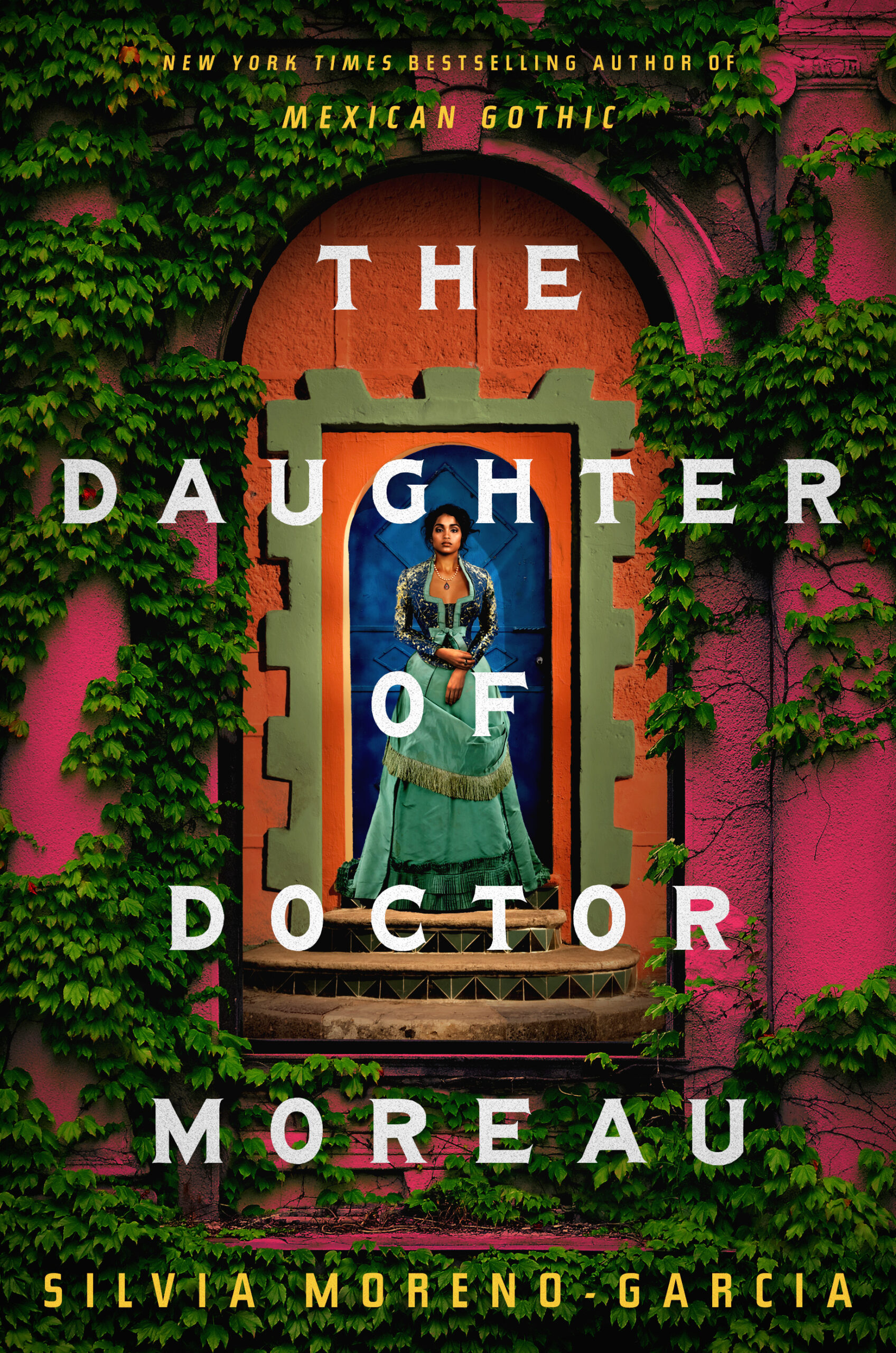 I mean, how could you not be obsessed with this book already? Like Moreno-Garcia's bestselling Mexican Gothic, the novel is set in historical Mexico and blends together elements of horror, historical, and Gothic fiction. This time, though, she'll be recreating scenes of the nineteenth-century Yucatán peninsula as part of this reimagining of The Island of Doctor Moreau by H.G. Wells. I truly can't wait to see what she does with the story.
I, for one, am always excited to see any new release from Moreno-Garcia. So you can imagine my delight when I stumbled across this little tidbit on Moreno-Garcia's social media pages recently:
A new book? From SMG? This is exactly the kind of news I'm always eagerly waiting for! She's a fairly prolific author and frequently has a new book coming out every year, so it's not a huge surprise. But nonetheless, knowing we'll be getting a new book from Silvia Moreno-Garcia in 2023 is still great news.
And, okay, that's all we know about Silver Nitrate actually. Just the title and that one tantalizing little epigraph, as well as a tentative release set for 2023.
But digging into the epigraph does give us a few more clues. "Casting the Runes" is a short story published in 1911 as part of a English writer M. R. James' collection of ghost stories. It deals with alchemy, the occult, and a cursed book. Which leads me to believe this might be a ghost story. Moreno-Garcia does horror really well as we all saw in Mexican Gothic, so that would be pretty excellent news, if you ask me.
Obviously this is all speculations and we'll have to wait for more information to know anything about Silver Nitrate for sure. But in the meantime, it sure is fun to guess.
BOOK RIOT RECS:
Check out this Reading Pathways on Silvia Moreno-Garcia to get more familiar with her books if you aren't already.
Don't forget you can get three free audiobooks at Audiobooks.com with a free trial!
---
That's it for now, folx! Stay subscribed for more stories of yesteryear.
If you want to talk books (historical or otherwise), you can find me @rachelsbrittain on Instagram, Goodreads, Litsy, and occasionally Twitter.
Right now I'm reading I Will Die in a Foreign Land by Kalani Pickhart. What about you?