Hi mystery fans! Just a heads up that today and Friday's newsletters were written and handed in before the election results in the U.S., in case the tone of the newsletters are way off. I've got new releases, teen sleuths, news and roundups for you in all things mysteries.
Bookish Goods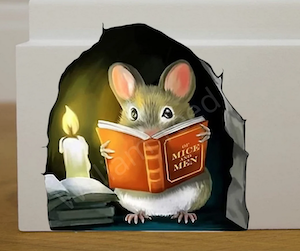 The squeal that I just let out! ($7)
New Releases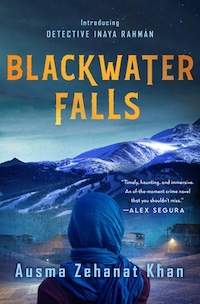 If you're looking to start a new procedural series, this is your book. I'm a huge fan of Zehanat Khan's Rachel Getty and Esa Khattak detective series so I was thrilled to see that she had a new series and devoured this book. Set in a Colorado town, a teen from a Syrian Muslim refugee family is murdered and her body positioned in the mosque. Assigned to the case are Detective Inaya Rahman and Lieutenant Waqas Seif, two very different people who may have more in common than they think, which they'd realize if Seif were to stop keeping his personal life so close to the vest. You get the detectives' personal lives, and past lives, as they focus on trying to solve a difficult case made even more difficult by a town unwelcoming to immigrants, unsolved missing girls cases, and a motorcycle gang.
(TW teen boys attack teen girl to rip her hijab off/racism, xenophobia, Islamophobia/police brutality stories/brief mention of past mother death from cancer/brief mention of past domestic abuse, not graphic/brief recount of groping, not graphic/mentions stalking/scene inside a meat packing plant)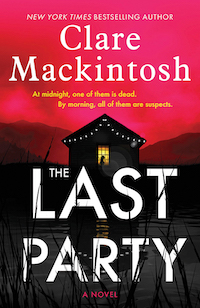 For fans of procedurals, multiple POV, plenty of suspects, and a forced detective pairing. This is one of my favorites this year, and it reminded me of Bad Sisters in that the dead dude was a crappy person so there are plenty of suspects in people who wished him dead. Rhys Lloyd is found dead on New Year's Day and being an ex-celebrity and current developer selling to wealthy outsiders, he has a fair bit of enemies in his small town. DC Leo Brady of Cheshire Major Crimes and Ffion Morgan who is with the North Wales Police are forced to work together to solve the murder as we also get to see the lives of various community members leading up to the murder.
If you're in the mood for a good murder mystery that sinks you into a small town, pick this one up. I'm super glad it's apparently going to be the start of a series.
(TW mentions past overdose/mentions violence towards sex workers/sexual harassment/misgendering/teen sexual assault by adult/past father cancer death, not detailed/mentions miscarriages, no details/attempted rape/lesbophobia/secretly drugging child to sleep at night)
Looking for more new releases? Check out our New Books newsletter!
Riot Recommendations
And now for some teen sleuths!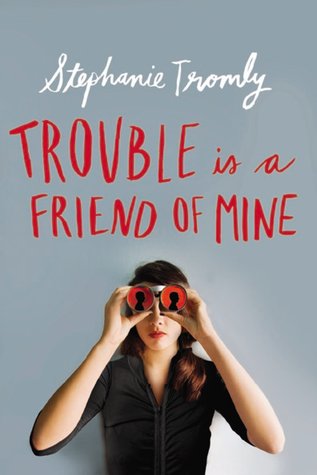 If you're looking for a trilogy and liked how annoying Logan Echolls was as a teen on Veronica Mars, here's a fun series for you. Zoe is in a new town and school and just trying to survive all the changes in her life. When Digby crashes into her life she realizes she'll have to survive him too: he involves her in illegal-ish activity while trying to solve a kidnapping which he hopes will lead him to answers to what happened to his sister years ago.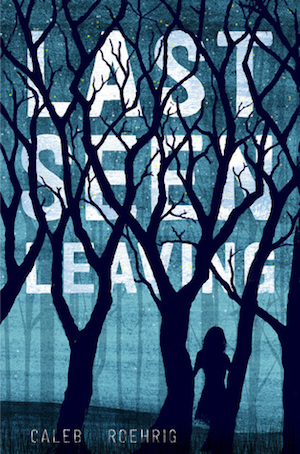 I'm a fan of Roehrig's novels, including Death Prefers Blondes and White Rabbit, and love the heart he writes into his work. January McConville is missing and with the cops getting unhelpful stories from her friends and boyfriend, Flynn Doherty, all eyes turn to Flynn as a suspect. Unable to tell the cops the truth about his last time seeing January, Flynn decides he has to find answers to what happened to January himself. But while everyone is watching him, he's also forced to come to terms with his sexuality and who he is.
News and Roundups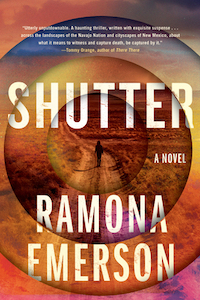 Shutter author was inspired by her own experiences as a crime scene photographer
Jenna Bush Hager says her November 2022 Read With Jenna pick is 'the perfect mystery'
How to write the perfect crime, according to Agatha Christie
Ian Rankin's Inspector Rebus Set for Major Reimagining From Viaplay and Eleventh Hour
48 New and Upcoming Mysteries & Thrillers
Censorship News (Get involved in your local library and school boards/meetings, vote against book banners trying to hold these positions, and actively fight book bans!)
Prison Memoir Banned from Florida Prisons
Are National 'Parental Rights' Agendas Destroying Public Education? Here's What Parents Need to Know
The Biased Online Book Ratings Systems Undermining Professional Review Sources