Sponsored by Sourcebooks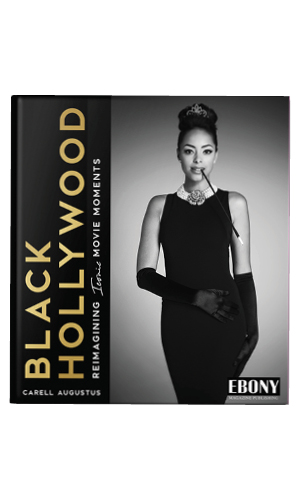 tk
All Quiet on the Western Front Tops Netflix Charts for November 6th
All Quiet on the Western Front, the new film based on the novel by Erich Maria Remarque, made it to the top of Netflix's streaming charts for November 6th. This top 100 chart is compiled by the Netflix top 10 tracking site FlixPatrol, who compiles this list exclusively for What's on Netflix. All Quiet on the Western Front beat out Jessica Chastain's and Eddie Redmayne's The Good Nurse for the top spot this week, with The School for Good and Evil dropping to the third position. Meanwhile, From Scratch, based on the memoir by Tembi Locke, remains number one for Netflix streaming series.
Black-Owned Bookstore Black Garnet Books Opens Its Doors
Saint Paul, Minnesota has a new Black and woman-owned bookstore in Black Garnet Books. Store owner Dionne Sims says she first got the idea for Black Garnet Books after the murder of George Floyd. Sims said she was looking to support a Black-owned bookstore but couldn't find one in Minnesota. And so she posted a tweet, asking why there wasn't one. "I thought the tweet would just get like 10 likes and my friends would be like that['s] a cool dream and maybe you can do that one day after you're retired. So, for everyone to be like 'no, actually we need this, it's a void we all seriously feel,' I was like 'oh, ok. I'm not the only one feeling this way,'" Sims said. After two years of raising funds to make her dream a reality, Sims finally opened the brick-and-mortar shop in Midway in October. Sims says she hopes to see the store become a community space supporting poetry readings, book signings, and community conversations. 
Sam Miller to Direct A Gentleman in Moscow
BAFTA Award-winning director Sam Miller is set to direct and executive produce the upcoming drama series A Gentleman in Moscow for Paramount+ and Showtime. The limited series adaptation of Amor Towles' best-selling novel is set to commence production early next year. Ewan McGregor will star as Count Alexander Rostov, "who, in the aftermath of the Russian Revolution, finds that his gilded past places him on the wrong side of history." The series is set to debut in 2023 on Paramount+ internationally and on Showtime in the United States.
A Call to Vote
A call from from Book Riot's editorial staff to cast your vote in the midterm elections. Public education is under attack and democracy is at stake.