Hello hello, Insiders! I'm riding high off my weekend wins — I spent time with family for my niece's birthday and was the undisputed champion of the duck races at our farm outing. It was a lovely moment of pure joy in a time when things are still very :waves hands:, so I'm sending some of that joy your way.
On to book chat!
-Jenn
---
Hello Insiders! I'm coming at you today from Los Angeles where I'll be meeting up with the rest of the Book Riot staff tomorrow for our annual retreat.
It's been a busy week, and although I feel like I'm falling behind on my reading this month, I did manage to sneak in some moments here and there, especially on the airplane. Nothing new, just continuing to work my way through Parable of the Talents.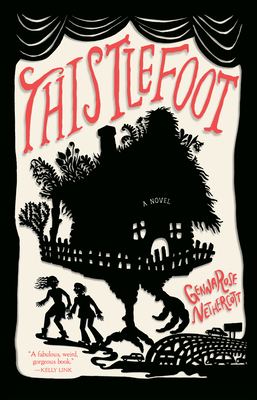 I wanted to give a shout out to a book I enjoyed reading last month. My sister actually just texted me about it this week asking if I knew anything about it because her book club just chose it for the month, and I was so excited to talk it up because I think it's one of my favorite books of the year: Thistlefoot by GeannaRose Nethercott.
Folkloric stories are some of my favorite — I love retellings, reimaginings, or when an author just creates a folkloric atmosphere. Thistlefoot draws from Baba Yaga, one of my favorite folkloric characters to connect the present to the past with Jewish and Eastern European folklore. Baba Yaga is probably one of my favorite characters because she's so multifaceted and seems to touch so many different stories. This story was brilliantly woven and offered a rare glimpse of Baba Yaga's humanity moving backward and forward in time to also follow the stories of some of her descendants. Bonus: a few of the chapters are narrated by Baba Yaga's famous house on chicken legs, and I absolutely adored this character!
What are you reading this week? Weigh in in the comments!
— Caitlin