Sponsored by NorthSouth Books, publisher of The Rainbow Fish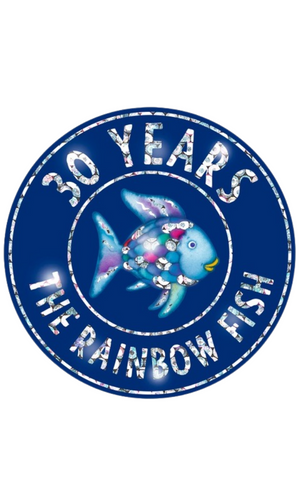 tk
Youngest Witness in Derek Chauvin Trial Writes Book
On Friday, the day George Floyd would have celebrated his 49th birthday, Judeah Reynolds, the youngest witness in Derek Chauvin's trial, released a book about what she witnessed and ways to help children process traumatic events. In her book A Walk to the Store, Judeah writes, "I keep thinking about it and feeling so sad. It is hard for me to sleep. When I sleep, I have bad dreams. When I wake up from a scary dream, my mom gives me hugs. Hugs help me feel better." The book includes questions and exercises to help children process their feelings surrounding traumatic events.
French Graphic Novel Series Monstre Set for TV Adaptation
Award-winning French graphic novelist Enki Bilal's sci-fi Monstre tetralogy is set to be adapted into a premium television series from Trioscope. Bilal, director of sci-fi films like Immortal and Tykho Moon, will serve as executive producer. Greg Jonkajtys, Trioscope's chief creative officer and co-founder, will serve as executive producer and is attached to direct. Jonkajtys said in a statement, "We're honored by the opportunity for our tech platform and creative team to help bring Monstre to life as a stylized live-action series that not only will captivate a broad TV audience, but also offer fans of the book an immersive new way to experience Enki's beloved masterpiece."
Dolly Parton Receives the Carnegie Medal of Philanthropy for Book-Giving Charity
Last Thursday, Dolly Parton accepted the Carnegie Medal of Philanthropy for her book-giving charity. Founded in 1995, Dolly Parton's Imagination Library has sent millions of free books to children around the world. In her acceptance speech at Gotham Hall in New York City Thursday night, Parton said, "I just give from my heart. I never know what I'm going to do or why I'm gonna do it. I just see a need and if I can fill it, then I will…This actually started because my father could not read and write…My dad was a very smart man. And I often wondered what he could have done had he been able to read and write. So that is the inspiration." Currently, Parton sends out about 2 million free books each month.
"Rogue" Employee Replaces Pro-Choice Book Orders with Christian Books
According to Bookshop.org, a "rogue" Ingram warehouse employee was swapping pro-choice book orders with Christian Focus on the Family books.