Happy Tuesday, shipmates! It's Alex, and I've got a couple new releases for this week and a magician theme. I think that still works for mid-October, don't you? I've got leaves crunching underfoot on my afternoon walks now, and I could not be happier. Also, it means it's chilly enough that the cat is very cuddly all the time. Hope you're having all the cuddles you want — stay safe out there, space pirates, and I'll see you on Friday!
Let's make the world a better place, together. Here's somewhere to start: NDN Collective and Jane's Due Process.
Bookish Goods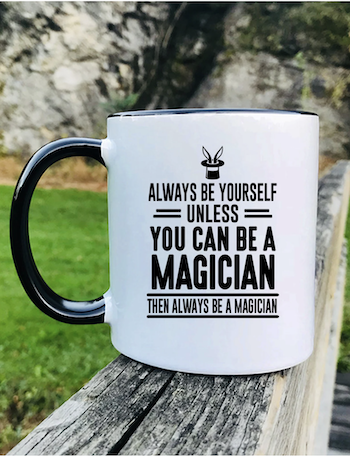 It's not a new slogan by any means, but I cannot argue with "Always be yourself unless you can be a magician — then always be a magician." It feels fitting for a mug, since we all know caffeine is magic. $20
New Releases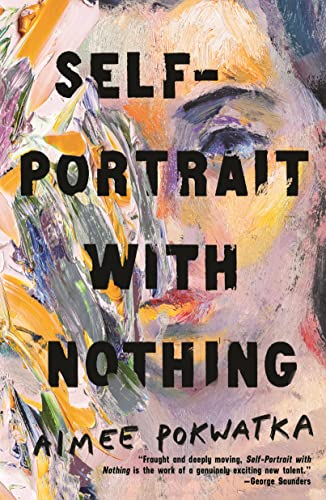 Pepper Rafferty seems to have a good life now (two loving mothers, a stable and supportive husband), but she had a rough start — she was abandoned as an infant on the front porch of a veterinarian. And while she's kept the knowledge secret, she's known who her biological mother is since she was 15: none other than reclusive painter Ula Frost, who claims her portraits summon the doppelgängers of their subjects. But knowing this, Pepper cannot help but wonder if there is another universe, where her mother might have kept her…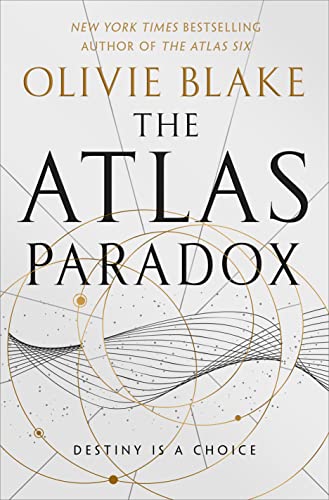 Sequel to The Atlas Six. Once, six magicians were presented with an almost unimaginable opportunity and access to power. Five of them are now members of the Society of Alexandrians, but all six of them must still pick a side when it comes to the world-changing plans of the terrifyingly powerful head of the Alexandrians.
For a more comprehensive list of new releases, check out our New Books newsletter.
Riot Recommendations
The Atlas Paradox has me thinking about books about magicians!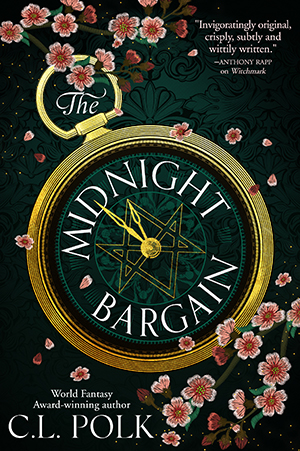 Women aren't allowed to practice magic in a world where power comes from bargaining with spirits — spirits that could easily take over an unborn child. Beatrice wants nothing more than to be a Magus, but her family needs her to make a good marriage, and her days before her magic and will are locked away with a marital collar are numbered. But when she finds a grimoire that tells her how to make a bargain with a spirit, she decides it's worth the risk…until a rival sorceress swindles the book from her.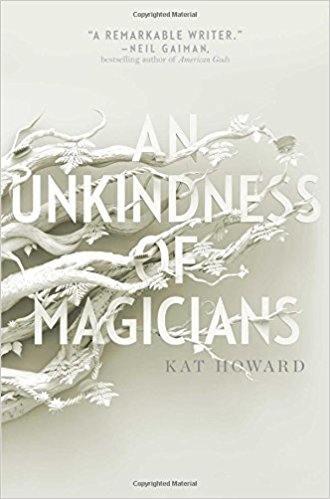 Magic controls everything in New York City, but its power is waning. Sydney, a new magician with a rare depth of power, is the only one who knows what is happening, and she may be the only one who can stop it. But Sydney wants to destroy the system, because she comes from the House of Shadows…which controls magic with the sacrifices of other magicians.
See you, space pirates. If you'd like to know more about my secret plans to dominate the seas and skies, you can catch me over at my personal site.