Hello, friends, and welcome to another book-filled Tuesday! There are a lot of books to be excited about today. Congratulations to all you John Irving fans: the big day is finally here. And by big, I mean BIG — The Last Chairlift is 912 pages! If all goes well, I should be on my way to Kelly Link's bookstore this morning because I am in desperate need of books at my house. (Lololololol.) Topping my list of books to buy today are Singer Distance by Ethan Chatagnier, Road of the Lost by Nafiza Azad, and Waxing On: The Karate Kid and Me by Ralph Macchio. (In second grade, my parents took me to see Karate Kid at the late showing on a school night and my teacher was there, too. I still have never felt like such a rebel as I did running into her that night.)
You can hear about more of today's new releases on this week's episode of All the Books! Tirzah and I talked about some of the best books we read for this week and more, including Seven Empty Houses, Maybe an Artist, and The Diaries of Alan Rickman. And now, it's time for everyone's favorite game show: AHHH MY TBR! Here are today's contestants.
It almost feels like cheating to include a book of stories by George Saunders as a recommendation — he's such a master of the craft that of course it's going to be good. It does seem wild to me that he hasn't had a collection since Tenth of December in 2013. (The title, not the date, lol.) But luckily for us, he hasn't lost his edge. These nine stories are his classic genre-bending humorous and incisive style, including a tale about Hell at an amusement park, a love triangle in a hailstorm, forced political actors, and more.
Backlist bump: Tenth of December by George Saunders
I definitely got hooked on Alisha Rai books because I worked for Book Riot — so many of our contributors are fans. She's an auto-read for me now. Her books are so wild and sexy. Mira Chaudhary is a thirtysomething Indian American woman who is finally ready to settle down. She was pretty wild in her younger years, but now she wants a quiet life of domesticity. So of course this all blows up in her face spectacularly. Her attempt to date English teacher Naveen ends up a high stakes adventure in Vegas with attempted kidnapping and art thieves! Can they salvage their date — if they survive the night? (CW for violence and kidnapping, death, chemical use and abuse, body shaming.)
Backlist bump: Wrong to Need You (Forbidden Hearts, #2) by Alisha Rai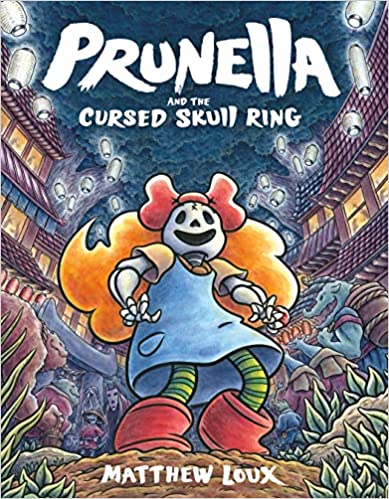 I have been really into reading graphic novels between prose books this year. And I had to read this one, because it's described as 'gently macabre' and I just love that. And it's a really cute, sweet book. It's a little like the Star vs the Forces of Evil monster storyline, if you've seen that show. Prunella is a young girl who lives in a village where people are terrified of monsters. Of course, the humans are the actual monsters — Prunella's mother is like Cruella de Vil's less nice sister (+5 Sliding Doors reference). One day, Prunella finds a ring buried in the garden and when she puts it on, it turns her into a skeleton! Of course, the people of the village refuse to believe she's still Prunella and chase her off. So she's left to wander outside the village walls, where she makes friends, learns monsters are not as terrible as everyone says, and discovers that she might even prefer being one!
Backlist bump: Rutabaga the Adventure Chef by Eric Colossal
Want to read books from this newsletter? You can, for free! Get three free audiobooks with a trial to Audiobooks.com. Claim your 3 free audiobooks now!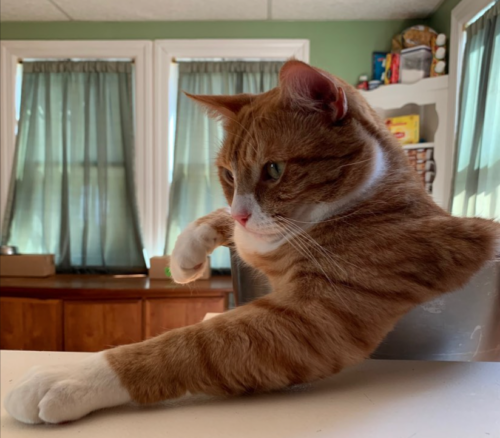 This week, I am reading The Deep Sky by Yume Kitasei and The Light Pirate by Lily Brooks-Dalton. Outside of books, I am excited for the first game of the Celtics' regular season tonight! And I am halfway through the series Bad Sisters and I love it. Sharon Horgan is a goddess. The song stuck in my head is "Gimme Some Salt" by Clap Your Hands Say Yeah. You can still find the playlist of music from the 1980s I made here! And here is your weekly cat picture: Farrokh looks like he's cruising down main street is a car with his window down.
---
Thank you, as always, for joining me each week as I rave about books! I am wishing the best for all of you in whatever situation you find yourself in now. And yay, books! – XO, Liberty