Welcome to In Reading Color, a space where we focus on literature by and about people of color.
Friends! This past weekend has reminded me why I didn't have a TV for years after I started having my own apartment. As much as I complain about the one-episode-released-per-week shows, my discipline is terrible for on demand things. Watching Disney's new Star Wars show Andor is so good, it had me rewatching the latest Star Wars movies, and I'm not even a stan! It's got me curious about the animated Clone Wars and the multiple books out… *cries in habitual marathon watcher*
Bookish Goods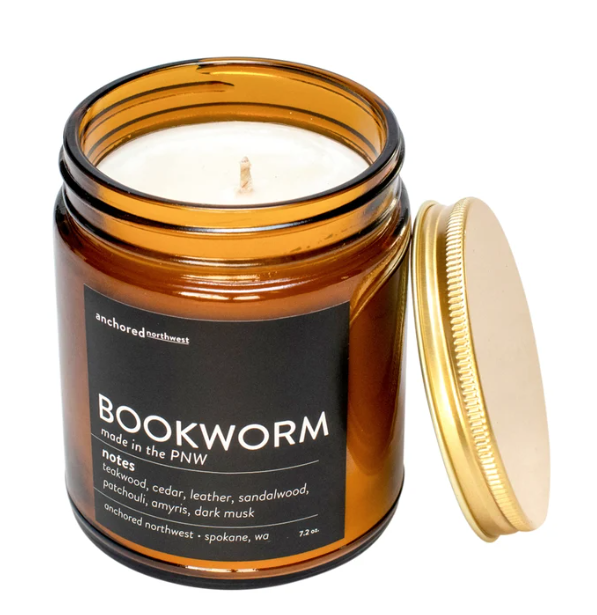 Now your space can smell like how you feel! That is, if you feel like teakwood, patchouli, and dark musk (I know I do!).
$20 but on sale for $16 at the time of writing this newsletter.
New Releases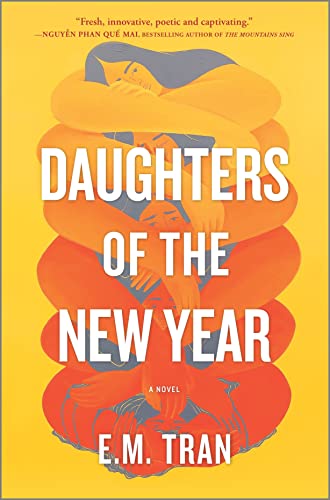 This follows five generations of Trung women, a Vietnamese family based in New Orleans and Vietnam. This stands out amongst similar family sagas, though, because it goes backwards in time instead of forwards. Starting in the present day, we see how former beauty queen Xuan Trung obsessively tries to map out her daughters' futures, only for them to forge paths that are nothing like what their immigrant parents expected for them. Throughout the novel, they learn of the secrets of their ancestors, and how everything from beauty pageants to plantations led them to the Americas.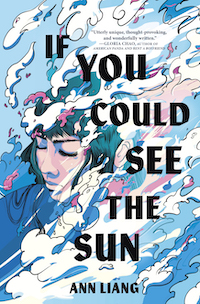 I've been excited to talk about this one for a while. In it, Alice Sun struggles with her status as a scholarship kid at an elite international boarding school in Beijing. She finds that one day her figurative feelings of being invisible turn into her actually being invisible. And, once her parents tell her they can longer afford to pay for her tuition that isn't covered by the scholarship, she decides to monetize her new powers. She uses her invisibility to find out messy life details of her fellow students, but the seemingly small tasks she takes on turn more criminal — slippery slope and all that — and she'll have to decide just how much her conscience is worth.
For a more comprehensive list of new releases, check out our New Books newsletter.
Riot Recommendations
Monday was Indigenous Peoples' Day, so let's get into a couple books by some bomb Indigenous authors. I've got a poetic memoir and a horror for you, since I like to keep you on your toes.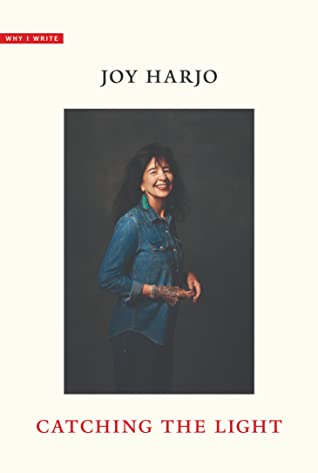 Harjo, a member of the Mvskoke Nation and from Tulsa, Oklahoma, has been a poet for 50 years. On top of that, she served as the United States' 23rd Poet Laureate from 2019-2022 (Ada Limón is currently serving as the 24th). In Catching the Light, she details her life as a poet — from her childhood in the '60s to an adulthood advocating for Indigenous culture. This is a memoir about writing poetry, and how it is meant to fill the void left in the collective narrative that omits marginalized people.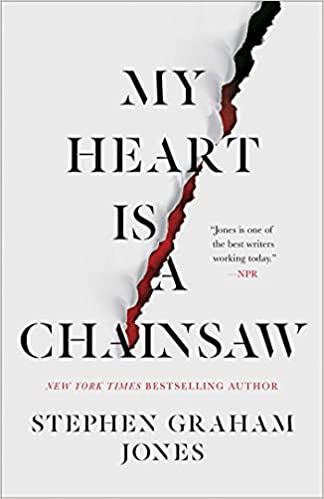 I realize I am really shifting the mood from Harjo's book, but I wanted to give y'all a lil somethin' spooky for the season. In My Heart is a Chainsaw, Jade is half-Indigenous, angry, abused, and lonely. Her little bubble of a world consists of horror movie trivia, and as people begin to die in her small town, she notices some similarities between her favorite films and the real murders…
Thanks for reading; it's been cute! If you want to reach out and connect, email me at erica@riotnewmedia.com or tweet at me @erica_eze_. You can find me on the Hey YA podcast with the fab Tirzah Price, as well as in the In The Club newsletter.
Until next week,
Erica