Hello and welcome (back)! It's me, PN, here with a fresh edition of the Kissing Books newsletter. I hope that the weekend went well for you and that you're ready to face this week like the badasses y'all are. I won't lie— last week was challenging for me so, as mentioned in the last send, I desperately needed a weekend where I could just rest, relax, and recharge. Which I did, so now I'm ready!
I finished Two Wrongs Make a Right and am completely enamored. I cannot wait for it to be out in the world for others to read and fall in love with as well. Plus, there were not one but two lures that could result in books for Bea's sisters and I am going to be here for them both!
Onward!
Bookish Goods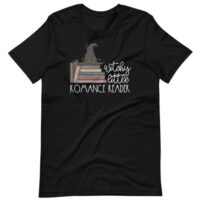 When I saw this shirt, alI I could think was "Yesssssss." This is perfect for the vibes that I'm wanting to give this fall season, and with all the witchy romances we've had so far and are yet to come, this will make for the perfect outfit to consume them all! Comes in three colors and starts at $25.
New Releases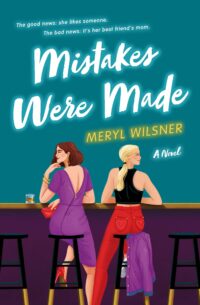 Cassie isn't planning on having a one-night stand when she escapes to a bar during her college's Family Weekend, but best laid plans and all that. However, things get further complicated when she finds out that Erin, the woman she shared a passionate night with, is her friend's mother. Even more awkward is that they are fast realizing that they also get along during the day which leads them both to wonder if this could be something more?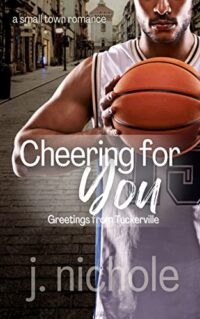 After Nate ends the basketball season with a knee injury, he finds himself begrudgingly in Aria's yoga class to help heal his body and mind. Her soft voice and hands have him rethinking his stance on this, but he will have his work cut out for him since Aria is determined to not be taken in by the NBA star no matter how alluring he may be looking from pose to pose.
For a more comprehensive list of new releases, check out our New Books newsletter.
Riot Recommendations
The theme of today's recommendations are holidays! I know we're getting into that time of the year where we're taking on back to back holidays and it can be overwhelming and stressful. So, sometimes it's nice to take a break from the real world chaos that those can entail and read some fictionalized ones.
Separate from the major ones, there are also some random holidays that may not be well known or celebrated but can still be fun to discuss. It's also good trivia knowledge so you never know when that type of information may come in handy. That is why the first rec is centered around a well-known holiday and the second is one that, in its own way, honors a lesser known one.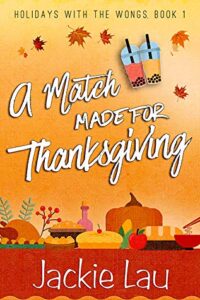 Today is Thanksgiving in Canada and what better way to celebrate that then with the first book in Lau's 'Holiday with the Wongs series? What would you do if you went home for the holiday to find that you and your siblings were caught up in a hook up scheme and that your brother's date was your most recent one-night stand that you may want more with? Nick is about to find out when he finds himself in this same spot and starts rethinking his lifestyle choices of only engaging in casual relationships.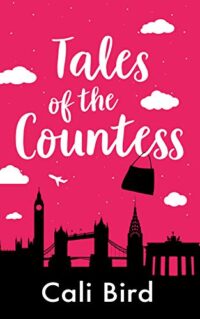 In case you didn't know, October 10th is also Handbag Day; who knew? This rom-com seems the perfect way to celebrate it, as it centers around Countess, who wakes up one day after a night of over imbibing to her purse talking to her. She takes that as a sign to straighten up and start taking life more seriously, which includes no longer pining for her crush. Which of course is the same time that their paths start crossing more often than they previously had.
Here are some historical romances that don't cut back on the spice level.
There's still time to pick up some of these romances by Latine authors before National Hispanic Heritage Month ends.
I would totally relish having a reading space like this.
Also, while this TikTok is not romance or even book adjacent, it is witchy and Halloween related and just plain old adorable so I'm including, since I am sure we could all use the serotonin.
And that's all I have for y'all today! I'll be back in your inboxes Thursday and in the meantime I can be found over on Twitter under @PScribe801. Happy reading and stay hydrated!