Sponsored by Andscape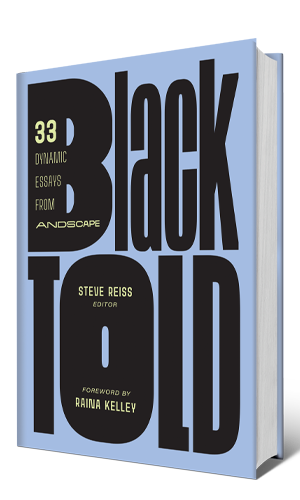 tk
Tor Nightfire Reveals Cover of Cassandra Khaw's The Salt Grows Heavy
Cassandra Khaw, author of the horror novella Nothing But Blackened Teeth, has another novella coming out in 2023, and Tor Nightfire is sharing the cover. The novella The Salt Grows Heavy features art from Morgan Sorensen and a design by Esther Sarah Kim. On Twitter, Nightfire wrote, "This dark and deliciously twisted mermaid novella slithers onto shelves 05.02.23."
John Waters Returns to Filmmaking After Nearly 20 Years to Direct Adaptation of His Novel Liarmouth
Filmmaker John Waters is returning to directing for the first time in 18 years for an adaptation of his 2022 novel Liarmouth: A Feel-Bad Romance. "Liarmouth is the craziest thing I've written in a while so maybe it's fitting that my novel was shocking enough to jumpstart the engine of my film career," Waters said in a statement. "Thrilled to be back in the movie business, hopefully to spread demented joy to adventuresome moviegoers around the world." Liarmouth is Waters's debut novel.
Crime Writer Peter Robinson Dies at Age 72
Crime writer Peter Robinson has died at age 72, his publisher Hodder & Stoughton has announced. Robinson wrote poetry and short stories, but the author was best known for his crime novels starring Inspector Banks, the first of which was published 35 years ago. His editor at Hodder, Carolyn Mays, said, "Peter was a combination of all the best bits of his detective Alan Banks – thoughtful and passionate about justice, he had fine taste and a totally down to earth view of the world."
Get Paid $2K to Rewrite the Ending of Game of Thrones
Fans of fantasy adaptations, listen up! USDish is offering the chance to win $2k for watching a few popular fantasy shows. Here's how.