Hello and welcome (back) to the Kissing Books newsletter. I'm PN, here with another update in the world of Romance. First and foremost, happy belated birthday to Vivian Stephens! Her birthday was September 23rd and I am so happy she's part of Romancelandia's history. Check out this thread repost from last year highlighting just a few of her accomplishments to get an idea of why she's so important to it.
We are super close to October now, and I'm over the moon for it. While I know that there have been fall vibes since the start of September, this is personally when I start putting myself into an 'Autumn' mindset. Now, it's hard to do that fully since it's the South and, as of this edition, the weather is forecasted to have a high of 91 on the 1st. But, I'm still excited.
In currently reading news, I started Two Wrongs Make a Right and am finding it delightful so far. I've never read Much Ado About Nothing or seen the Kenneth Branagh/Emma Thompson version but I know enough of the basic premise. With that said, let's get to some bookish goods and new releases first!
Bookish Goods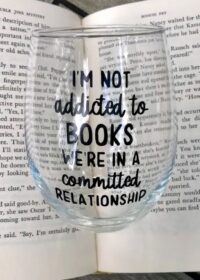 When I saw this wine glass, I knew that, at some point, it would need to be mine. I've lost count of how many times my spouse has sighed, albeit endearingly, whenever I walk in with a couple of new books in hand, giving a glance to my ever growing TBR pile. I keep telling him it could be worse and that is something I will stand by until the end of time. $12
New Releases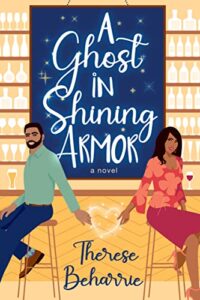 Gemma can see ghosts and uses her gift to help them settle any business that they left unfinished. Levi is a ghost that, in a change of pace, is determined to help with her unfinished business, which includes reuniting with her long-lost sister. When this reunion happens, Gemma is trying to get to know her sister but keeps thinking about Levi who, for all that he tries to, can't forget her either. Will there somehow be a way for these two to have their HEA or will there be no second chances here?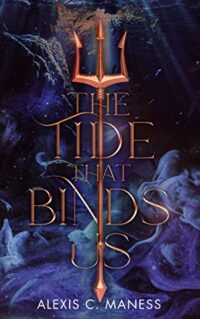 When a young mermaid princess is found dead on her shores, Queen Celestia knows that she has to prove to her kingdom that she is a worthy ruler that will do whatever it takes to protect them. However, this is complicated with the appearance of Aura, an alluring mermaid that Celestia is drawn to but is also dividing her focus for ensuring her people's safety, leading her to wonder if there is a way to have it all or if she'll end up failing as a queen.
For a more comprehensive list of new releases, check out our New Books newsletter.
Riot Recommendations
I have noticed an uptick in romances that are inspired or based of Shakespeare. Now, I know that Romeo and Juliet is always a popular one with the forbidden love aspect, although I would agree with my whole chest that the play is a tragedy and not a romance. So, of course in that regard the adaptations in Romancelandia do deviate from the source material.
But there are more options to adapt than that one play and that is something that a lot of romance writers have proved in the last few years. And I'm here for it because, for the most part, I do enjoy Shakespeare. Now, do I think that his works are super brilliant? Absolutely not. If you ask me, his plays, even the non-romance ones, are the Elizabethan equivalent of beach reads. I could write an entire article on that so rather than ramble on, let's check out the recommendations for today!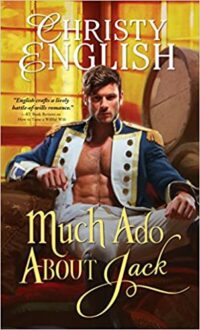 As evident from the title, this one is also loosely based off Much Ado About Nothing and involves the widowed Angelique who, after being heartbroken one time too many, vows to never fall in love or remarry. Her latest paramour, Captain James, is equally as determined to try to convince her to give him a chance, knowing that the outcome will be different than her previous experiences.
This cover very much gives off 10 Things I Hate About You vibes, which fits since it is an updated version of The Taming of the Shrew. Only in this version, the two main characters are the ones who come up with the fake dating scheme to get things they both desperately want. You know, besides each other. I read this earlier this year and thoroughly enjoyed it and do not see it discussed nearly as much as it should be.
Build a taco, pupusa, and an agua fresca to give insight on your soulmate.
Check out some of the favorite romance novels right now.
This is an exciting line up for an upcoming spooky season romance panel!
Changes are coming to Amazon's return policy for ebooks and I'm so happy to hear it.
That's all for this week friends! I'll be back on Monday with a new edition of the newsletter. In the meantime, you can give me a follow over on Twitter under @PScribe801. Until then, happy reading and stay hydrated!