Welcome to Read this Book, a newsletter where I recommend one book that needs to jump onto your TBR pile! These books come from all sorts of different genres and age ranges. Today, I HAVE to tell you about one of my favorite books of the year.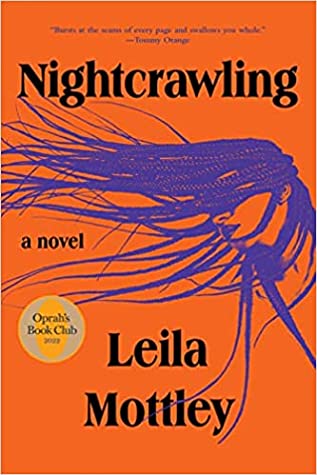 Set in Oakland, California, Nightcrawling is a stunning novel that proves Leila Mottley has incredible talent — how is this her debut?! And I'm not the only one who loves this book. The novel was chosen for Oprah's Book Club and was longlisted for the Booker Prize.
Kiara's father is dead and her mother is gone. All that she has left is her older brother Marcus. As they struggle to make rent, Kiara drops out of high school to get a job. But Marcus refuses to leave his music career to make more money, insisting that he is going to make it big. After trying everything she can think of to get the money to pay for rent, Kiara turns to sex work. But out on the street, she has few friends to help keep her safe, and she learns how to protect herself through trial and error.
Mottley writes Kiara's character so well. Kiara possesses such a deep love for Marcus and the 9-year-old boy next door, who is like family to her. This love is the driving force behind her decisions. Kiara has few adults in her life to help her on her way, so she tries to make a life for herself the best way she can.
In the author's note at the end of the novel, Mottley explains that she was originally inspired to write the novel when she saw a story where a young Black woman was being blackmailed by police and forced to provide sexual favors for them in exchange for not being arrested. While Mottley's Nightcrawling is an entirely fictional account, Kiara's story still possesses that kernel of truth.
If you love audiobooks, Nightcrawling is excellent on audio. The incredibly talented Joniece Abbott-Pratt performs the novel so well, capturing a lot of the characters' voices so perfectly.
Want to read books from this newsletter? You can, for free! Get three free audiobooks with a trial to Audiobooks.com. Claim your 3 free audiobooks now!
---
That's it for this week! You can find me over on my substack Winchester Ave or over on Instagram @kdwinchester. As always, feel free to drop me a line at kendra.d.winchester@gmail.com. For even MORE bookish content, you can find my articles over on Book Riot.
Happy reading, Friends!
~ Kendra