Happy Tuesday shipmates! It's Alex, with some new releases and a couple of anthologies for you to check out in the recommendations. Sorry to miss out on Friday last week, but you were in good hands with Danika, and I'm back now! Hope everyone had a lovely weekend. Stay safe out there, space pirates, and I'll see you on Friday!
Let's make the world a better place, together. Here's somewhere to start: NDN Collective and Jane's Due Process.
Bookish Goods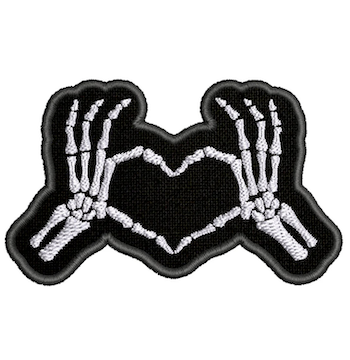 Inspired by the cover of Eternally Yours below and the fact that we're getting closer and closer to October, how about this cute embroidered patch of skeletal hands making a heart? $5
New Releases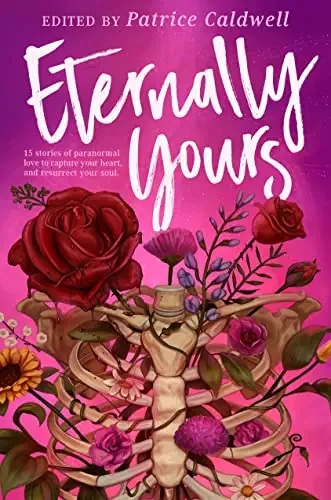 This short story anthology is filled with tales of supernatural creatures in love — because the love is the most powerful magic, greater than death and curses. A girl in a graveyard, a shipwrecked sailor, creatures from folk tales, and monsters from marriage – all of them find love in these pages.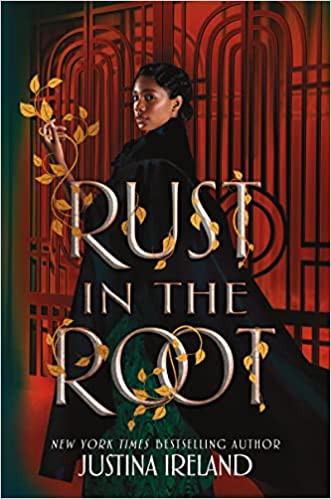 Laura Ann Langston lives in a very different 1930 from the one where we know, where America is recovering from a blight on the mystical arts known as the Great Rust and throwing itself wholly into industry and technology. But Laura knows her future is still as a mage, and finds a job with the Conservation Corps of the Bureau of the Arcane, working on its mission to repair magic so the new technology can thrive. When she's sent on a mission into the heart of the country's oldest Blight, she must rediscover work long lost in the days when Black mages like her were killed for their power.
For a more comprehensive list of new releases, check out our New Books newsletter.
Riot Recommendations
If the name Patrice Caldwell above rang a bell but you couldn't quite put your finger on from where, she also edited the tremendous anthology A Phoenix First Must Burn. Here's a couple more anthologies with stories by a diverse array of authors that might interest you!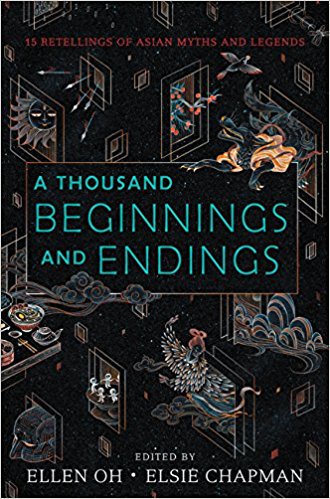 This is an anthology of 16 folk tales and myths from East and South Asia, written by award-winning, bestselling speculative fiction authors. Stories about a young woman following in her mother's footsteps to lead the dead to their rest, sisters turning to birds to escape captivity, a mountain losing her heart, and more!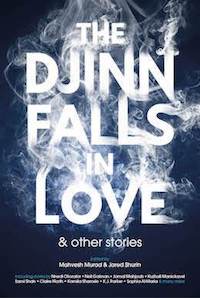 The djinn are everywhere in our world, walking among us humans, acting for good and evil and everything in between. This anthology is all stories of djinn, told from a multitude of cultural perspectives, by authors from across the globe. (There's even a story in here that was translated to English!)
See you, space pirates. If you'd like to know more about my secret plans to dominate the seas and skies, you can catch me over at my personal site.