Hello, my friends! I hope you had a pleasant weekend. (I know, you're thinking, "But what about my Monday???" It's just habit for me to ask about the weekend because I write this on Sunday!) I enjoyed the lovely Maine weather and got lots of work done in preparation for NEIBA this week. It's a New England conference for book people. It's like summer camp for me! I get to see lots of people I love that I only see at NEIBA. And I get to come home with lots of info about upcoming books, so it's a win for you, too! Speaking of new books, it's another amazing day for them. Topping my list of books to buy today are O Caledonia by Elspeth Barker, Black Skinhead by Brandi Collins-Dexter, and Lucy by the Sea by Elizabeth Strout.
You can hear about more of today's new releases on this week's episode of All the Books! Tirzah and I discussed the best books we read for this week and more, including The Getaway, The Killing Code, and Rust in the Root. And now, it's time for everyone's favorite game show: AHHH MY TBR! Here are today's contestants.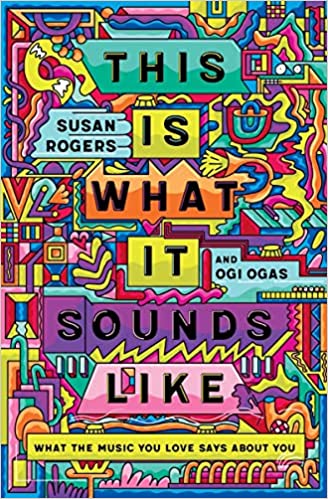 If I had to tell you what the music I love says about me, it would say I am a very eclectic person. Which tracks, LOL. This is a fascinating book that will tell you what your music says about you! What kind of music, tempos, and instruments you like says a lot about your brain. And the author is the perfect person to explain it to you. Susan Rogers is an award-winning professor of cognitive neuroscience. But before that, she was a successful musical engineer who worked with such artists as Prince and Barenaked Ladies! I never get tired of brain books, because we still know so little about how they work, and every little thing we learn fascinates me to no end.
Backlist bump: The Rest Is Noise: Listening to the Twentieth Century by Alex Ross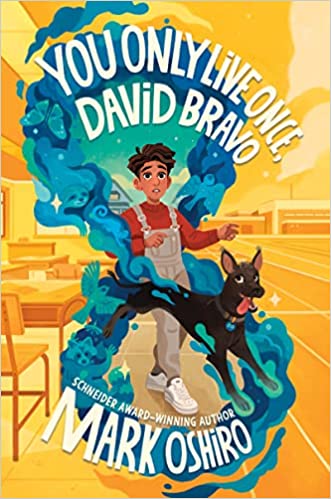 I cannot believe it has already been a year since I was recommending you pick up Mark Oshiro's middle grade debut The Insiders. It was such a good book! Now he's back with speculative adventure. This time, we follow — wait for it — David Bravo, who is struggling in school. After a particularly bad day, he wishes he could do it over. And POOF! A magical dog appears to help him make his wish come true. But how many tries does it take to get something just right? David will learn that maybe just letting things happen is the best decision. But also, did I mention the magical dog??!
Backlist bump: The Insiders by Mark Oshiro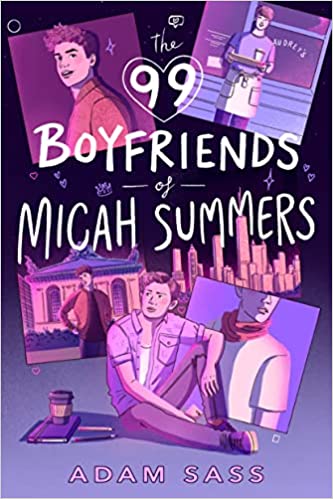 And last, but not least, I am recommending this charming YA romcom. I enjoyed Sass's debut a couple of years ago, which was an queer YA thriller. And I thought this was a delight. It's a Cinderella-type story about a young boy named — wait for it again! — Micah Summers. He's been lucky at a lot of things, but not love. He keeps an Instagram account of sketches of imaginary boys he's like to date, but so far, Micah has been too shy to ask anyone out. That all changes when he meets a cute boy on a train, who leaves behind his jacket. Convinced that finding the jacket's owner will bring him true love, Micah and his friends set off on an adventure across Chicago. But what if finding true love isn't like a fairy tale?
Backlist bump: What If It's Us by Becky Albertalli and Adam Silvera
Want to read books from this newsletter? You can, for free! Get three free audiobooks with a trial to Audiobooks.com. Claim your 3 free audiobooks now!
This week, I am reading The Shamshine Blind by Paz Pardo and The Devil Makes Three by Tori Bovalino. Outside of books, I am excited that Jeopardy is starting up again! And the song stuck in my head is "Righteously" by Lucinda Williams. I'm also into listening to music from the 1980s while I play WoW and I started a playlist — you can listen here! And here is your weekly cat picture: If you don't shut your dresser drawers in this house, you're going to end up with clothes covered in cat hair. Er, once you first remove said cat.
---
Thank you, as always, for joining me each week as I rave about books! I am wishing the best for all of you in whatever situation you find yourself in now. And yay, books! – XO, Liberty