"Alexa, play September by Earth, Wind, & Fire".
Yes, I know that the date called out in there is the 21st of this month. And, no I do not care, since I'm still jamming out in my head.
Seriously though, Happy First of September y'all! As mentioned last time, I'm looking forward to the cooler weather and, while it's not my favorite flavor, I'm happy that my Pumpkin Spice Loving peeps will soon have their fix. This also means that I'm patiently awaiting the Peppermint season.
Now that I'm sure we're all wanting coffee, let's get to the rest of the newsletter!
Bookish Goods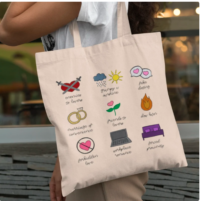 I enjoy a good tote bag. And this one is adorable. I love how they matched the pictures with the various tropes perfectly. Plus, when you use this to shop you're helping cut down on plastic bag usage. Now, that said, do I need anymore tote bags? Probably not. However, that doesn't mean I don't want them, especially when they're this cute. If you're in that same boat, it starts at $19 in price.
New Releases
When studying for a Master Sommelier exam becomes a bit overwhelming, Kane turns to Seven for some tutoring assistance. Seven, unhappy with the way another student bullied Kane, is all to happy to help. As they study together Kane begins to fall for him but is uncertain if he will ever realize or reciprocate her feelings.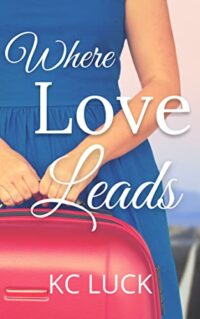 After New York Socialite Melanie finds herself lost and abandoned in LA with absolutely nothing on her, she is rescued by Milo, a woman who is also down on her luck and trying to piece her life back together. The two women embark on a road trip to get Melanie back home and Milo compensated financially for her help. Along the way, the two women find themselves being drawn to each other and feelings being to develop.
Riot Recommendations
You may have noticed an increase of book arrows floating around the various social media platforms. If you're unaware of what those are, they are graphics used to describe books quickly. Check out this one for J.J. Mavoy's upcoming release, Aphrodite and the Duke, and this one that Mimi Mathews used back in April for her release of The Belle of Belgrave Square to see how they look.
Now, the main reason that they're so popular at the moment is due to a dismissive and condescending tweet a user put out regarding Ali Hazelwood's latest release, Love on the Brain. I believe the phrase used was 'cringe' and the post implicated that Ali, and any other who uses this, should be ashamed for it. I'm not linking to the original tweet because I earnestly try not to boost negative posts like that. At the end of the day, it's just an attention grabber and I refuse to give them that.
Look, I'm all for people having a difference opinions and not enjoying something. But the issue there is that the OP gave off very ableist vibes. Book arrows may not be your cup of tea; but for others, it's super helpful. Also as the old adage goes, let people like things.
Now, while I can't do the graphics like that for formatting issues, the recommendations today will be presented in that bullet format style just to give a quick overview of what these books are about.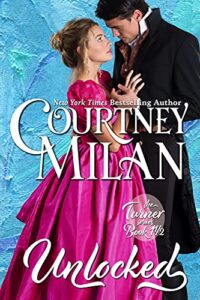 Unlocked by Courtney Milan
— Second chance romance vibes
— Wallflower stands up for herself
— Childhood enemies to lovers
–There will be groveling
— Never too late for love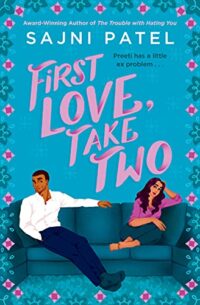 — Second chance romance
— Also they're roommates
— All the pining
— Disapproving family members
— He can cook (food is love y'all)
Check out these marriages of conveniences romance novels.
While this list of recommendations isn't 100% romance novels, the percentage is high enough for me to want to call it out here.
I love the vibes in this TikTok from The Ripped Bodice because, to me, it perfectly captures the feelings of trying to explain something to someone without 'breaking' them.
If you're looking to start reading Nalini Singh, here are some great books to start with.
Click here to find out how your favorite, or least favorite, romance tropes match up with others.
I invite you to feel personally attacked along with me at the accuracy in this Tweet.
And that's all I have for y'all today. As a quick heads up, there won't be a newsletter Monday since it is a US and Canadian holiday. So, it will be a week before you hear from me again via this format. That said, you can always give me a follow over on Twitter under @PScribe801. Until we meet again, happy readying and stay hydrated!