Welcome to In Reading Color, a space where we focus on literature by and about people of color.
So I went to a Beyoncé Renaissance album listening party the day the album dropped, because obviously I did. And, it wasn't what I was expecting, but in the best way. I knew the flyer for it on Eventbrite said that it was an album listening party, yes, but that it was also a space for women of color to network, make connections, feel supported, and all that good jazz. And it really was that. As soon as I stepped in, it felt like being at an older sister's or auntie's house.
The music was loud, but not so loud that you couldn't hold a conversation, and everyone was warm and happy. Once I started speaking to the friend I came with, my conversations kept flowing. From her it went to one of the hosts, then to a new person who I spoke with at length about entrepreneurship and an app she was developing. It seemed like so many women there had apps, nonprofits, or some other business of theirs in the works.
Surprisingly, I didn't pay as much attention to the album when I was at the event — I definitely blasted it on the drive back home, though, trust — but the glimpses of it I heard, had Beyoncé singing of owning your singularity, being a bad bitch, and basically every other aspect of exhibiting TGE (That Girl Energy TM). All of it was over the backdrop of a very '90s House — dare I say Mansion? — accompaniment. Make sure to blast Renaissance as you read these books.
Bookish Goods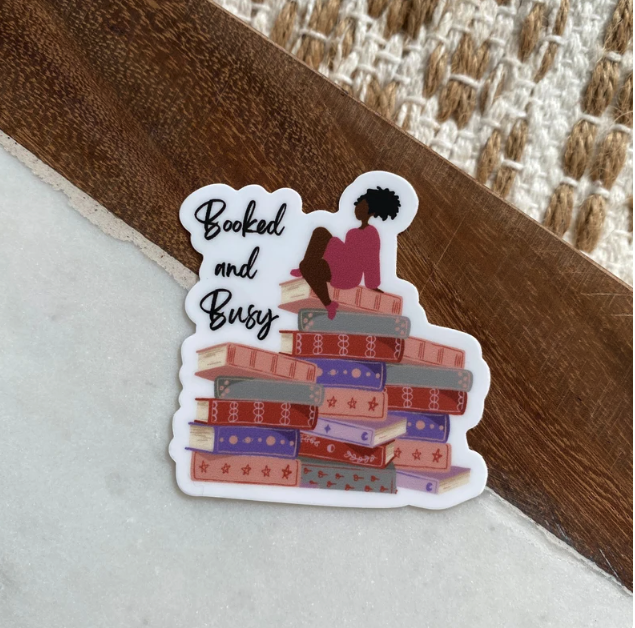 This vinyl sticker fully exhibits TGE, is waterproof, and perfect for sticking on laptops and water bottles. It also comes in a bookmark version, and even within a set of other TGE giving stickers. $4
New Releases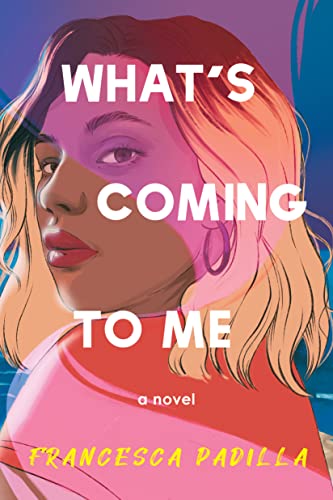 Minerva Gutiérrez is 17 and dealing with a lot. Apart from having to contend with a sexist boss, her mother has been hospitalized yet again, and she's been kicked out of school…but back to her boss real quick: an armed robbery at her job reveals money hidden somewhere on site and her and her neighbor are desperate to find it. If she can get things to go her way this time, she may finally be able to find a way out of her situation while also getting revenge on her boss. Sis is into some shady stuff, but desperate times and all that!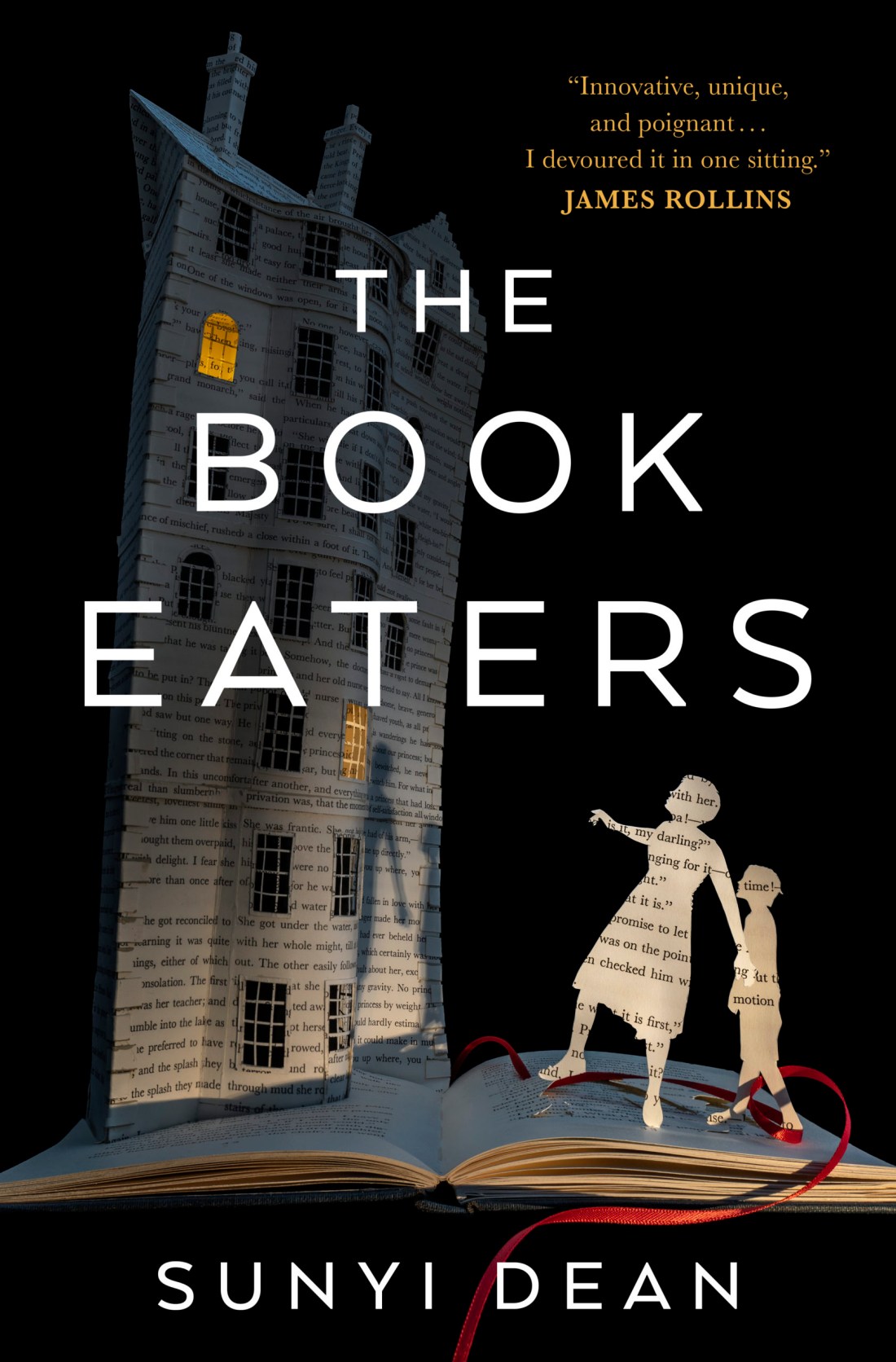 You think you love books? Well, there's a line of people living in the Yorkshire Moors for whom books are literal food. Certain genres even carry particular flavors (spy novels are peppery, apparently). Devon is a descendant of book eaters, and, like other book eater women, was reared on a diet of cautionary fairy tales while her brothers feasted on adventures. Things change, though, and Devon's son was born with a more sinister appetite. One for human minds.
Side note: Sunyi Dean is an autistic science fiction and fantasy writer and this is her debut. You love to see it!
For a more comprehensive list of new releases, check out our New Books newsletter.
Riot Recommendations
Apart from the new releases, today's books fully exhibit TGE just like the new album (the first song is titled "I'm That Girl"). This means that characters are true to themselves despite any opposition, social norms, or anything else that would stifle or oppress them.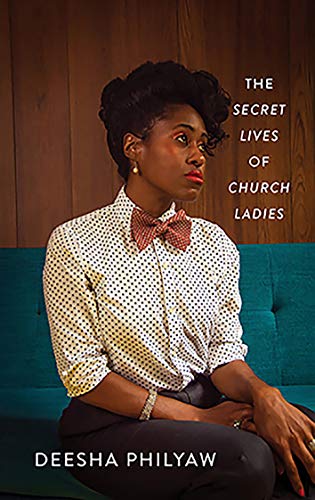 Philyaw's church ladies are anything but simple. Her collection of stories shows the multifaceted and complex lives of Black women as they carve out their own lives despite expectations of the Black church, which has been a huge presence in the lives of many Black Americans for hundreds of years. Queer women meet with their lovers, young girls start to piece together their individual identities, and therapy — still not wholly accepted in many communities — is sought to break unhealthy ties. Philyaw's characters jump off the page as she explores their most intimate moments.
Fittingly, Beyoncé has a song titled church Girl, which has the lines "church girl, don't hurt nobody" followed by "You can be my daddy if you want to." I mean, not that I know what those words in that order mean, or anything *cough*, but they really fit this book so well.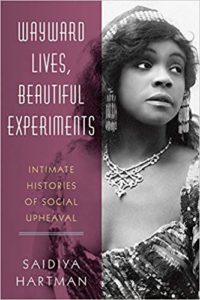 Black people — Black women, in this book's case — have never been granted the opportunity to meet societal expectations in the Western world. Many would argue that what Black people were not allowed to do — and what white people could do in contrast — defined what it meant to be white, but that's another point for another book. Considering all this, though, it makes sense that, following the Victorian era's strict social mores, many Black women bucked so-called respectability politics and lived as they wanted. Hartman outlines how they redefined what marriage, motherhood, and sexuality meant. By determining which kind of relationships — and even working conditions — they wanted for themselves, they shaped a cultural movement.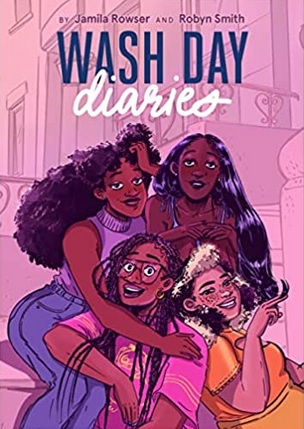 Wash Day Diaries by Jamila Rowser and Robyn Smith
Might I suggest you don't mess with my sis
Cause she comfortable
Comfortable in my skin
Cozy with who I am
I feel like this is the song Cozy from the Renaissance album in book form. We follow Kim, Tanisha, Davene, and Cookie as they navigate their own friendship, as well as their everyday lives, in the Bronx. As the title suggests, the importance of wash day — when many Black women set aside time for self-care through hair maintenance — centers the friends' story. Differing color palettes help set the mood — which is often cozy! — in this graphic novel as the women revel in their sisterhood.
I've been loving slice-of-life graphic novels/manga lately, and it's dope to see Black women's everyday lives brought to life on the page. I could see myself spilling tea with them in the hair salon as we sang along to someone's playlist.
Thanks for reading; it's been cute! If you want to reach out and connect, email me at erica@riotnewmedia.com or tweet at me @erica_eze_. You can find me on the Hey YA podcast with the fab Tirzah Price, as well as in the In The Club newsletter.
-Erica