Sponsored by Tor Books.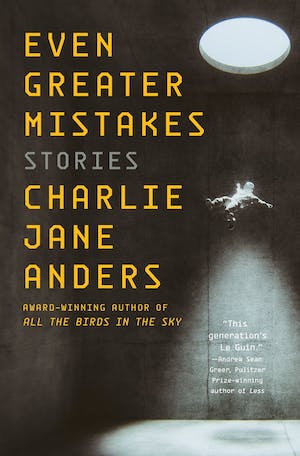 In her short story collection, bestselling author Charlie Jane Anders (All the Birds in the Sky) upends genre cliches and revitalizes classic tropes with heartfelt and often pants-wettingly funny social commentary. The stories in this collection, by their very outrageousness, achieve a heightened realism unlike any other. Anders once again proves she is one of the strongest voices in modern science fiction, the writer called by Andrew Sean Greer "this generation's Le Guin."
Happy Tuesday, shipmates! It's Alex, with a selection of new releases for you today, and some news items to peruse. We're midway through November now–how did that happen?–and I decided to treat myself to a mango cloud cake, something I've been staring longingly at through the window of the local bakery for well over a year. Let me tell you… worth it. Sometimes dreams come true and a cake tastes as good as it looks. May your cakes be delicious and exactly what you hoped for. Stay safe out there, space pirates, and I'll see you on Friday!
Let's make the world a better place, together. Here's somewhere to start: NDN Collective and Jane's Due Process
---
New Releases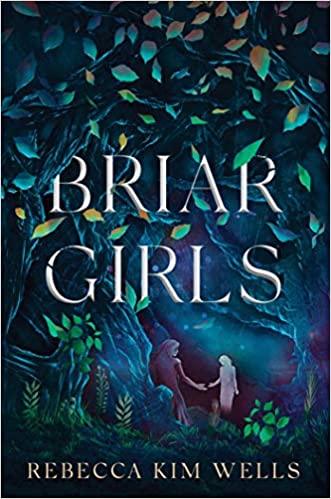 Lena was cursed by a witch before she was ever born; simply touching her skin can kill another person. After one terrible mistake, she and her father are forced to flee from the safety of their village into the foreboding forest known as the Silence. In the Silence, Lena meets Miranda, a girl from a city named Gather she says is in the forest. Miranda is on a quest to wake a sleeping princess who is the key to freeing Gather from an evil ruler… and if Lena helps her on this quest, Miranda will help Lena break her curse. But the deeper Lena goes into the forest and along the path of her quest, the more she begins to realize that her curse and its origins may not quite be what she was told.
Elder Race by Adrian Tchaikovsky
The fourth daughter of a queen tries to save her people from a demon by asking for help from the Elder sorcerer who has always watched over her people from a massive tower. But the tower isn't quite a tower, and the sorcerer isn't actually a sorcerer–he's an anthropologist, and a junior one at that–and he's forbidden from interfering with the people he's supposed to be observing. He's also fairly certain that this demon is no demon at all.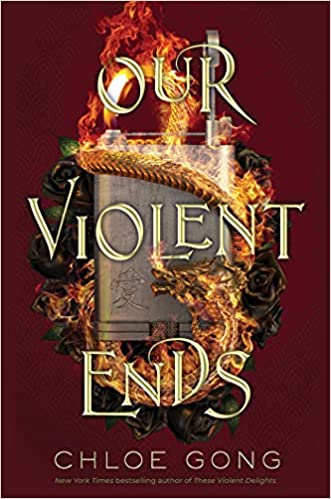 Juliette sacrificed her relationship with Roma to save him from the blood feud of the Scarlets, but her position is more precarious than ever. If she makes the smallest mistake, her cousin will usurp control of the Scarlet Gang. Roma himself has rejected her, believing she murdered his best friend–and she's allowing him to keep believing that, no matter how much it hurts. But when a monstrous new danger comes into the city, Juliette needs Roma's help if they're going to save Shanghai.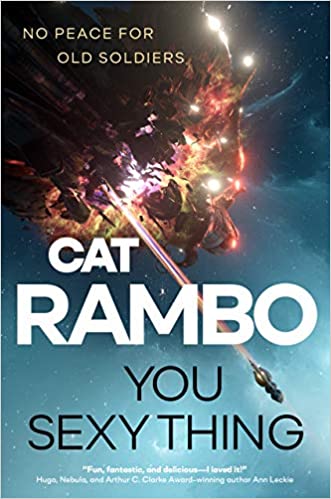 Former Admiral in the Grand Military of the Hive Mind Niko Larson has very specifically gone to live in TwiceFar station at the ass-end of the known universe because she wants to be free of continual wars of conquest. She and the remnants of her former unit have opened a restaurant on the station, and they'd all like to be forgotten and left to obscurity, thank you very much. But their past catches up with them eventually, and if Niko and her crew want to survive and keep their restaurant alive, they need to kidnap a sentient ship and face down a sadistic pirate king.
Don't forget you can get three free audiobooks at Audiobooks.com with a free trial!
News and Views
Why the YA dystopia crazy finally burned out
Influence vs. fame in science fiction and fantasy
Reviews of the short stories of Jesse Miller, a Black SFF author active in the 1970s
Charlie Jane Anders on 5 real-life horrors that she wrote short stories (see her above collection) to cope with
What makes a long book feel too long? (A very relevant question in SFF…)
What if… we unpacked Chloe Zhao's Eternals? also Eternals is a superhero primer on gnosticism
The cast of The Wheel of Time discuss the new dimension of stories to unfold from the series
On Book Riot
Why should children read dark books?
Should horror protagonists be genre savvy?
A brief history of vampires & werewolves in Ireland & the United Kingdom (and some of Europe)
Check out our new podcast Adaptation Nation, which is all about TV and film adaptations of books!
This month you can win a selection of spicy sequels and a $200 Barnes and Noble gift card, a $100 Amazon gift card and a Radish swag bag, and a $250 Barnes and Noble gift card.
---
See you, space pirates. If you'd like to know more about my secret plans to dominate the seas and skies, you can catch me over at my personal site.