Sponsored by Penguin Teen
A hilarious and biting YA contemporary novel following Margot Mertz, a girl who runs an internet cleanup business and embarks on a quest to take down a revenge-porn site targeting the girls in her school. When a fellow student hires her to take down some leaked nudes, Margot discovers a secret revenge porn site featuring Roosevelt High girls. And hell hath no fury like Margot when she sees girls' butts shared without their consent. But the more she digs, the deeper and darker the case becomes until Margot realizes that some jobs are so dirty, no one can come away clean. Even her.
Dear Book Friends,
It's Monday again. I hope you had a wonderful weekend. I had an early Thanksgiving celebration with my friends since I will be out of town for the actual holiday. Which means now I can officially start celebrating Christmas, and no one can stop me. Anyway, now that the weekend is done, I'm sitting here drinking my iced coffee and trying to think about how to plan out my week. Planning is a true passion of mine. More on that later. But for now, shall we talk books?
❤️ Emily
Book Deals and Reveals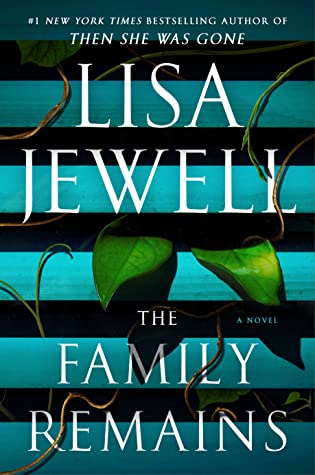 Here's the cover reveal for Lisa Jewell's upcoming novel The Family Remains, the sequel to The Family Upstairs. It will be out in August 2022.
Tor Nightfire's got some good news for anyone who loved this year's Nothing But Blackened Teeth by Cassandra Khaw. Khaw's next novel The Salt Grows Heavy, "a sharp and hungry mermaid tale full of creeping dread and delicious gore," is coming out in May 2023!
Ashley Liao & Ross Butler have signed on to star in the upcoming adaptation of Loveboat, Taipei, based on the novel by Abigail Hing Wen.
LGBTQ Reads has got an exclusive cover reveal of Maya Dean's Wrath Goddess Sing, releasing June 7, 2022 from William Morrow.
Here's a sneak peek at Alexis Schaitkin's upcoming novel Elsewhere, which is being described as a mix of Shirley Jackson's The Lottery and Margaret Atwood. This one will publish June 28, 2022.
Barnes & Noble has just announced the upcoming publication of Family of Liars, E. Lockhart's prequel to her New York Times bestselling novel We Were Liars. Family of Liars will be out on May 3, 2022.
Here's the cover reveal of Ellen Hagan's upcoming YA novel Don't Call Me A Hurricane, out from Bloomsbury on May 17, 2022.
One more cover reveal this Monday: here's the really adorable cover of Marcelle Karp's YA novel Getting Over Max Cooper. This one's out on April 19, 2022.
The Guadalajara International Book Fair, the biggest Spanish-language book fair, is returning this year with a hybrid in-person and online event, running from November 27 through December 5.
Jon M. Chu has signed on to directed a film adaptation of Dr. Seuss' beloved book Oh, The Places You'll Go!
Jesse Sutanto has won the Comedy Women in Print Award for her novel Dial A for Aunties.
The American Library Association has announced the six books shortlisted for the Andrew Carnegie Medals for Excellence in Fiction and Nonfiction.
Book Riot Recommends
I'm a Contributing Editor at Book Riot, I write the Today in Books newsletter, and I'm a Bibliologist for Book Riot's Tailored Book Recommendations subscription service. I also have a PhD in English, so I'm basically a doctor of books. Books are my life, in other words, so in this section of the newsletter, let me share with you some upcoming books I'm super excited about. And I think you will be too!
Prepare Your Shelves!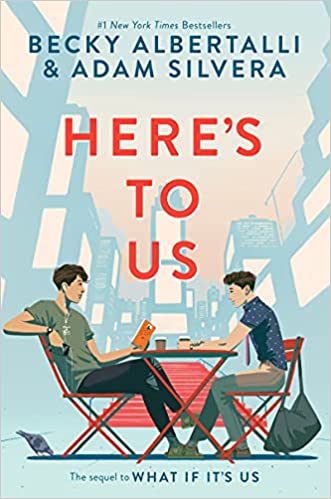 Here's to Us by Becky Albertalli & Adam Silvera (Quill Tree Books, December 28, 2021)
Back in 2018, I listened to the audiobook of What if It's Us when I was on a road trip, and I fell in love with these characters. I loved that Arthur was a fellow theater nerd and I related to his awkwardness. And Ben seemed like the kind of fantasy boyfriend that could get Arthur to break out of his shell. But at the same time, Ben also had a personality and a story of his own. And while these two seemed like the perfect match for each other, not everything worked out perfectly. And that's okay. In life, things don't always fall exactly into place, and I appreciate the realism. So I honestly wasn't looking for a sequel. I was happy with where we left things.
And yet… when the sequel came out, I had to get my hands on it. So where are Ben and Arthur now? Well, they're both in New York, but after two years apart, they're focusing on their own goals and their own, separate visions of the future. And yet, while these two are on seemingly totally different trajectories, they keep running into each other. Is New York really that small, or are they just destined to get back together? Here's to Us is a book you could probably enjoy on its own. Enough context is provided where you can fall into the story and understand the characters' history without having read the previous book. But What If It's Us was such a fun read, why wouldn't you want to just read both?
If you are a fan of audiobooks, I recommend these on audio. I love audiobooks where different narrators read for the different characters' perspectives. I feel like it gives my ears a little break and reset when I'm sitting down for a long listening session. Noah Galvin and Froy Gutierrez narrated the audiobook for What if It's Us, and they're back for Here's to Us. After a few years away from these characters and their story, it was nice to return to these familiar voices.
What I'm Reading This Week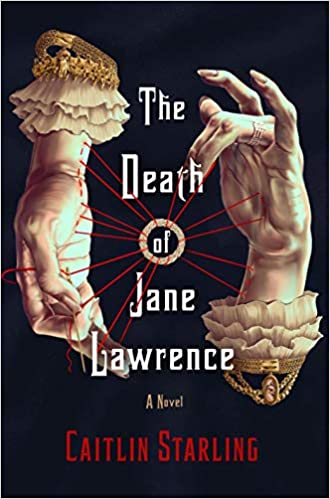 The Death of Jane Lawrence by Caitlin Starling
Unsettled Ground by Claire Fuller
Rock, Paper, Scissors by Alice Feeney
Within These Wicked Walls by Lauren Blackwood
Will by Will Smith
Monday Memes
This meme is so relatable to me. Just as an example, Cersei is my favorite character in Game of Thrones (the books and the show), and I feel like I have to defend that constantly.
Other Things That Make Me Happy
Remember how I said I love planning things? Well, friends, it's that time of the year. Time to pick out my 2022 planners. Yes, I am a big fan of paper planners. I like writing plans down by hand. It helps me remember everything and I love seeing it all on paper. I've been getting Passion Planners for the last several years for my everyday planning, and I'm going with Passion Planner again this year. This year, I ordered the Weekly 2022 Annual in Elegant Marble (the large one, of course).
I've also been enjoying using reading planners lately as well. Yes, I'm still using Goodreads, and I love, love, love Tirzah Price's reading logs—I can't wait to see what her 2022 log will look like. But now I'm also tracking my reading with planners. This year, I'm trying a new one. I've preordered Little Inkling's 2022 Always Fully Booked Planner. The black and white one I ordered is sold out, but the rainbow one is still available!
And Here's a Cat Picture!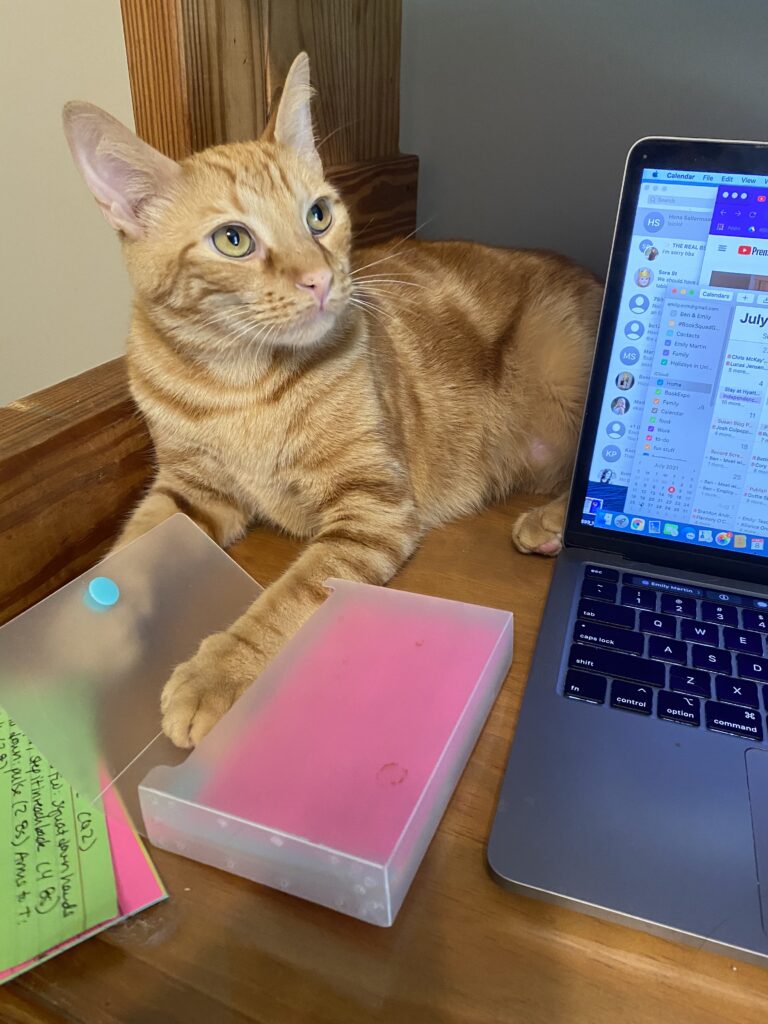 Since it's Monday and all, let's make it "Take Your Cat to Work Day." Here's a picture of sweet Murray helping me to start my work week off right. He's definitely not thinking about pushing all of my stuff off the desk. No way.
Thanks for your help, sweet Murray! Are you taking your pet with you to work today?
---
Well, bye! That's all I've got for you today. I hope you have a nice day. Make sure to bring a coat when you go out. And if it gets hot while you're out and you take your coat off, make sure you remember to grab it when you come back home. I've lost lots of coats. That's all I'm saying.
❤️ Emily
Don't forget you can get three free audiobooks at Audiobooks.com with a free trial!