Sponsored by Amazon Publishing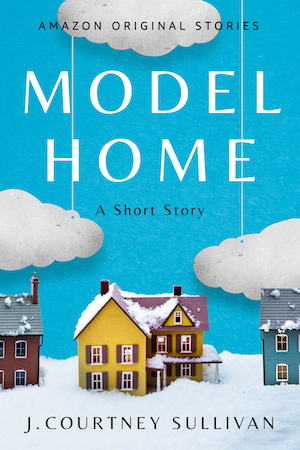 tk
Christos Tsiolkas Wins $60,000 Melbourne Prize for Literature
Earlier this week, Melbourne writer Christos Tsiolkas was awarded the $60K Melbourne Prize for Literature, one of the richest literary prizes in Australia. According to the prize's judges, Tsiolkas was honored for his "outstanding contribution to Australian literature and to cultural and intellectual life." Tsiolkas has written several bestsellers, including Damascus, which won last year's Victorian Premier's prize for fiction. In a short acceptance speech, Tsiolkas thanked his family and his publisher, Jane Palfreyman, and said, "I feel like the luckiest fella tonight."
Tor Nightfire Announces New Horror Novella from Cassandra Khaw
On Wednesday, Tor Nightfire announced on Twitter that Cassandra Khaw, author of Nothing But Blackened Teeth, has a new horror novella. The publisher describes Khaw's new novel The Salt Grows Heavy as "a sharp and hungry mermaid tale full of creeping dread and delicious gore." In an article on Tor Nightfire's website, Khaw explains the unlikely inspiration behind her mermaid horror story: "Funnily, 9gag was the catalyst. Years ago, I saw this ridiculous cartoon strip that showed Ariel laying eggs and Eric being aghast at the whole situation, and that just was the catalyst. It stuck in my head. What if mermaids laid eggs? And what if the eggs came into the world the way little baby sharks do: voracious, keen on everything in sight. What if we poked at a few more things? Touched on mankind's sense of entitlement to the bounties of his planet?" Look for The Salt Grows Heavy in bookstores everywhere in May 2022.
ALA Announces the Finalists for the 2022 Carnegie Medals
The American Library Association has announced the six books shortlisted for the Andrew Carnegie Medals for Excellence in Fiction and Nonfiction. The medals are awarded to the best adult fiction and nonfiction books published in the United States in the previous year. The finalists are as follows: The Five Wounds by Kirstin Valdez Quade, Matrix by Lauren Groff, The Thousand Crimes of Ming Tsu by Tom Lin, Four Hundred Souls by Ibram X. Kendi and Keisha N. Blain, A Little Devil in America by Hanif Abdurraqib, and Seek You by Kristen Radtke. The winners will be announced at the ALA Book and Media Awards (BMAs) virtual event on Sunday, January 23, 2022.
Students Petition for Library Books, School Board Members Want to Burn LGBTQ+ Titles, and More Censorship News
Here's all the censorship news that happened across the United States over the past week. Some of it is good news, and some of it is not so good.