Sponsored by Wednesday Books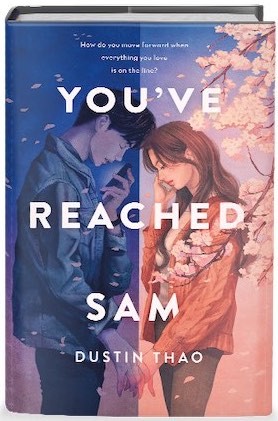 A heartfelt novel about love and loss and what it means to say goodbye. How do you move forward when everything you love is on the line? Seventeen-year-old Julie has her future all planned out―move out of her small town with her boyfriend Sam, attend college in the city, spend a summer in Japan. But then Sam dies. And everything changes. Desperate to hear his voice one more time, Julie calls Sam's cellphone just to listen to his voicemail. And Sam picks up the phone. What would you do if you had a second chance at goodbye?
Welcome to the Kissing Books newsletter. Hope your spirit is doing well. I'm P.N. Hinton, your companion through the world of romance. Whether or not this is your first time or you're a regular I'm glad to have y'all here.
Quick heads up on a few things. As of this newsletter, I will no longer be including deals in Monday's newsletters. You may have noticed that these now come as their own separate emails! No worries though; that just gives me more room for romance news.
And, since Thanksgiving is being observed in the US Thursday, there will not be a newsletter on Thursday 11/25. But you will still hear from me that Monday.
Speaking of that holiday, we have just one more week before the teenager has a full week off for it. And I know he's ready. Heck, I'm ready for the week's reprieve of fighting to get him to both to sleep and wake up. For someone who's a teenager he sure fights bedtime. Whereas if I could get paid for napping, I would jump on that. He may be going to visit with some relatives for the week. That way, he can get a break from home, even if he only ends up looking at four new walls or a bit. But if not, he will still enjoy the week of being glued to his tablet screen.
In personal bookish news, Read Between the Lines and How to Catch A Queen are the two romances that are on my currently reading shelves.
Romance Reflection
Last week, our dear Mrs. Bev got reported over on Twitter after getting into a back and forth with another writer after re-tweeting something about rejection. And I remember seeing that tweet and feeling a warm fuzzy inside. Because we all know rejection hurts. And sometimes hearing about someone else's experience, especially an author you admire, can help you get through it. And that was the whole point of the tweet.
The issue arose when the other party tried to tell Mrs. Bev that it was bad form to acknowledge that she had seen it or something of that nature. That is just what I could surmise. I couldn't find the specific response, as the other party has since made their tweets private. Which is completely her prerogative. I'm not judging her for that at all. This time of the year especially, I'm a big proponent of doing what you have to do for your mental well being.
That said, I do have feedback regarding a few things that were said. One is the accusation that Mrs. Bev sent her followers after her. Let's be clear; Mrs. Bev has reached a level where she doesn't have to ask her fans to do anything. They will defend her if they think she's being attacked. That is one of the privileges (and sometimes pitfalls) that come from a long and successful career.
The other is that it sounds like she was telling Mrs. Bev how publishing works, which is laughable. She's been in the game for a while so she has an idea of how it's played. Most people who have been in any field for a set period of time will get defensive when a newer person comes in and tries to tell them how it works. That's just human nature.
But Mrs. Bev still stayed courteous throughout this exchange; her fans were the ones that, some would argue rightfully so, told the other person how mistaken she was in all her assumptions about the type of person she was and how she should have reacted to the original tweet.
Yes, it's important to have young fresh faces and voices in any field. But, it's equally as important to acknowledge that you're not entering uncharted territory and there are many other pioneers that came before you.
Book Riot Romance
Rioter Alison put together this handy-dandy Jackie Lau reading pathway.
And if you enjoyed The Heart Principle, Rioter Julia has some read-a-like recs for you.
Don't forget to check out Adaptation Nation, Book Riot's latest podcast.
Around the Web in Romance
Fated Mates came out with their Best Books of 2021.
Here's some more excitement for The Hating Game adaptation.
Cartel has acquired 25 Brenda Jackson books for adaptation.
After seeing this trailer, I can't not share it because it looks adorable.
Tomorrow you can tune in to The Ripped Bodice's Facebook Live event where Sonali Dev and Sara Desai will be discussing Desai's latest release, The Singles Table.
Paul Rudd was named Sexiest Man Alive for 2021 and all I can say is, "Yes."
Check out this interview that Goodreads did with Talia Hibbert about her favorite romances of 2021.
New Releases
Here are some of the new releases that are hitting the shelves this week. Due to the supply chain issues, some of these may not be available in physical form or may sell out quickly. But these were the dates that I found as of the writing of this newsletter.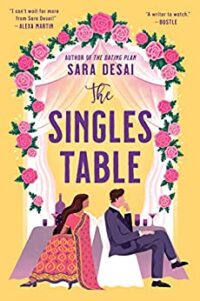 The Chef's Choice by Susan D. Peters (11/15)
The Singles Table by Sara Desai (11/16)
An Heiress's Guide to Deception and Desire by Manda Collins (11/16)
House on Fire by Jenn Burke (11/16)
Rare Danger by Beverly Jenkins (11/16)
Rosie's Curl and Weave by Rocheller Alers, Donna Hill, Felicia Mason, and Francis Ray (11/16)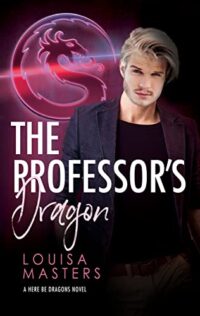 All the Feels by Olivia Dade (11/16)
Forever Wilde in Aster Valley by Lucy Lennox (11/16)
An Alaskan Wedding by Nance Sparks (11/16)
The Professor's Dragon by Louisa Masters (11/18)
---
And that's all I have for you today. In case you're wondering, yes, it was weird to not include deals but I'm confident we'll all adjust to this! I'll be back Thursday with some Thanksgiving romance recommendations to get you through the holiday next week. As always, give me a follow over on Twitter @PScribe801. Until then.
Don't forget you can get three free audiobooks at Audiobooks.com with a free trial!