Sponsored by Amazon Publishing.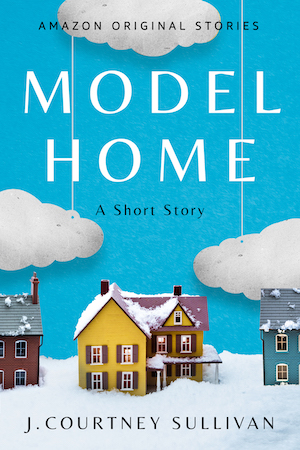 Katie has it all: the successful home makeover show with her sweet-natured husband Damian; the adorable tween daughters; and a designer mansion. But out of the spotlight, reality TV isn't reality. Her marriage is disintegrating, her daughters despise her, and all her money can't repair the damage. Now, with Damian ready to quit after one last holiday episode, Katie can kiss her artificial world goodbye. But if there's one thing a pro like Katie knows how to do, it's negotiate. From bestselling author J. Courtney Sullivan comes a sharp-witted new short story. Prime members read and listen free.
Hello, Audiophiles! This is not a drill—fall has reached the South Carolina Lowcountry! I repeat, fall is here! For the first time I exited the house and thought about putting on a jacket. Did I? No, of course not. It's still in the 70s. But the leaves are changing, and I feel the need to add pumpkin spice to everything.
Having been born in a stifling hot Arkansas summer, Gwen has never experienced the cold before. So far, she's not exactly a fan. This may be why she tolerated her new vest so well. She's also graduated from chewing my books to chewing my book cart.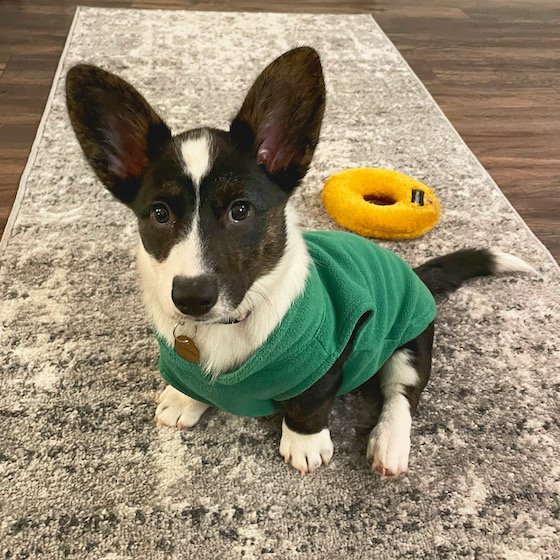 Recent Listens!
After reading Nusrah Javed's list "8 New Witchy Audiobooks", I got bit by the witch book bug. I needed them all RIGHT NOW. So this past week, I read a couple witchy books that both tackle the witch books in different ways. 'Tis the (spooky) season, am I right?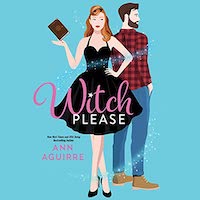 Witch Please by Ann Aguirre is a delightfully implausible romance between Danica, a half-blood witch with the ability to fix any machine out there, and Titus, a grieving man who has just started a bakery called Sugar Daddy's. When we learn that Titus is a virgin, I have to admit, I definitely got Hocus Pocus vibes. The book is a delightful romance, but I missed some of the humor and wit in the dialogue from writers like Talia Hibbert or Lyssa Kay Adams. But audiobook narrator Ava Lucas does a fantastic job bringing as much pazzazz as she can to her performance.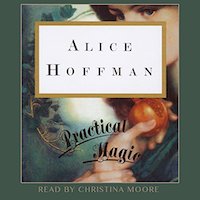 Now I must confess, I had never read Practical Magic by Alice Hoffman. Since I may be the last witch-loving audiobook listener to have picked up this book, I'll just say that I found it delightful and quirky in all of the best ways. Perhaps it's the trend to love all things 90s right now, but I loved the mood of the small-town vibes, plus the weird magical happening from a man buried underneath some greenery. I even made some Sims after Sally and Gillian, the two sisters in the novel. I adored Christina Moore's narration and can't wait to pick up the next book next year.
Do you have any witchy book recommendations for me?
New Releases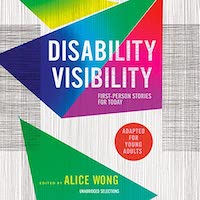 One of my favorite anthologies about disability has now been adapted for young adults! Disability rights activist Alice Wong has created a version of Disability Visibility for young people, giving the adults in their lives a chance to have an importance of discussion of disability allyship. But for me, I'm excited the most about how disabled, chronically ill, Deaf, and neurodivergent teenagers will be able to see themselves in these pages.
Narrated by Sarah Ann Masse, Anthony Michael Lopez, and Alice Wong (A Matter of Time by W.J. May and Disability Visibility: First-Person Stories From the Twenty-First Century edited by Alice Wong)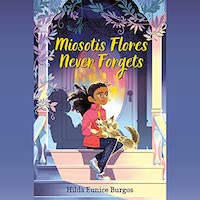 Miosotis Flores wants a dog more than anything else. But her grandfather wants her to care about school, so they strike a deal. If she does better in school, she can adopt a dog. I am already so deeply invested in this story and I haven't even started listening yet.
Narrated by Ana Osorio (Woven in Moonlight by Isabel Ibañez and The Grief Keeper by Alexandra Villasante)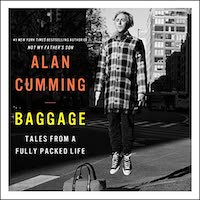 I mean, you see the title and that Alan Cumming is narrating his own memoir. Do you really need to know what it's about? Okay, so if it isn't a slam dunk for you already, this book follows Cumming's time in Hollywood and how he recovered from a mental breakdown in his late 20s. Full of humor and heart, this book is sure to deliver everything we expect from Cumming's writing.
Narrated by Alan Cumming (Leviathan by Scott Westerfeld and Macbeth: A Novel by A. J. Hartley and David Hewson)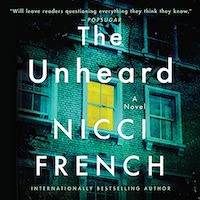 All-star husband and wife duo are back under their pseudonym Nicci French with another fascinating mystery centered around a woman and her young daughter. When Tess's young daughter comes back from her time with Tess's ex and his new wife, Tess tries not to suspect the worst. But when her little girl shows Tess a drawing and says, "He did kill her," Tess's world begins to turn upside down.
Narrated by Olivia Vinall (The Two Lives of Lydia Bird by Josie Silver and Far From the Maddening Crowd by Thomas Hardy)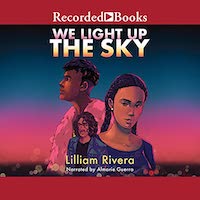 Pedro, Luna, and Rafa think their lives are complicated enough already, but when an alien enters the picture, things begin to get even more wild. The three teenagers struggle to survive while also trying to figure out how to warn others about the inevitable future.
Narrated by Almarie Guerra (Cece Rios and the Desert of Souls by Kaela Rivera and Whisper Network by Chandler Baker)
Over on Book Riot

"We Need to Stop Asking the Question, 'Do Audiobooks Count As Reading?'" – I've been thinking about this question, and how people continue to ask it, for almost as long as I've been listening to audiobooks. But, honestly, I'm so tired of answering it, particularly from my place as a disabled person who uses audiobooks as an accessibility tool. So here are some thoughts.
Don't forget to check out our new podcast Adaptation Nation, all about TV and film adaptations of your favorite books!
We're also celebrating Book Riot's 10th birthday with limited edition merch!
Around the Web
"The Best Creepy Audiobooks to Listen to at Night" (Audible)
"Audiobook Service Market is Booming Worldwide with Audible, Blinkist, BookBeat" (OpenPR)
"David Tennant and Michael Sheen Join Good Omens Audiobook" (Nerdist) – I literally screamed when I saw this news! I've always loved how Neil Gaiman has championed creating better audiobooks for his work.
---
That's it for this week! Feel free to drop me a line at kendra@readingwomenpodcast.com or say hi over on Instagram @kdwinchester. For even MORE audiobook content, you can find my articles over on Book Riot.
Happy listening, bookish friends!
~ Kendra