Hello Audiophiles! I hope your March is off to a great start! Here in the South, this is my favorite time of year. It's warmed up just enough so that you can now wear shorts with your hoodie—a classic Southern move—but the pollen apocalypse hasn't quite started yet. I find myself spending my days on the porch, trying to teach Gwen not to bark at strangers. While my training hasn't quite been successful, spending so much outside has lowered my stress level.
For the last few weeks, I shared that I've been reading some meditative, thought-provoking books on slowing down and recovering from overwork and burnout. I've set a goal to read one book a month that delves into ideas around quietness, meditation, or something along those lines. Friends have recommended Migrations by Charlotte McConaghy, Birds Art Life by Kyo Maclear, and How to Do Nothing: Resisting the Attention Economy by Jenny Odell. I would LOVE to hear your recommendations! Please feel free to email them to me at kendra.d.winchester@gmail.com!
With the entrance of spring, the ground has turned into many puddles that are the perfect size for a Corgi puppy to play in as much as she possibly can. Gwen takes this activity very seriously, and I find myself keeping an eye out for any opportunity that she might find to wallow through the mud. Yes, she has a great time, but she's not a huge fan of the consequences.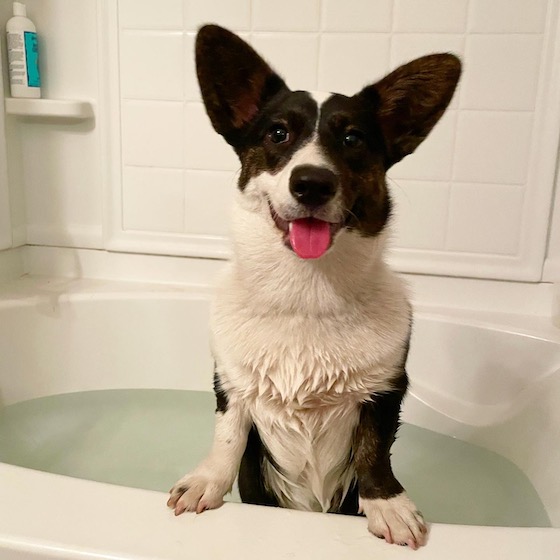 ---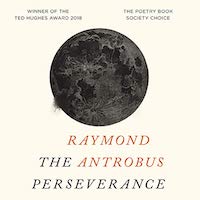 To close out my February listening, I picked up The Perseverance by Raymond Antrobus, a Deaf, Jamaican British poet. This poetry collection examines Antrobus's memoires as he looks back into his childhood. As a biracial, Deaf kid, he always had to fight to fit in as he learned to speak differently and later than his peers.
As a Deaf poet, Antrobus takes care with each and every sound that he ties together with each line of his poetry. He describes how Deaf people sign differently than hearing people speak. For example, BSL (British Sign Language) doesn't use tenses, and the rhythm of signing is very different from speaking. Antrobus asks himself, how can he write poems in the sounds of one language when his instinct is to use the signs of another?
Antrobus's poetry beautifully engages with all of these factors. On the audiobook edition, he performs his poetry. And as something extra, Antrobus will often explain the background of each poem, describing what inspired him to write it. I felt these asides added a little extra something to the audiobook.
As a disabled person who usually can't read text, I listened to this collection very conscious that Antrobus and I have conflicting accessibility needs. But I loved how he performed these poems for a hearing audience with such care and attention.
Narrated by Raymond Antrobus
Recent Releases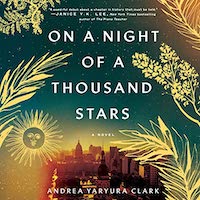 It's 1998, and Paloma lives a life of wealth and privilege as the daughter of an Argentine diplomat. But when she begins to hear whispers of her father's secret past, she's determined to find some answers.
Narrated by Paula Christensen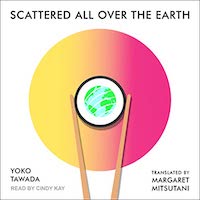 Translated by Margaret Mitsutani
In a near-future planet earth, Japan has disappeared, and is now known as the land of sushi. Hiruko is a climate refugee living in Denmark, wishing she could find more Japanese refugees to talk with about their shared experience. Hiruko's journey sends her across the world.
Narrated by Cindy Kay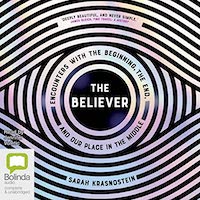 The Believer examines what it means to hold a belief in the face of no evidence. UFOs, hauntings, and religions—Krasnostein looks at all of these things that are part of the human condition, about humanity's faith in the unknown.
Narrated by Jennifer Vuletic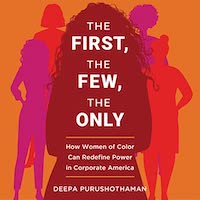 Purushothaman looks at women of color in the workplace. As more and more women of color enter offices and boardrooms, they are changing the way companies do business, and their impact is being felt around the world.
Narrated by Deepa Purushothaman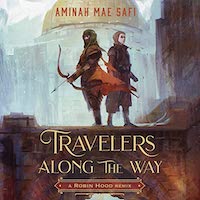 Set during the Third Crusade in 1192, Rahma and Zeena rob the rich to feed the poor, scouring Jerusalem for ways to help the people who need it most. But with the false queen, Queen Isabella, looming, Rahma, Zeena, and their friends are up against some incredible odds.
Narrated by Shiromi Arserio
Don't forget you can get three free audiobooks at Audiobooks.com with a free trial!
Over on Book Riot
"How Audiobooks Helped Me Get Over My Fear of Long Books" by Laura Sackton – A lovely piece describing how one reluctant listener discovered a whole new way to consume longer books.
"8 Nonfiction Audiobooks to Listen to During Women's History Month" – I share some of my top listens for Women's History Month!
Around the Web
"In Praise of Running to Audiobooks" by Rebecca Worby (Outside Magazine)
Women's History Month (Audible)
"If You Like HBO's 'Euphoria' You'll Love These Audiobooks" by Cristina Rodriguez (Libro.fm)
---
That's it for this week! You can find me over on my substack Winchester Ave or over on Instagram @kdwinchester. As always, feel free to drop me a line at kendra.d.winchester@gmail.com. For even MORE audiobook content, you can find my articles over on Book Riot.
Happy listening, bookish friends!
~ Kendra