Sponsored by Rocketship Entertainment.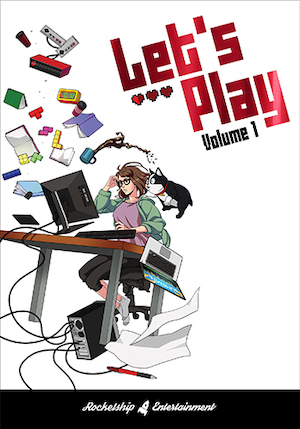 She's young, single, and about to achieve her dream of creating incredible video games. But then life throws her a one-two punch: a popular streamer gives her first game a scathing review. Even worse, she finds out that same troublesome critic is now her new neighbor! A funny, sexy, and all-too-real story about gaming, memes, and social anxiety. Come for the plot, stay for the doggo. Volume 1 of Let's Play collects the first 23 chapters of the Eisner-nominated webcomic phenomenon with over 5 million subscribers.
Welcome to the Kissing Books newsletter. Hope your spirit is doing well. I'm P.N. Hinton, your companion through the world of romance. Whether or not this is your first time or you're a regular I'm glad to have y'all here.
Halloween is this Sunday! There's not a whole lot on my planner this year besides visiting my sister and my weekly (virtual) movie night with friends. Whether you're trick or treating or cuddling up with loved ones to watch some horror movies (family friendly or otherwise) I hope that you have a great time.
Romance Reflection
I came across this remembrance which was connected to this longer thread and there's a lot of food for thought here. Most of the problems people have with romance are the 'unrealistic' expectation it portrays of relationships and, frankly, how women experience sex.
However, very little is ever said about the unrealistic expectations that a large part of sci-fi gave to its fans. No one had problem with the rampant and, some would argue, weird sex that was displayed there. In reality, it all boils down to the differences in the male and female gaze on sex. It's very telling how the die-hard fans have no problem with the unhealthy depiction of women and sex in old-school sci-fi, while sneering at the healthy depiction in romance novels. And it's not a good take to have.
Again, it's okay to like older media; just be willing to turn that mirror around to it and admit that it has a lot of red flags and problematic tendencies that wouldn't hold up today.
Book Riot Romance
Here are some interracial romances where both characters are people of color for your reading consideration, courtesy of Neha.
If you love love and murder, well Anne Mai has just the list for you.
If you're looking for more WLW romances in the vein of One Last Stop, Rachel has you covered.
And Sil's got some spooky romances just in time for Halloween.
Also, there's still a little bit of time to get your swag celebrating our 10th anniversary!
Around the Web in Romance
Tessa Dare put out this long post about some of the concerning language selected for the Portuguese translation of Romancing the Duke and it was a bit heart-breaking for multiple reasons. This situation shines a much needed light on the consideration that has to be given to translations in general. While I understand the desire to get as close to the phrasing as possible, either way, sometimes direct translations can lead to more problems in the long run.
In the spirit of Halloween, check out this thread to Build Your own Monster Romance. Apparently, mine involves the Kraken which would be… an interesting pair up.
Romance for Roe went live on October 25th! A group of 36 romance authors got together for a collection of short stories that you can download for a donation to either Planned Parenthood and/or Naral. Because I have always been and will always be 'Team Their Body, Their Choice'.
Hot Teacher Jason Sudekis is a whole mood….
Speaking of school, a high school romance club would have been the bee's knees for a young me. I mean, I kind of had an impromptu one with one of my friends since we both loved them but still something like this would have been amazing.
Recommendations
Typically, I am a seasonal reader. I try to focus on specific books at certain times of the year. And while that doesn't stop me from reading a fall or scary story in Spring, it feels extra special to me when I read books in the season that they're set in. In honor of Halloween, this week's recommendations either take place around the holiday or have a strong supernatural spin to them.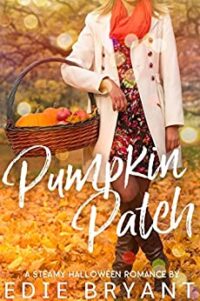 Pia loves October and Halloween, largely due to the fact that her family owns a pumpkin patch. What she's less fond of is children, which is why she almost brushes off her initial attraction to Lila. The child with Lila is her nephew though that she is helping take care of while her brother recovers from an accident. With the added responsibilities of being a caretaker for both people, she doesn't feel she has time for romance and almost lets Pia get away as well. Will both women be able to ignore the initial misgivings they had of one another to find a Halloween happily ever after?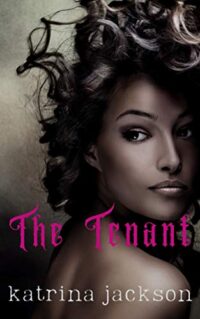 When he gets a call from his Great-Aunt Sophie's lawyer telling him she left him a house, down on his luck Noel doesn't ask any questions. When he gets there though he finds that the house is in serious need of repair. It also comes with Ruby, the ghost of the woman that his family stole the house from and who is determined to get her revenge on the family line, no matter how attractive she may find Noel. This one is heavy on the ghost and light on the romance but since it is a Jackson, you know the sex scenes will absolutely sizzle off the page.
Cameron loves Halloween and, by extension, Halloween Fest. When the annual celebration is threatened by an 'evil' investor, he will stop at nothing to make sure it doesn't happen. Parker is a dragon shifter who finds his fated mate in horror fan Cameron which is why he allies himself with Cameron's plan to save Halloween and the festival. However, when the truth comes about, will Cameron be able to look past both those factors and still work together to save not just the farm but their romance?
---
When I next see you, it will the first of November. We're almost through the year y'all! I hope that your weekend goes well and I'll be back Monday. Until then, give me a follow under @PScribe801 on Twitter for more of my bookish ponderings.