Sponsored by Macmillan Audio.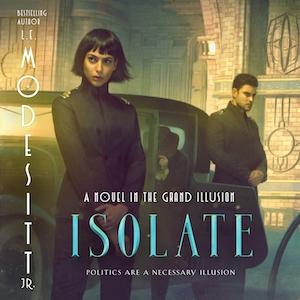 L. E. Modesitt, Jr., bestselling author of The Mongrel Mage, has a brand new gaslamp political fantasy audiobook Isolate. Steffan Dekkard, a government security specialist, is an isolate, one of the small percentage of people who are immune to the projections of empaths. But when a respected Councilor dies at a social event, Steffan comes to realize that everything he believed is an illusion. Preorder the Isolate audiobook, read by Michael Bower.
Happy Friday, shipmates! It's Alex with some more Halloween-themed books for your perusal and a few links to click. Out here, we're starting to get some frost on the windows in the morning, which is what I like to see… even if my cats do not appreciate the chill in the air. (Life hack: keep your thermostat low if you can, and it not only lets you enjoy sweaters and jumpers, but it forces cats to be extra cuddly.) Stay safe out there, space pirates, and I'll see you on Tuesday!
Let's make the world a better place, together. Here's somewhere to start: https://blacklivesmatters.carrd.co/ and anti-asianviolenceresources.carrd.co
---
News and Views
Congratulations to the 2021 Mythopoeic Award winners!
Rick Steves Casually Reviews Dangerous Fantasy Locations
James McAvoy, Son of Dune, Has Advice for His Father, Dune Star Timothée Chalamet and also Claudia Black's Sci-Fi Advice to a Young James McAvoy Proves Timeless
How 2001: A Space Odyssey's long-lost lunar lander found its way to LA's new Academy Museum of Motion Pictures
Black ugliness and the covering of blue: William Shatner's suborbital flight to "death"
NASA Announces Winners of Deep Space Food Challenge
SFF eBook Deals
Night of the Mannequins by Stephen Graham Jones for $2.99
The Sisters Grimm by Menna van Praag for $1.99
More Than Human by Theodore Sturgeon for $1.99
On Book Riot
This week's SFF Yeah! is about Foundation and Saga
Let's talk folk horror and appropriation
20 of the best enemies-to-lovers fantasy books
Enter to win a copy of The Invisible Life of Addie LaRue by V.E. Schwab
Enter to win a copy of The Troubled Girls of Dragomir Academy by Anne Ursu
This month you can enter to win a Kindle Oasis, a waterproof Kindle Paperwhite, a year of free books, a stack of fall new releases, an audiobook bundle, and $100 to spend on books plus a romance tote bag.
Also check out Book Riot's limited edition merch, celebrating the site's 10th birthday!
Free Association Friday: Zombies!
Continuing with my favorite month of the year and our weekly monster theme, how about some zombies… or more broadly, the undead. Maybe it's a virus, maybe it's a curse, but some people just don't want to stay buried. Here's some SFF with different takes on the dead that don't want to die!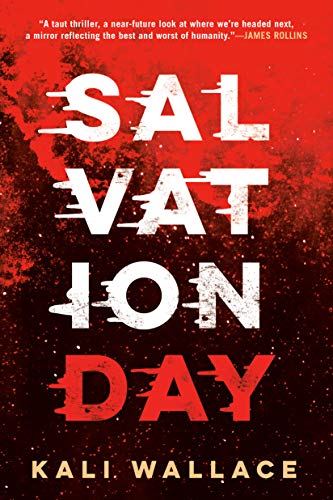 I cannot have an SFF with zombies list without some good ol' space zombies, and here they are. A salvage crew aims to take the derelict House of Wisdom, a giant exploration vessel that should be nice and empty after its crew got taken out by a mysterious virus a decade ago. But even after ten years, the ship isn't as empty as they think–and it carries a secret the government would like to keep buried.
Ryn and her family are gravediggers in a remote mountain village called Colbren; it's not a good living, but it's better than the alternative. But Colbren was once home to the fae, and the dead, once buried, don't necessarily stay put. These cursed, risen corpses are called "bone houses" and they become strangely irate when a new mapmaker's apprentice named Ellis, arrives in town. Together Ellis and Ryn must unravel the curse of the bone houses.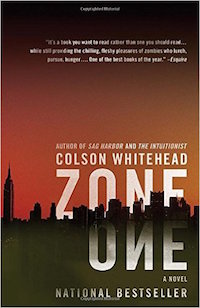 Zone One by Colson Whitehead
The zombie apocalypse has happened, and the survivors have managed to reclaim an island south of Canal Street in New York City, which they call Zone One. This book follows the life of Mark Spitz for three days as he starts working to clear out stragglers, look for survivors, and try to come to grips with a world that's changed forever.
As the power grid in Stockholm goes bonkers, something even stranger happens–the dead begin to wake in morgues and cemeteries. Not classic zombies, but not beautiful ghosts either, they return to the places they knew, and those they left behind must deal with what their rising could mean.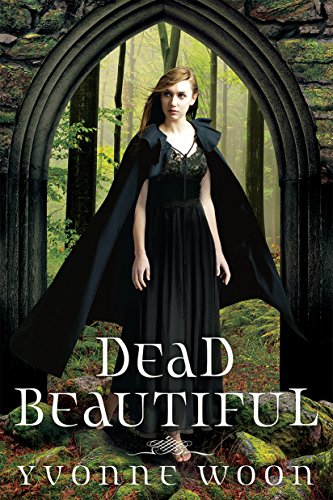 Renee's ordinary life gets turned upside-down when she finds her parents dead in an apparent double murder that has some disturbing ritualistic overtones. Now the charge of her wealthy grandfather, she's sent off to Gottfried Academy, a strange boarding school in Maine that is more about "Crude Sciences" and Latin than a more regular curriculum. But the Academy has a dark past, and Renee's got a lot of curiosity…
Mary lives a life of simple truths, surrounded by a fence that keeps the relentless Unconsecrated at bay. She knows that the Sisterhood knows best, that the Guardians will always protect her, and that only death resides outside the fence. But when all those truths fail and the Unconsecrated breach the village, she can stay and die, or she can flee and take her chances… and discover that reality is far more complicated.
---
See you, space pirates. If you'd like to know more about my secret plans to dominate the seas and skies, you can catch me over at my personal site.