Sponsored by Nightfire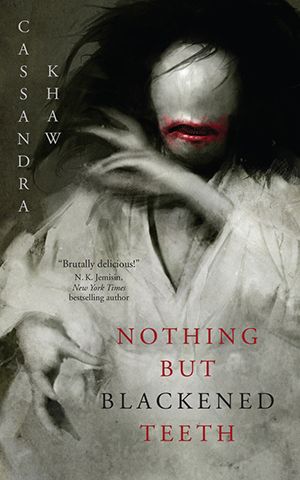 Nothing But Blackened Teeth is a gorgeously creepy tale, steeped in Japanese folklore and full of devastating twists.
A Heian-era mansion stands abandoned, its foundation rests on the bones of a bride, its walls packed with the remains of the girls sacrificed to keep her company.
It's perfect for a group of thrill-seeking friends reunited to celebrate a wedding.
A night of celebration spirals into a nightmare as secrets are revealed and relationships are tested.
The house holds secrets, too. Lurking in the shadows is the ghost bride with a black smile and a hungry heart.
And she gets lonely down there in the dirt.