Sponsored by Unearthing the Secret Garden by Marta McDowell.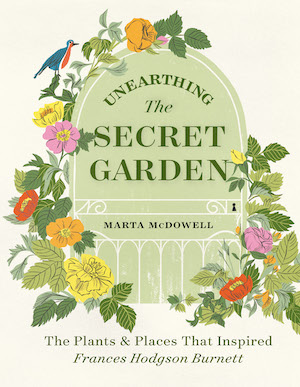 In Unearthing The Secret Garden, New York Times bestselling author Marta McDowell shares a moving account of how gardening deeply inspired Frances Hodgson Burnett, the author of the beloved children's classic The Secret Garden. Complementing her fascinating account with charming period photographs and illustrations, McDowell paints an unforgettable portrait of a great artist and reminds us why The Secret Garden continues to touch readers after more than a century. This deeply moving and gift-worthy book is a must-read for anyone who loves the story behind the story.
Happiest of Fridays, nonfiction friends! We are in Minnesota's beautiful, brief season of "second summer," which means I'm wearing hooded sweatshirts with sandals and trying to soak up the fact that we still have a few hours of sunlight after work.
This week I'd like to share some recent books to help recognize Hispanic Heritage Month, which is celebrated September 15 – October 15 each year. Although the name of the month is problematic, it's still a good excuse to celebrate nonfiction by Latinx authors and storytellers. Here are a few recent-ish gems: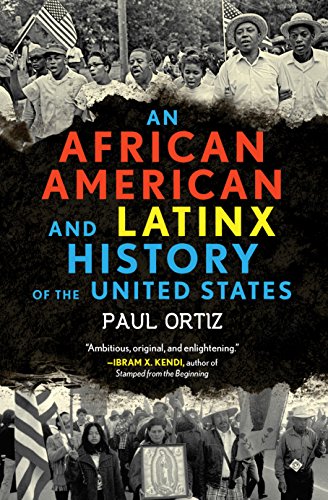 This book offers a revolutionary history of the contributions African American, Latinx, and Indigenous people have made to the history of the United States. By looking at history through those stories, the book "transforms US history into one of the working class organizing against imperialism." This book is part of Beacon Press's amazing Revisionist History series, which I just love.
Jaquira Díaz grew up in housing projects in both Puerto Rico and Miami Beach, trying to balance her family's disintegration (and her mother's schizophrenia) with the connections she felt with her friends. Her story explores sexuality, mental illness, sexual assault within the context of trying to understand Puerto Rico's colonial history and one girl's place in it. This one is really beautiful!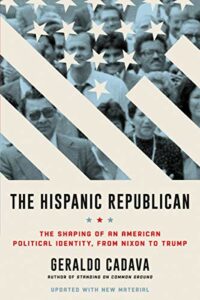 When it comes to politics and political prognostication, it can be easy to lump entire groups of people into a single type or voting bloc. In this book, a Northwestern University professor explores how some Hispanic Americans have impacted national politics since the 1960s, particularly after being courted by Republicans during the Cold War. He also looks at how different cultural identities within the Latino community affect voting patterns.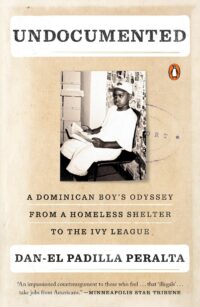 Dan-El Padilla Peralta came to the United States with his family, seeking medical care for his mother. When their visas ran out, his father returned to Santo Domingo while Peralta and his mother remained in New York City. This memoir is about his experiences growing up homeless, getting a boost into private school, and navigating his dual life between Harlem and Manhattan as an undocumented immigrant.
One of my favorite nonfiction storytelling techniques is heading out on a road trip to gather stories from people around the county as a way of exploring big and complicated questions. In this book, journalist Paola Ramos sets out to understand how people define the term "Latinx" – particularly those who have been overlooked when we think about Latinos more generally. It's a big group, and the stories she gathers are very moving.
Weekend Reading
I've felt overwhelmed and scattered lately, which reminded me of a book that's been on my TBR for a couple of years – How to Do Nothing: Resisting the Attention Economy by Jenny Odell. The book is about how to live in a world where "technology is designed to buy and sell our attention," and our worth is determined by how productive we are. Odell argues that we need to protect our attention as our most valuable resource and connects this way of being with larger and more radical forms of political action. I am here for all of that.
---
For more nonfiction reads, head over to the podcast service of your choice and download For Real, which I co-host with my dear friend Alice. If you have any questions/comments/book suggestions, you can find me on social media @kimthedork. Happy weekend!