Sponsored by Ring by André Alexis (Coach House Books).
From their first meeting, it was clear that Gwen and Tancred were meant to be together. But, as we know, the course of true love never did run smooth. Gwen's mother, intuiting that her daughter is in love, gives her a magic ring that has been passed down through endless generations of mothers and daughters. This ring grants its wearer the opportunity to change three things about her beloved. Like all blessings, this may also be a curse.
Welcome to the Kissing Books newsletter y'all. I'm P.N. Hinton, your guide to the world of romance novels. I hope your spirit is doing well today. Whether it's a backlist, new release, or an under the radar delight, I aim to help you find a book or two that you can get lost in. If you're new to the Kissing Books newsletter, welcome and enjoy your stay. If you're a long-time reader, welcome back; it's good to see you again.
We are firmly into fall and the last fourth of the year. While I'm excited for this, it also comes with a bit of self-preparation since we are moving into the busy time of the year. I never really realized until I got older that starting in October there is a holiday every month for the rest of the year (yes Halloween is a holiday, I will accept no arguments on this). Which means that it can get super busy. Even with all that, make sure you're taking time to take care of yourself and make time for yourself. It's the airplane rule y'all; you can't help others if you yourself can't breathe.
One thing bringing me joy this week is getting back into the K-drama Romance is a Bonus Book.
Romance Reflection
I know there has been an ongoing division in Romancelandia about the preference for illustrated covers versus ones with real people. Regardless of which side of that division a person is in, it seems they are firmly in that camp. Now, personally, I don't have a preference either way, although I have stated I don't like a mixture of the two. Whichever one you're on, commit to it.
That said, I have discovered a cover trend I don't like; the partially hidden face. This is specific towards the covers with real models, since I found the illustrated one for Something to Talk About delightful. I like seeing people's faces. I don't like seeing just the chin, or the hard profile, or even the lack of features in animated ones. Nine times out of ten, I imagine that person in my own mind anyways so the cover model doesn't factor in at all. But, I still want to see a full face. If you're going to put a face there, go all the way.
Another, more minor annoyance, is when the cover model doesn't match up with the description. There were multiple instances in Beverly Jenkins's Night Song where it talks about Chase's impressive mustache; but on the cover for the book version I have, he is noticeably mustache-less. Very disappointing.
Around the Web in Romance
If you like romance and have been wanting to dip your toe into manga, then check out some of these recommendations.
According to various hashtags floating around Twitter, 'tis the season…FOR MONSTER ROMANCE!! I know that the scandal involving this previously planned anthology put things on pause for these romances. But the "Play" button has been pressed and there are more of these coming out. A few that I have seen floating around on my sphere of Twitter are No Getting Ogre You by M.L. Eliza, Turning On by Ali Williams, and Flesh and Stone by Emily Hemenway. If I've learned one thing…it's that there are a lot more monsters out there than I knew.
On a serious note, if any of these strike your fancy, be sure to purchase and support the authors. A lot of established and potential authors got screwed in that nonsense and (most) stayed cordial about it. So, if you can help support those who stayed graceful, please do.
I know that I'm late to the game but I started following Girl, Have You Read and I'm here for all the Black romance recs and announcements. Because I will always boost that type of romance.
Speaking of Black romance, The Ripped Bodice has quite the impressive line up planned for the release of Rebekah Weatherspoon's A Thorn in the Saddle. Be sure to sign up if you can!
I'm doing my part to help boost the signal for this anthology because, again, I feel there is a huge dearth in Sapphic romances.
I'm in this Tweet and I feel both seen and attacked.
And while not strictly romance related, that video of non-crazy Florida man catching an alligator not only warmed my heart but gave me a bit of the vapors.
New Releases & Deals
Here are some of the new releases we have to look forward to this week!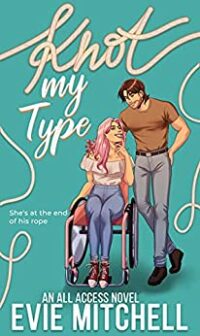 Knot My Type by Evie Mitchell
Moon Spell by Christina Lee*
A Curse of Nightshade by Amber Lynn Natusch
A Holly Jolly Diwali by Sonya Lalli
With Every Breath by Natasha D. Frazier
Admissible Affair by Adrian J. Smith
*note: this is book two in a series so you may want to pick up the first one as well, Moon Flower
And here are some deals I found while perusing the interwebs. As always, these are the prices that were showing as of the writing of the newsletter.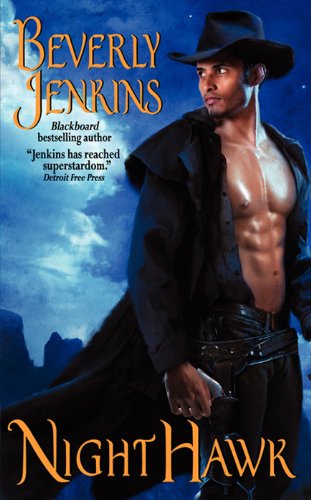 Love at the Fall Festival by Belle Bailey ($0.99)
Follow Your Heart by Brenda Jackson ($1.99)
Twice Baked by Andrew Grey ($0.99)
The Dixon Brother Trilogy by Anna Durand ($0.99)
Night Hawk by Beverly Jenkins ($1.99)
Worth the Wait by Jae ($0.99)
---
That's it for today. I hope that your Monday treats you well and that you take the rest of this week by storm. I'll see y'all Thursday and until then you can give me a follow over on Twitter under @PScribe801. Until then!