Sponsored by Nightfire.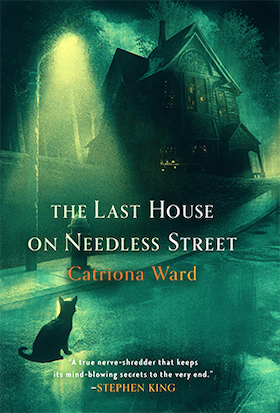 From international bestselling author Catriona Ward comes The Last House on Needless Street, a shocking and immersive read perfect for fans of Gone Girl and The Haunting of Hill House. In a boarded-up house on a dead-end street lives a family of three. An unspeakable secret binds them together, but what is buried among the birches may just come back and haunt them all…
Welcome to Read This Book, a newsletter where I recommend one book that I think you absolutely must read. The books will vary across genre and age category to include new releases, backlist titles, and classics. If you're ready to explode your TBR, buckle up!
It's officially the start of October, and as Anne Shirley once said, "I'm so glad I live in a world where there are Octobers." Me too, Anne. It's my favorite month, full of crisp orange leaves and toasty sweaters and pumpkin everything…and also things that go bump in the night! Today's recommendation is for readers who love Shirley Jackson and the delicious and unexpected thrills her work brings!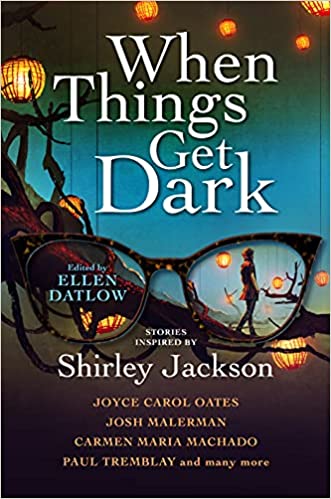 The premise of this anthology is simple: Ellen Datlow asked a variety of writers to come up with a short story that's inspired by Shirley Jackson's work. No retellings or twists on her original stories, but just each writer's own spin on some of the themes, elements, and motifs that make up a classic Shirley Jackson story. Which, to be frank, is quite a recognizable vibe. The writers include Josh Malerman, Carmen Maria Machado, Paul Tremblay, Richard Kadrey, Stephen Graham Jones, Elizabeth Hand, Kelly Link, Cassandra Khaw, Benjamin Percy, Seanan McGuire, and more.
The result is an anthology that is readable and varied. Anthologies can be hit or miss for me, but I thought this one was pretty consistently solid, with some stand-out stories that I know will haunt me for a long time, and some that I will want to revisit each spooky season. The various ways that the authors chose to interpret Shirley Jackson's sensibilities is really fun. Some have a delightful mid-century nostalgia to them. Some are just eerie enough that you know something uncanny is going on, but it's hard to put your finger on exactly what. Some have that dreamy, slightly philosophical air to them that both intrigues and unsettles. My favorites include "For Sale by Owner" by Elizabeth Hand, which is an unconventional haunted house story. "Hag" by Benjamin Percy had me convinced that it's never wise to visit an island in the off-season. "Refinery Road" by Stephen Graham Jones had a twist that made me re-read the story as soon as I'd finished. "Special Meal" by Josh Malerman reminded me of "The Lottery" in a way no story ever has, while also being its own delightful, dark thing. And I am forever and always going to read anything Kelly Link writes, so her closing story, "Skinder's Veil" was everything I hoped it'd be and more, with beautiful language and a beautiful full circle plot.
I highly recommend picking up this book if you'd like to wade into some unsettling, creepy, but not necessarily hardcore horror stories for the month! I imagine these will be perfect stories to read right before bed on a cold, dark October night!
Happy reading!
Tirzah
---
Find me on Book Riot, the Insiders Read Harder podcast, All the Books, and Twitter. If someone forwarded this newsletter to you, click here to subscribe.