Sponsored by HarperCollins Children's Books.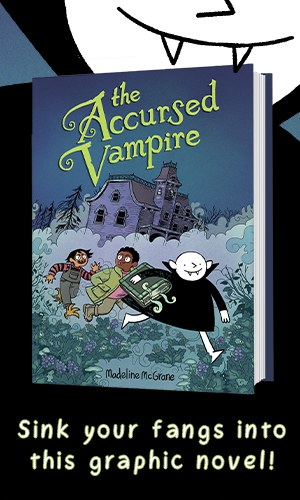 Dragoslava is a vampire kid, but sometimes being stuck as a kid forever can be a pain in the neck. And that's not even the worst part. Centuries ago, a witch cursed Drago. If they don't complete every task she sets, they will be turned into worms. When the witch wants a spellbook from Baneberry Falls, Drago sets off with their immortal friends. But mysteries await in this sleepy Midwestern town, and Drago must figure out if the keepers of the spellbook have a hidden agenda. One thing's for sure though: Drago's immortal life will never be the same again!
What a week it's been, book friends. I hope you've been taking care of yourself and giving yourself moments to breathe amidst any stress or chaos you might be personally feeling.
I know Thursday isn't technically the beginning of the weekend, but it certainly feels that way to me, so around here, we're going to start thinking about weekend plans on Thursday. What's my weekend looking like? Lots of cuddling with cats, drinking iced coffee, and reading. As you can see, I'm going to be very busy. I hope you've got fun reading plans as well! And in the meantime, here's everything you need to know about books today.
— xoxo, Gossip Emily
Book Deals and Reveals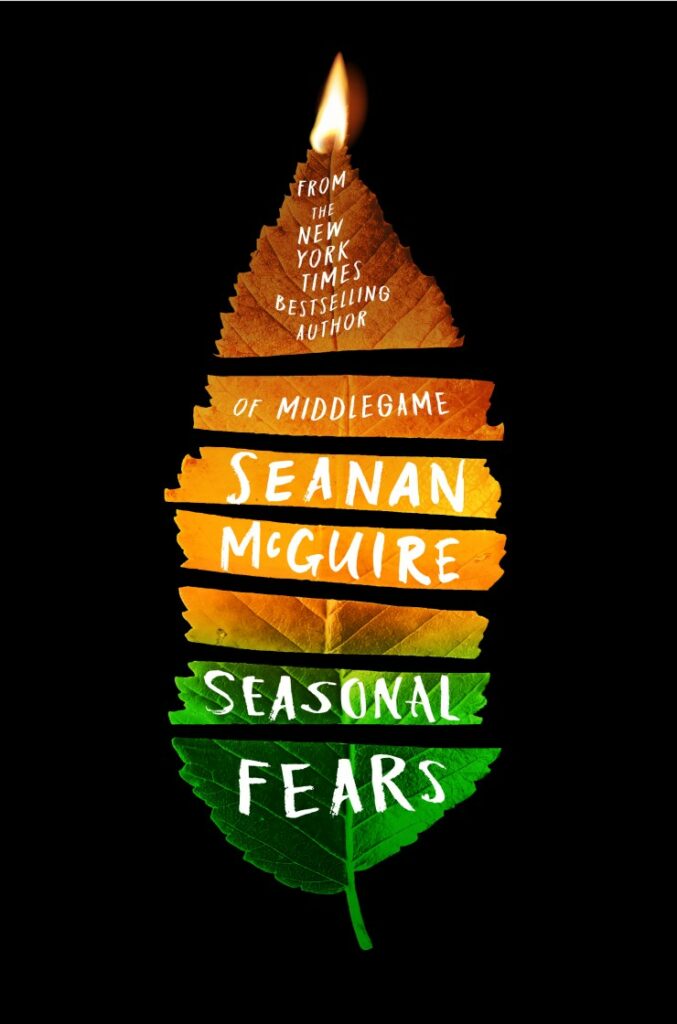 Here's what you all came here to know: from now until 8/31, you can submit a short story for LeVar Burton to read on his podcast LeVar Burton Reads. Hop to it, creatives!
Tordotcom Publishing has revealed the cover of Seanan McGuire's Seasonal Fears, a companion novel to Middlegame.
Speaking of our hero LeVar Burton, the actor will be hosting the 2021 National Book Festival Broadcast on PBS.
Nnedi Okorafor has announced the title of the final book in her Nsibidi Scripts Series: Akata Woman. Cover reveal coming soon!
Soccer star Megan Rapinoe has started a monthly book club with Literati called The Call In.
MGM has landed the rights to Lisa Taddeo's Animal. Plan B is set to produce the film adaptation as part of its overall deal with MGM.
After 46 years, Judy Blume's Forever is finally becoming an audiobook.
Hachette is buying Workman publishing, an independent publisher known for titles What to Expect When You're Expecting and Brain Quest.
The Shirley Jackson Award winners have been announced!
Author Ashley C. Ford is starting a newsletter.
AMC is working on an adaptation of Anne Rice's Lives of the Mayfair Witches series.
Here's the cover reveal of The Tobacco Wives, a debut historical novel from Adele Myers.
Book Riot Recommends
I'm a Contributing Editor at Book Riot, I write the Today in Books newsletter, and I'm a Bibliologist for Book Riot's Tailored Book Recommendations subscription service. I also have a PhD in English, so I'm basically a doctor of books. Books are my life, in other words, so in this section of the newsletter, let me share with you some upcoming books I'm super excited about. And I think you will be too!
Can't Wait for This One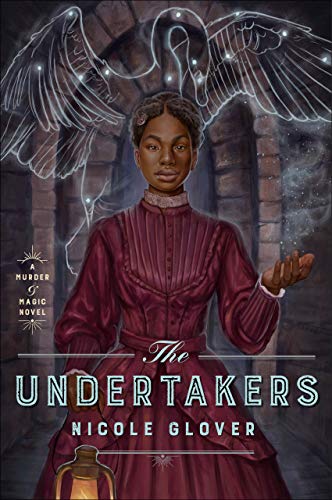 The Undertakers by Nicole Glover (Mariner Books, November 9, 2021)
This author only has one novel currently out (The Conductors), but I already feel confident enough to say this: Nicole Glover is the absolute master of genre mixing. Glover's Murder and Magic series is the perfect mix of fantasy, alternate history, and murder mystery. And she doesn't cut any corners here. This is 100% a fantasy series. The world-building is incredibly detailed and unique. This series is also totally satisfying from an alternative history/historical fiction perspective. The world of this book is set in an alternate version of post-Civil War Philadelphia. The characters and storyline are heavily influenced by this setting and its real historical background. And if you're looking for an intriguing mystery, you're going to get that too. This isn't a little bit of everything. It's everything of everything, and Glover makes it all fit seamlessly together.
The second book in the series, The Undertakers, is out in November. The Undertakers continues the story of Hetty Rhodes and her husband Benjy, two people practicing celestial magic and solving crimes in the city that the Philadelphia authorities are likely to ignore. In this book, Hetty and Benjy investigate the death of Raimond Duval, a victim of one of the many fires that have erupted in the city recently. The more they look into the case, the more suspicious the circumstances surrounding Raimond's death are. And they discover a powerful Fire Company is actually allowing homes within the Black community to burn to the ground.
One of my favorite things about this series is that each book is pretty self-contained. So if you read The Conductors, you're getting a full mystery story, from beginning to end, with a definite conclusion. With this next book in the series, we're getting another full story that can stand on its own, but we're also getting to learn more about the characters we love and the world they live in. I'm especially excited to learn more about the magic systems in this world as the series continues.
Words of Literary Wisdom
"I judge people two ways—on how they treat animals, and on what they like to eat. If their favorite food is some kind of salad, they are definitely a bad person. Anything with cheese, they are probably OK."
— The Last House on Needless Street by Catriona Ward
What's Up in the Book Community?
My iPhone is constantly telling me I spend too much time staring at my screen, which is honestly so rude. But this means I spend a lot of time scrolling around the online book community: BookTube, Bookstagram, BookTok, BookLinkedIn (JK. That's not a thing… I don't think). You get the idea. Don't have the time, energy, or the will to do all of that yourself? No problem. I got you. In this weekly section of Book Radar, we'll take a look at something cool, interesting, and/or newsy that's going on in the book community.
So what's going on this week? Well.
On Monday, I told y'all about the OwlCrate scandal. In case you missed it, the book subscription box announced on Instagram that they would be selling Harry Potter merch once again (and now, a few days later, they've reversed that decision). Overall, the Bookstagram community was not happy about this choice. For a thorough, thought-provoking, and funny overview of how that conversation went down, I highly recommend checking out BookTuber Jesse's video about the controversy over at Bowties & Books. And definitely hang around and check out some of their other videos. They're great!
Your Weekend Reading Soundtrack
If you've got weekend reading plans, you need a good soundtrack. I put this one together for you, and it's giving me good mid-August vibes. I hope you enjoy! 🎶 🎵🎧
And Here's A Cat Picture!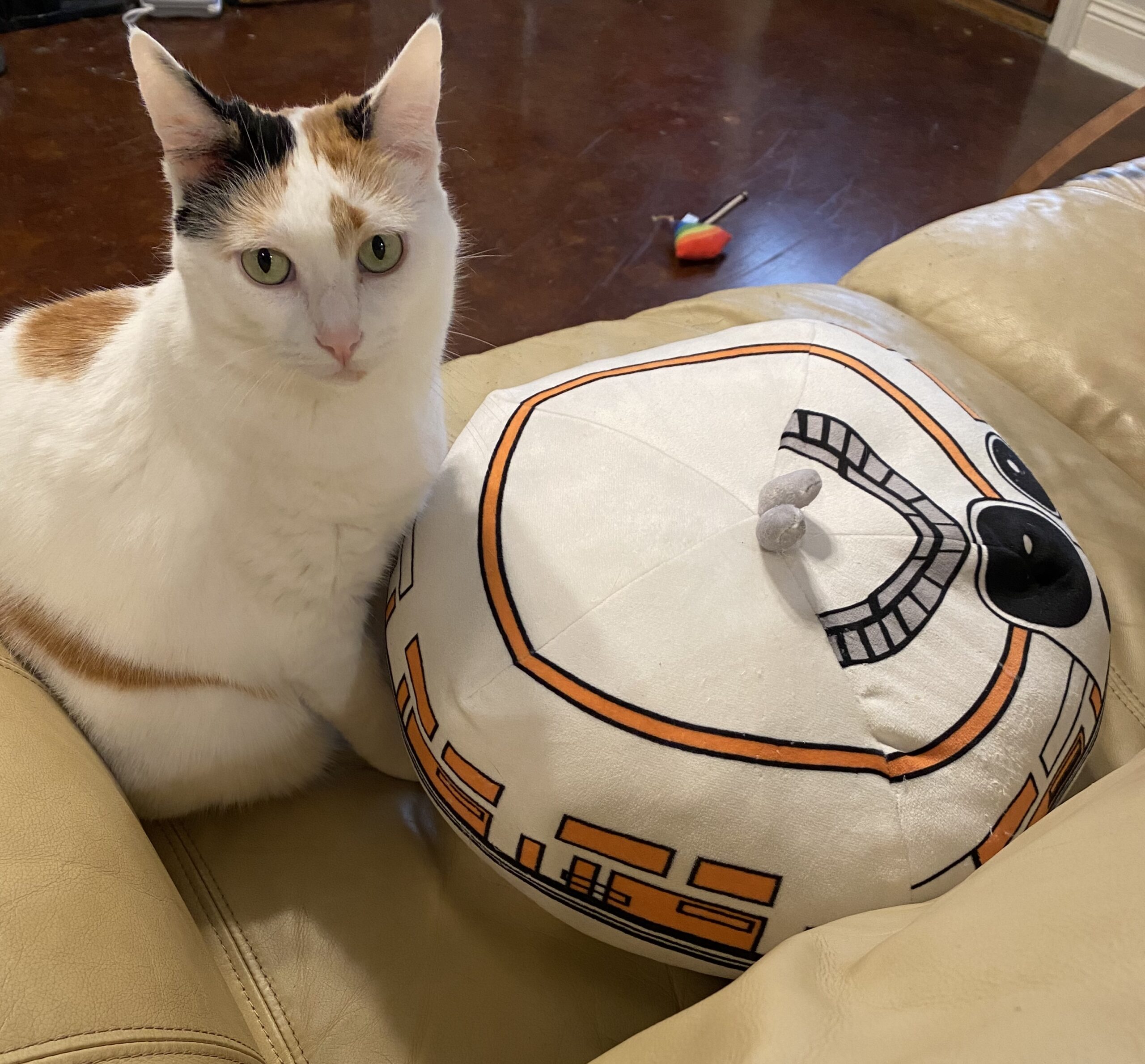 On Monday, I introduced you to Murray and Phantom. Today, it's time to meet cat #3: Cersei! Her full name is Cersei Anne Boleyn Lannister. Sometimes I call her Cersei Anne for short. And although I just called her cat #3, she's the one we've had longest, so she's still #1!
She loves this BB8 pillow because it looks like her. Orange and white. One of a kind!
---
It's been fun, everyone. I hope you have a wonderful weekend, and I look forward to delivering you more book news and other such things next week!
❤️ Emily