Sponsored by Preston & Child's new Pendergast novel, Bloodless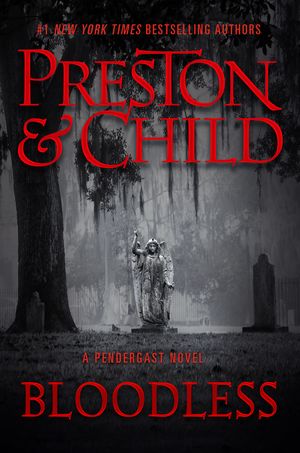 tk
NPR Announces the 50 Best Science Fiction and Fantasy Books of the Last Decade
Over the summer, NPR conducted a poll to find out what listeners' favorite sci-fi/fantasy books of the last decade have been. Now, with the help of an expert panel of judges and the results of the poll, NPR has announced the 50 best science fiction and fantasy books of the last decade. NPR took the votes of the poll (over 16,000 this year) and narrowed it down to 250 semifinalists, and from those semifinalists NPR's panel of judges narrowed it down to 50. Check out the full list on NPR's website!
This Picture Book is Fighting Back Against Russia's Anti-LGBTQ+ Laws
One month ago, a Hungarian bookshop was fined for selling a children's book that tells the story of a day in the life of a child with same-sex parents. That same book has now been published in Russian. However, the book had to be published with an 18+ sticker to comply with the country's "gay propaganda" law. In spite of the laws against the book in Russia, the charity organization Sphere chose to publish the book in that country. Sphere explained that this book "is a book that is not only about LGBTQ+ families, but for them. In that sense, this book stands on its own as the very first of its kind in Russia…Because of the existing legislature there was no other choice but to publish a children's book for adults only…This is the ridiculousness of the propaganda law, which only raises discrimination against LGBT+ and limits access to information."
Bridgerton's Phoebe Dynevor to Star in EXCITING TIMES Adaptation
Deadline has reported that Bridgerton's Phoebe Dynevor has signed a deal to executive-produce and star in Amazon's adaptation of Naoise Dolan's debut novel Exciting Times. Unfortunately, that could very well mean that season 2 of Bridgerton will be Dynevor's last season with the show, even though the series has already been renewed through season 4. Exciting Times, meanwhile, is a story that follows Ava, an Irish woman who teaches English grammar to children abroad. But when she's not working, Ava finds herself involved in a love triangle. Ava will be played by Phoebe Dynevor in the TV adaptation. The series will be produced by Black Bear Pictures and written by Naoise Dolan and Cooper Raiff.
What is an ISBN?
You've probably heard of or seen an ISBN, but do you know what it is? Let's dive into what it is and why we use it.