Sponsored by Nightfire.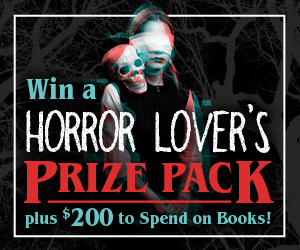 Book Riot is teaming up with Macmillan's Nightfire newsletter for a chance to win a Horror Lover's prize pack containing the following:
– $200 Visa gift card
– The Living Dead by George Romero and Daniel Kraus
– Certain Dark Things by Silvia Moreno-Garcia
– Slewfoot by Brom
– Hex by Thomas Olde Heuvelt
– The Last House on Needless Street by Catriona Ward
Simply sign up for the Nightfire newsletter and fill out the form here to be entered to win.
Welcome to the Kissing Books newsletter y'all. I'm P.N. Hinton, your guide to the world of romance novels. I hope your spirit is doing well today. Whether it's a backlist, new release, or an under the radar delight, I aim to help you find a book or two that you can get lost in. If you're new to the Kissing Books newsletter, welcome and enjoy your stay. If you're a long-time reader, welcome back; it's good to see you again.
By the time you're reading this, we'll have gone through the first full week of in-person school. I'm less apprehensive because of an email I got Sunday saying that my district is mandating masks effective as of Monday. The change in my son was noticeable after only two days in person so I was really stoked to hear this. And I was way less stressed working from home. So, I'm going to continue to do what I need to do to keep him safe and in person, since I know that it is better for him in the long run for his education.
Oh, and quick Ice Planet Barbarians update, hubby got to like page 25 and was like, "This is in galactic sex trade." Which, from what I've heard about it, he's not exactly wrong. I still died laughing at the phrase.
Around the Web in Romance
Rioter Megan gave us a few recommendations for New Adult Romances to indulge our taste for the genre.
Claire also has a round-up of books similar to Get a Life, Chloe Brown.
Don't forget that Saturday is Bookstore Romance Day! Our own Jessica Pryde will be hosting this panel on Sunday, the 22nd, so you can look forward to extending the celebration all weekend!
Here's an interesting article from author Thien-Kim Lam about how her sex education started with romance novels
As a fan of romance novels and The Golden Girls, I really enjoyed this thread.
Katee Roberts wrote about her dream cast for Neon Gods and…I'm totally here for it.
Author Christina Britton was a guest-writer on Nick of The Infinite Limits of Love's Blog with her recommendations of romance novels featuring scarred characters.
Cover reveal for Something Fabulous, the latest from Alexis Hall.
If you need a beginner's guide to sci-fi romance, then this list is for you!
Recommendations
Britton's article helped prompt this week's recommendations. We as a society seem to have this unsettling obsession with everything being perfect and having no flaws. I'd like to say this is something that extends to just women, but men are also subjugated to this kind of scrutiny. The cruel memes disparaging Brendan Fraser and comparing how he looks now to how looked almost thirty years ago are the ones that readily come to mind and it just sucks. People are people and shouldn't be expected to be perfect.
Scars are interesting because they always have some type of story behind them. I have a scar on my elbow from scraping it across a broken car antenna. My son has a scar on his chest from his live-saving open heart surgery he had at four months old. It doesn't make either one of us less beautiful. I love that this is something that more romance authors are realizing and are implementing this into today's stories. With that in mind, here are some of my recommendations for you in that regard.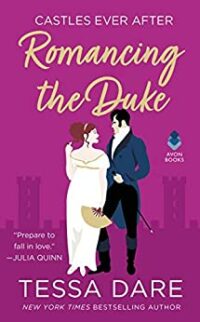 I want to say that this was my first full-length novel form Dare, since everything prior to that were novellas. However, I'm a sucker for a good Beauty and the Beast retelling, which this certainly is, down to the hero being scarred, which means by society's standards he is a beast. This is a really sweet romance about a woman who is on her down after the death of her father trying to start over but keep her optimism and love of fairy tales alive. Plus, it has the healthy dose of humor and banter that Dare is known for and is definitely re-read worthy. Which I may do soon now that I think about it.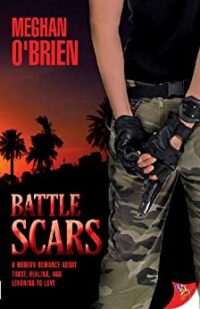 Iraq war veteran Ray returns home with physical, mental, and emotional scars from her tour overseas, the lone survivor of a hostage crisis. Struggling to deal with her unwanted celebrity status on top of everything else, she finds comfort in her therapy dog, Jagger. When she walks into Dr. Carly's vet clinic, the women strike up a friendship that could bloom to more if they can both overcome the pain of their pasts. I am recommending this one not just because there is a noticeable dearth of F/F romances but also because there is a definite lack of books representing females in the military at all. And both of those representations need boosting,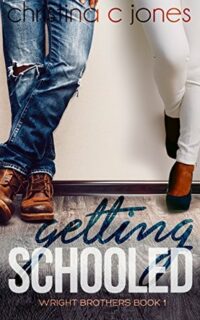 When Reese accepts a new position as a grad assistant, she crosses path with Jason who is a combination of intelligent, handsome…and rude. Jason, at 28, has already had some real-life experiences that left him scarred and with a prosthetic leg. So, he is focused on just moving on to the next phase of his life after graduate school and not the female population matriculating school with him. Or so he thinks. This is a story about two passionate people who won't back down from a fight and may find out that they work better as a team than as opponents.
---
And that's all I have for y'all today. Remember to stay hydrated and masked if you go out this weekend to celebrate Bookstore Romance Day. I'll be back with y'all on Monday with the latest edition. Give me a follow over on Twitter under @PScribe801. Who knows? I may be posting pictures of my own haul from Saturday.