Sponsored by Chicago Review Press.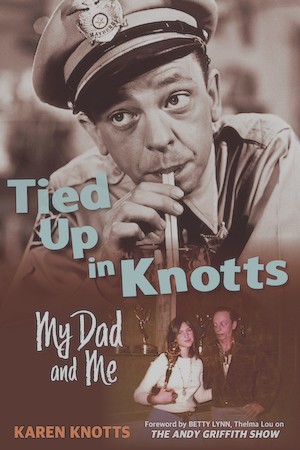 Much has been written about Don Knotts's career, especially about his iconic role on The Andy Griffith Show. Personal views into the man himself are few and far between, until now. Karen Knotts delves beyond classic TV nostalgia to tell the full story of her father. From Don's difficult childhood to becoming a household name, Knotts will make the reader laugh and cry. Tied Up in Knotts takes readers beyond Don's Barney Fife character to tell the life story of a man and father.
Hello fellow book lovers! Happy Monday.
I'm new here, so I think I have to start this newsletter with a proper introduction. I'm Emily, and as of today, I am now your official guide for all things new and exciting in the world of books. I want to thank Liberty (and all of you) for the warm welcome. I'm so excited to be here, and I can't wait to share all of my book joy with others who adore books just as much as I do.
I've got a lot of good stuff planned for your newsletter-y enjoyment today. Yes, including a cat picture. So let's dive right in to what's good in books.
Book Deals and Reveals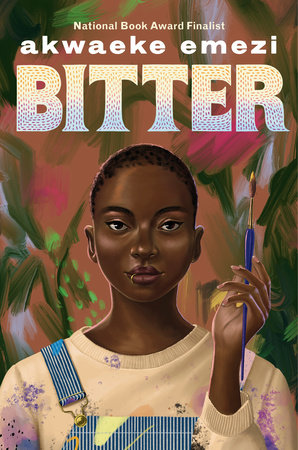 Here's the cover reveal for Akwaeke Emezi's new middle grade novel Bitter.
Penguin Random House has partnered with poet Amanda Gorman to launch the Amanda Gorman Award for Poetry.
American hero Dolly Parton has written a novel Run, Rose, Run, coming out in 2022.
Surprise! Prince makes a cameo in the new movie-inspired Batman '89 comic.
Speaking of Batman, Robin is now canonically bi-sexual in the new Batman: Urban Legends comic.
Scholastic is releasing a new series of children's books based on the TV show Friends.
Here's the cover reveal for singer/songwriter John Darnielle's upcoming novel Devil House.
Anti-critical race theory parents are fighting The Hate U Give.
Akashic Books has acquired world rights to The Reservoir by author and actor David Duchovny.
Owlcrate has reversed its decision and will reintroduce Harry Potter items in boxes.
Here's your guide to all the new Marvel movies coming out in 2021 and 2022.
And Shveta Thakrar revealed the cover and title for her upcoming novel The Dream Runners.
Book Riot Recommends
I'm a Contributing Editor at Book Riot, I write the Today in Books newsletter, and I'm a Bibliologist for Book Riot's Tailored Book Recommendations subscription service. I also have a PhD in English, so I'm basically a doctor of books. Books are my life, in other words, so in this section of the newsletter, let me share with you some upcoming books I'm super excited about. And I think you will be too!
Prepare Your Shelves!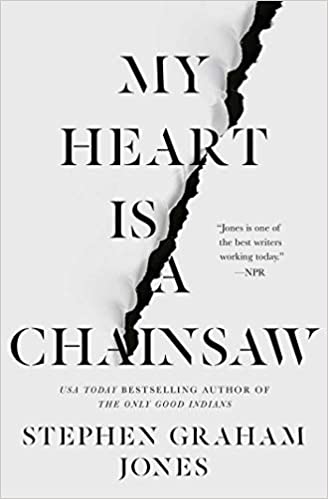 My Heart is a Chainsaw by Stephen Graham Jones (Gallery, August 31, 2021)
Since this is my first time writing for Book Radar, I had to start this off with my most anticipated book of 2021: My Heart is a Chainsaw by Stephen Graham Jones. That title! The cover art! We are here for it.
Last year when I read Stephen Graham Jones' The Only Good Indians, I was completely unprepared. There were several moments in this book where I had to slap the pages closed and shout, "WHAT THE HECK DID I JUST READ?" And I mean that in the best way. I'd never read a book like it before, and I still can't get the images from that book out of my head. No spoilers here if you haven't read that one yet (YOU ABSOLUTELY SHOULD). But it goes without saying that whatever this author wrote next, I was on board.
Thankfully for me (and all you other Stephen Graham Jones fans out there), this author keeps busy. I didn't have to wait long to get my hands on My Heart is a Chainsaw. This novel is a homage to slasher films of the 1970s and 80s. To escape from her abusive father, a mother who wants nothing to do with her, and a town in which she feels like an outsider, Jade Daniels disappears into the imaginary world of horror movies. But when a dead tourist's body is found in Indian Lake, Jade begins to wonder if the horrors on the screen are bleeding into real life. Can her encyclopedic knowledge of horror films save her?
If you're going into this book expecting another predictable slasher thriller, think again. Stephen Graham Jones would never do that to you. Yes, this is a thrilling horror story, but it's also a critique of Indigenous displacement and gentrification. And a thoughtful examination of racism, sexism, and the "final girl" trope in horror.
What I'm Reading This Week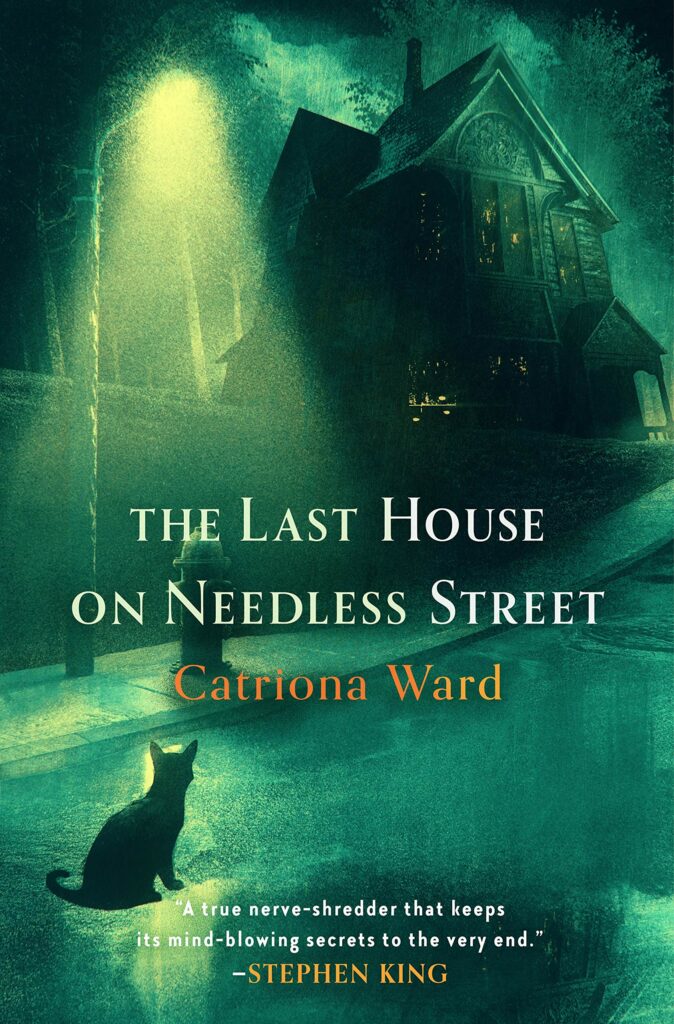 The Last House on Needless Street by Catriona Ward
Tokyo Ever After by Emiko Jean
Nightbitch by Rachel Yoder
#FashionVictim by Amina Akhtar
Klara and the Sun by Kazuo Ishiguro
Bookish Meme Corner
I love memes. Do you love memes? Here's a bookish meme that made me smile. Perfect for anyone in need of a Parks & Rec/Shakespeare crossover.
Other Things That Make Me Happy
Hey, have you seen The Green Knight (starring the wonderful Dev Patel) yet? If not, you should! And if you're worried about going to see it in theaters, guess what? A24 is making the film available to stream for one night only! I think this calls for a rewatch for me.
If you love Sailor Moon and social justice and are not yet following Sailor Moon Wisdom on Instagram, do it now! You'll love it.
Purrli: Because the Internet has a cat, and shout out to Liberty for bringing this wonderful website into our lives.
And Here's A Cat Picture!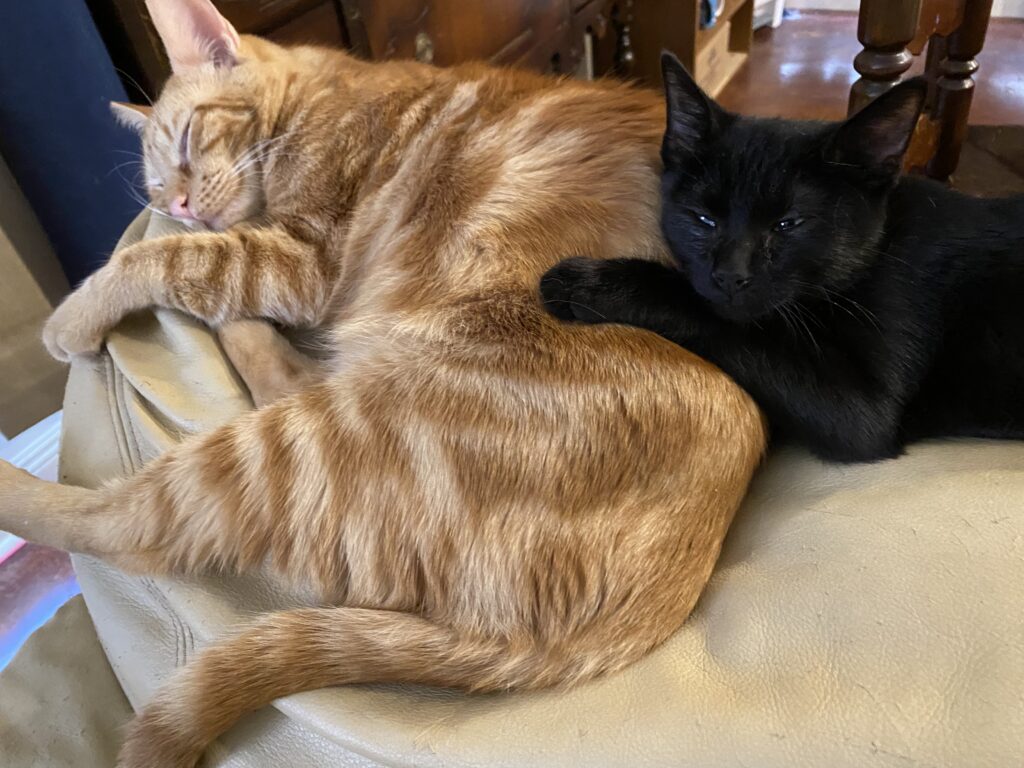 Meet Murray and Phantom! I actually have three cats, but getting a pic of all three of them together is rare, so you'll have to wait and meet the other one next time. Murray is the orange cinnamon roll, and Phantom is the tiny panther. Also, it was Phantom's birthday this past Saturday. He's officially one year old! HAPPY BIRTHDAY, PHANTOM!
---
Thank you for joining me for all the books, cats, and more! See you Thursday for even more Book Radar! It's been fun. ❤️ Emily