Sponsored by Nightfire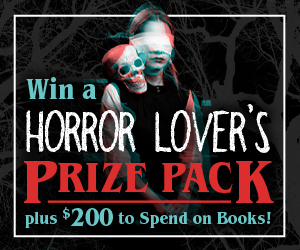 tk
Shveta Thakrar Reveals Her Next Book The Dream Runners
Author Shveta Thakrar, author of Star Daughter, revealed the cover, title, and synopsis for her upcoming novel earlier this week on Twitter on the one-year anniversary of Star Daughter's release. The new novel is entitled The Dream Runners, and it will be available on June 28th, 2022 from Harper Teen. This standalone novel follows the story of Tanvi, who joined the ranks of the dream runners seven years ago after being spirited away to the subterranean realm of Nagalok. Dream runners are human children who harvest mortal dreams for the consumption of the naga court. The cover for The Dream Runners feature art by Charlie Bowater and was designed by Corina Lupp.
Chelsea Clinton Plans Full Series of She Persisted Children's Books
Chelsea Clinton is planning a full year's worth of material for a She Persisted children's book series. Philomel Books, an imprint of Penguin Random House, announced on Twitter, "We are so excited to be expanding the She Persisted universe with another picture book and even more chapter books in 2022! SHE PERSISTED IN SCIENCE and ten more chapter books about inspiring women are coming your way next year!" Clinton will release chapter books throughout 2022 about different influential women, including Coretta Scott King, Malala Yousafzai, and Rosalind Franklin. These books will be written by ten different authors and feature art by Alexandra Boiger and Gillian Flint. In a statement to the Associated Press, Clinton said that it feels "particularly important now to shine a light on women scientists and their contributions to our shared public health, the fight against climate change, and so much more."
Time Magazine Announces the 100 Best YA Books of All Time
Time magazine has announce their list of the 100 Best YA Books of All Time. The magazine pulled the list together with the help of a panel of celebrate young adult authors—Elizabeth Acevedo, Kacen Callender, Jenny Han, Jason Reynolds, Adam Silvera, Angie Thomas, and Nicola Yoon. The books are listed in chronological order, starting from the 1800s. Time describes the books on this list as the "most compelling, enlightening and influential young-adult books." Do you agree? Check out the list to see if your favorites are there.
Top 20 Books Like Six of Crows
Love the ragtag crew of misfits in Six of Crows by Leigh Bardugo? Looking for more fun books like it? Check out this list of the top 20 books like Six of Crows.