Sponsored by Thomas Nelson.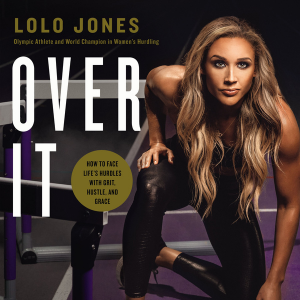 In Over It, Olympian Lolo Jones delivers a high-octane dose of no-BS encouragement, storytelling, humor, and practicality and exposes the obstacles that too often try to hold us back. With the same pluck and boldness that defines her life and career as the best women's hurdler in the world, Jones teaches people how to face their challenges head-on and keep working to overcome them with strength. Click here to listen to a sample today.
Hello Audiophiles! I looked up a few days ago and realized August has arrived — I thought I had more time for summer listening! Plus, it's women in translation month, and I've been setting aside dozens of books throughout the year just so I can read them in August. I doubt that I'll get through thirty books in thirty-one days, but I feel like I need to try, right?
Every year, a couple friends – Matthew Sciarappa and Jennifer Helinek – and I host the #WITreadathon, which encourages folks to read books by women in translation. There's a group read, some prompts, and all sorts of celebratory enthusiasm over on Twitter, so feel free to check it out and join us if you feel so inclined!
So stay tuned for all sorts of women in translation content. And let me know if you have any women in translation recommendations!
Other than that, this week has just been my spouse and I celebrating our corgi's birthday, showering him with gifts, and telling him how beautiful he is. Ah, how our definition of a successful party has changed since the beginning of the pandemic! Of course, here is a photo of the birthday boy and his new toy yak.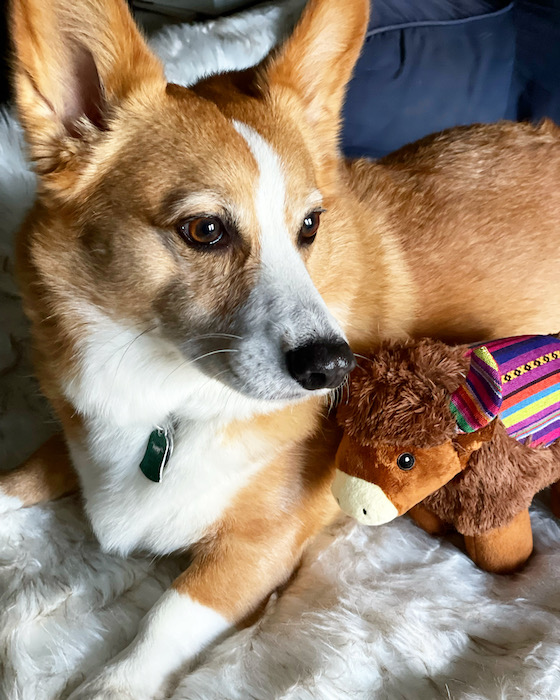 Onto the audiobooks!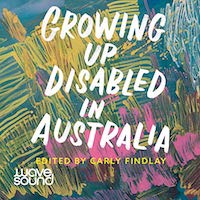 With the end of Disability Pride Month last week, I found myself thinking about books by disabled authors. Previously in the newsletter, I shared my love for Disability Visibility. I also love Growing Up Disabled in Australia edited by Carly Findlay. Both anthologies celebrate disability in all of its many forms, but I loved learning more about disabled folks' experiences in Australia.
The editor, Carly Findlay, also has an excellent memoir called Say Hello, in which she shares her experience living with a rare skin condition. Findlay is such a huge disability rights advocate, particularly for people with facial differences.
Findlay narrates both Growing Up Disabled in Australia and Say Hello, performing each book like a pro. I cried at points during both books, so I'm not entirely sure how Carly managed it. She's able to communicate the frank realities that many disabled folks face while maintaining poise, but there's still so much emotion and heart in her delivery.
Both books are available as audiobooks here in the US, so definitely go check them out!
Recent Releases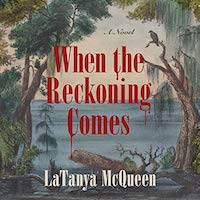 Mira fled her small town of Kipsen to find a better life, but she finally returns home to attend her friend Celine's wedding. Hoping to reconnect with her childhood friends, Mira tries to make nice, but the plantation's dark history looms over the event, casting everything in its shadow.
Narrated by Kara Young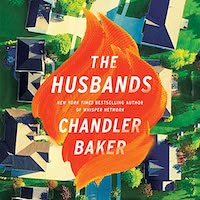 Pitched as a gender-swapped The Stepford Wives, The Husbands features Nora Spangler, a successful woman who seems to have it all. But Nora often feels like her husband doesn't work nearly as hard as she does. When she decides to buy a new house, she can't help but feel drawn to a neighborhood where all the men seem so perfect. My guess is that she may just realize that these men might be too good to be true.
Narrated by Allyson Ryan (Long Bright River by Liz Moore and Fleishman Is in Trouble by Taffy Brodesser-Akner)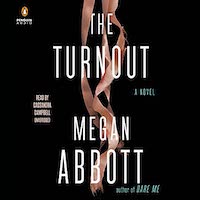 Megan Abbott is back with another engrossing read. The Turnout includes all of the signature Megan Abbott elements, including a thrilling plot, dancers, and intricately drawn characters. The novel revolves around two sisters and one sister's husband who all run a dance studio together with precision—until it all seems to go wrong.
Narrated by Cassandra Campbell (Everything I Never Told You by Celeste Ng and The Immortal Life of Henrietta Lacks by Rebecca Skloot)
I have a huge weakness for books about trees, so from the moment I heard that this audiobook was about a family who owns a logging company in California, I knew I had to listen to it. Set in 1977, Damnation Spring centers around Rich, his wife Colleen, and their young son. There's lots of drama around the business, a grove of redwoods, and all sorts of shenanigans. Where do I sign up?!
Narrated by CJ Wilson, Rebecca Lowman, Mark Sanderlin, and Candace Thaxton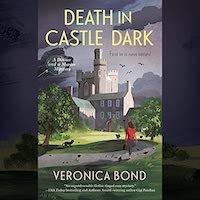 Nora Blake accepts a new job and goes to live in Castle Dark. With a name like that, you'd think she would know that sinister things are about to happen. Alas, when a man at the castle dies, she's completely surprised, but she soon recovers and begins trying to figure out who is guilty of the crime.
Narrated by Imani Jade Powers (The Beautiful Ones by Silvia Moreno-Garcia and Where Dreams Descend by Janella Angeles)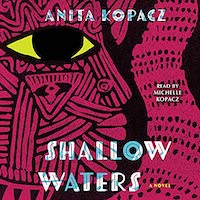 Shallow Waters follows a young Yoruba woman named Yemaya who travels from her home to America in the mid-1800s. When we meet Yoruba, she has no idea that she possesses the power of an Orïsha — a deity in the religion of the Yoruba people. Her journey takes her from Africa to North America as she tries to find a mysterious man who may have some answers for her.
Narrated by Michelle Kopacz
Around the Internet
"5 Questions with Narrator Catherine Ho" (Audiofile Magazine) – I love a narrator Q&A!
Over on Book Riot
"10 of Libro.fm's Most Preordered Books of Fall 2021" – I share some of Libro.fm's most popular preorders!
"12 LGBTQIA YA Audiobooks to Listen to in the 2nd Half of the Year" – Sarah Nicolas shares even MORE audiobooks for your "to be listened to" lists for the fall!
---
I'd love to hear from you! Drop me a line at kendra@readingwomenpodcast.com or say hi over on Instagram @kdwinchester. For even MORE audiobook content, you can find my articles over on Book Riot.
Happy listening, bookish friends!
~ Kendra