Sponsored by Halfway to Harmony by Barbara O'Connor.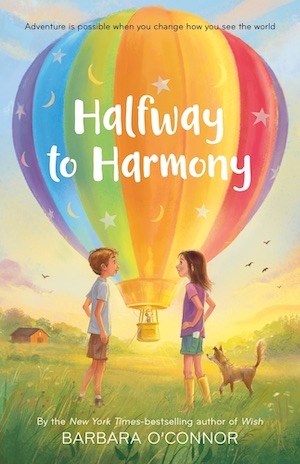 From New York Times bestselling author Barbara O'Connor comes a charming story about change and growing up. Walter is looking for adventure. But his life is upended after the loss of his older brother, and he doesn't know how to see the world without him. Then Walter meets Posey, the brash new girl from next door. What follows is a summer of taking chances, becoming braver, and making friends.
Hi Kid Lit Friends,
Well, 2021 had already been quite a whirlwind. While so much seems uncertain about the future, what we can all be sure of is that writers are continuing to pour their hearts into their books. Here are five middle grade books I'm looking forward to in the first few months of 2021. There are some lovely titles to put on your TBR list!
I loved Merci Suárez Changes Gears (the winner of the Newbery Award!) and I loved Merci Suárez Can't Dance. In this companion novel, Merci faces seventh grade, dealing with new teachers, new responsibilities, and battling with classmate Edna Santos who is in charge of the annual Heart Ball. More than anything, Merci wants to talk to her grandfather Lolo about what's happening, but his Alzheimer's is getting worse every day. This is a heartwarming book about a beautiful family and a young girl trying to make sense of middle grade. (Check out Meg Medina in her Author Fan Face-Off challenge!)
Bump by Matt Wallace (Katherine Tegen Books, January 26, 2021)
I was completely charmed by this middle grade book by Matt Wallace, a former professional wrestler and self-defense instructor. This book is the story of a young girl, MJ, who is abandoned by her father and turns to the world of professional wrestling for comfort. When MJ learns that her neighbor runs a wrestling school, she has a new focus. She wants to join the school, train hard, and become a wrestler. But her dreams are threatened when her coach's rival wants to close the wrestling school.
Ground Zero: A Novel of 9/11 by Alan Gratz (Scholastic, February 2, 2021)
In characteristic Alan Gratz fashion, this high-paced historical novel has two points of view and is set in vastly different parts of the world. In New York City, Brandon is visiting his father at work on the 107th floor of the World Trade Center on September 11, 2001. Meanwhile, two years earlier, Reshmina is growing up in Afghanistan in the shadow of war. This compelling and page turning novel is another incredible book from a master of historical fiction.
First of all, this cover! 😍 This book follows 12-year-old Meera in 1857 India where her future has been planned since she was a young child when her parents married her to a boy from a neighboring village. Right before she turns 13, she prepares to leave her family to live with her husband in accordance with her religion. But when Indian soldiers mutiny against their British commanders, her husband is killed in the ensuing riots. The dictates of her religion require Meera to end her life by throwing herself on her husband's funeral pyre. She runs away and finds refuge as a servant in the house of a high-ranking British East India Company captain, giving her an opportunity to serve her country in an unimaginable way.
I loved One Last Word: Wisdom from the Harlem Renaissance, a companion book that came out a few years ago. Legacy follows the same format with original works by poets followed by Nikki Grimes' use of "The Golden Shovel" poetic method to create wholly original poems based on the works of these groundbreaking women-and to introduce readers to their work. The artwork is truly stunning in this book, created by dozens of incredibly talented illustrators such as Vashti Harrison, Ekua Holmes, and Cozbi A. Cabrera.
---
What are you reading these days? Let me know! Find me on Twitter at @KarinaYanGlaser, on Instagram at @KarinaIsReadingAndWriting, or email me at KarinaBookRiot@gmail.com.
Until next time!
Karina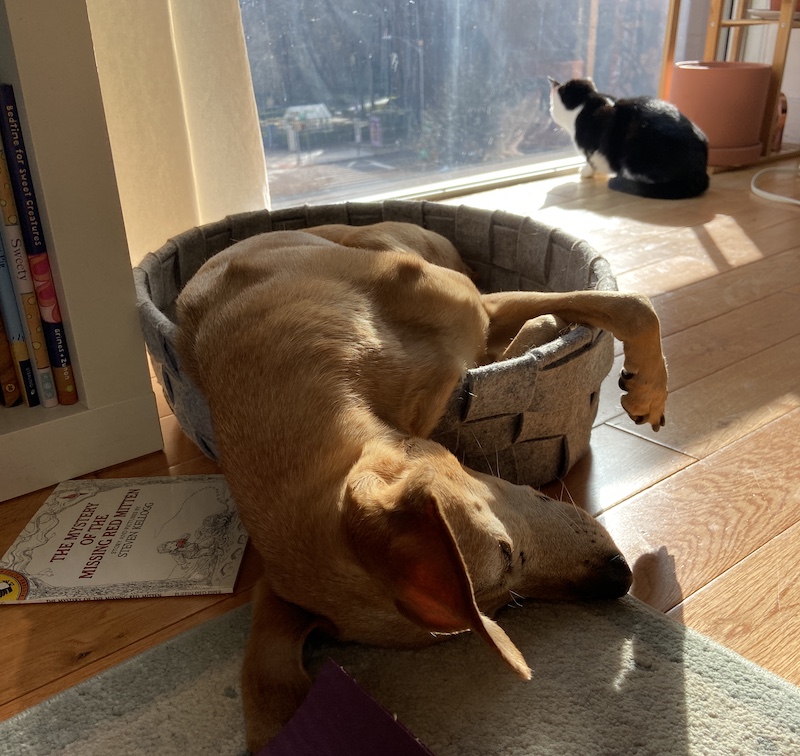 *If this e-mail was forwarded to you, follow this link to subscribe to "The Kids Are All Right" newsletter and other fabulous Book Riot newsletters for your own customized e-mail delivery. Thank you!*